"07" Crown Vic Conversion in a 1959 s/b
03-22-2009, 04:35 PM
03-22-2009, 11:09 PM
Boy, jokerman is sure getting his moneys worth from this thread, to bad we are just making it all up
Thanks for the great diagram. Ok, lower rear mounts should be do-able, huh? The front of the lower control arm mounts into part of the cast cross member, right?
I see what you mean, I think the spacers are inside the frame rails too (maybe) it would be better if the frame was boxed in that area and I would use thick wall steel square tubing (because I have some) the width of the upper control arm as a spacer.
03-22-2009, 11:26 PM
The lower A-arms mount to the crossmember with a trailing arm that mounts to the frame. These mounts are NOT the "long pole in the tent", it's like arranging deck chairs on the Titanic...the track width is the issue. Go out to your truck and take a measure from the outermost part of the frame to the edge of the fender. If it's not at least 18 inches plus the offset of your wheel/tire then this IFS is too wide. Here's a couple more pics showing the rear lower arm mounting from both sides...
03-23-2009, 09:56 AM
Ahhhhhh, uggggggggh, Iím doing this at home on DIAL UP and it is painful, good thing that I donít have a life, next time I will use high speed at work.
Thanks Charlie for the pictures. Here is a picture and quote from the 67 thread, I couldnít find one showing the completed bracket but it should be very build-able.
Quote from 79Thunder on the 67 site;"When fabbing your rear lower control arm mount bracket, you can loosen the pivot bolt and pivot the bracket so that it sits perpendicilar to the frame rail. (instead of a 35* angle).This will make fabbing a bracket easier.When all of the weight is on the suspension retorque the pivot nut."
I would, but Al Gore forgot to tell this part of the world about global warming, itís still winter, unfortunately, plus I would trip over the boxes with my Heidtís Mustang II kit waiting to be installed.
03-23-2009, 10:58 AM
One thing to keep in mind is that the rear of the trailing arm has provisions for caster adjustments. You must be sure it is mounted such that you have the necessary adjustment for alignment. I think a measurement between the two as mounted on the original car should get you in the ball park.
05-27-2009, 08:48 PM
I see many vendors sell tubular a-arms for MII suspensions. I wonder what are the possibilities of fabricating shortened A-arms and or locating workable shortened spindles that might swap in from another vehicle? I really like the idea of a bolt-in aluminum swap; hopefully, somebody will come up with a work-around!
05-27-2009, 09:01 PM
Originally Posted by
Old F1
I was also intending do some research on this mod but life (broken well water pipe and sewer back up) have got in the way and continue to. Some preliminary information off the top of my head;
There are two Crown Victoria chassis;
Early, which is a integral front cross member built into the frame, someone on this site has pictures of a front frame grafted on to a pick up frame, (major welding) front track is wide I think.
Late, which is an aluminum removable cross member that is a bolt in (yah, right) also very wide and needs 16 inch tires to clear the calipers. I have bits and pieces of info to put together someday.
The link above is the late newer type but this is being installed in a 1967 f100 which was/is a twin I beam and I donít have the specs, but it has a wider front track.
Sorry I donít have any more info, so measure and measure again.
I have integral version pre 03. That 03-up is going to be wide as others have noted. You will definitely have to be dead on regarding which offset/backspacing your front wheels have. Best wishes with whatever you do
05-28-2009, 07:57 AM
this is a 95-2000 model CV police model front clip
1980-91 FOMOCO Front end (Marquis, Crown Vic, Lincoln Towncar,LTD)
95 Crown Vic clip on a 56 with a Lightining Motor
The blue one is mine as it sits today with a 87 Crown Vic Clip.
The Green 56' has a 80' model FOMOCO front clip running a 92 4.6 Engine and Tranny
Whatever you do is not going to easy. Pre 03 takes a lot of Fabrication and 03-up you have to really be on your ballgame when it comes time to buy wheels and tires.
05-28-2009, 11:48 PM
05-29-2009, 11:56 AM
Join Date: Nov 2008
Location: Lake Havasu City, AZ
Posts: 296
The reason that I was asking about the year of the frame is 'cuz I've not seen such short forward cab mounts before.
I'm not sure what the differences are on a '57-'60 frame (from the '53-'56). I believe it is in the length.
I put a Camaro on my '56 but I have a '57 that I've not yet started on. I want to use a Mod motor in it and the CV frnt clip certainly looks like an option. My pick-a-part is full of those cars.
05-29-2009, 09:11 PM
Originally Posted by
tacson
It is not done yet. It is a 56 frame. Is there a whole lot of difference between a 56 and 58 frame? I can send you a completed pics of a 53 that was done by the same guy using the same model of clip, 95-02. Just let me know. True it is the same amount of fabbing as a Camaro.
Here are pictures of the truck being built that will use that frame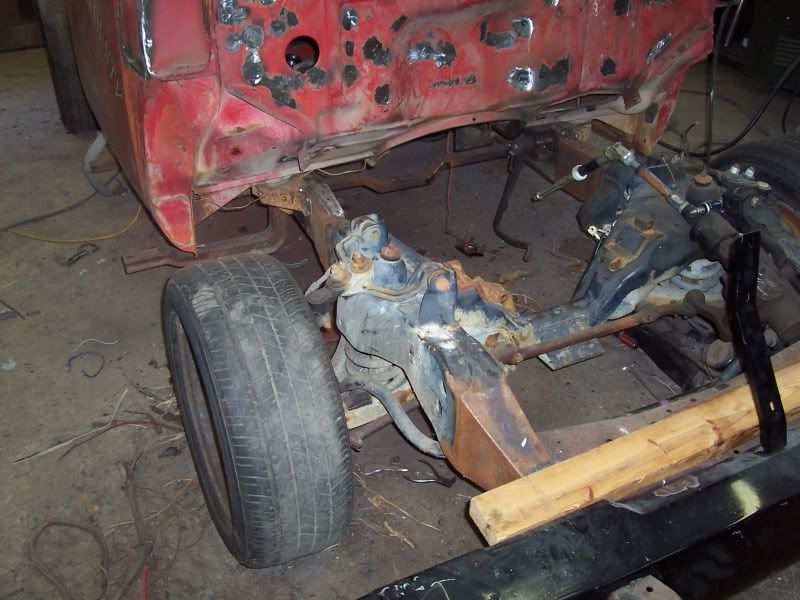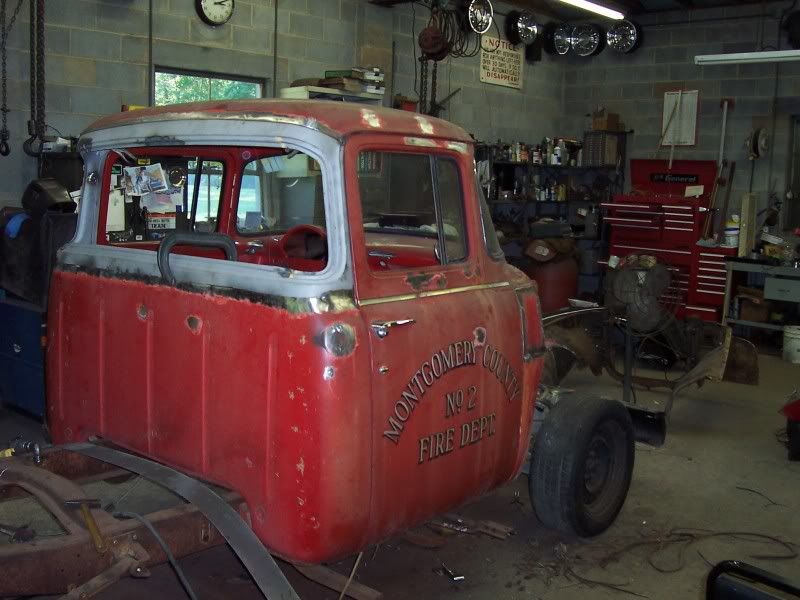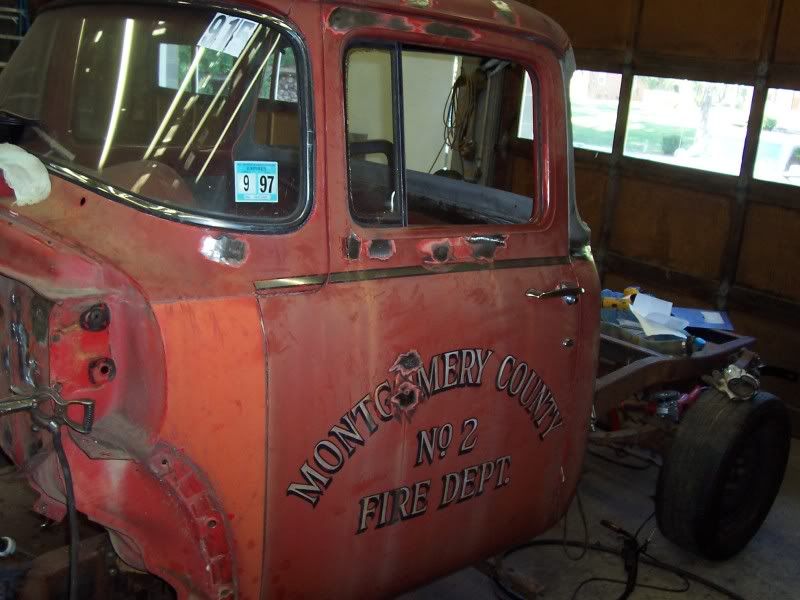 Here is a recently completed in 08' 53 F100 that has 1995 Crown Vic running gear including the IFS and Rear Axle.