Lets see everyones trucks......
03-25-2011, 08:29 AM
I usually go between this forum and the 73-79 dent side forums
03-25-2011, 11:57 AM

Actually I wanted to be closer, But... I need my better camera, I was impressed by how well it did come out however using my phone. Thanks for the love. IDK why the first picture wouldn't load did the same thing unfortunately I couldn't just delete the post. But i got it on there now need to get to the small mods I want to get done to her.
03-31-2011, 02:42 PM
Join Date: Mar 2011
Posts: 3
Nice trucks! Mine is pretty plain jane, but here it is...in better days. More on that in a minute.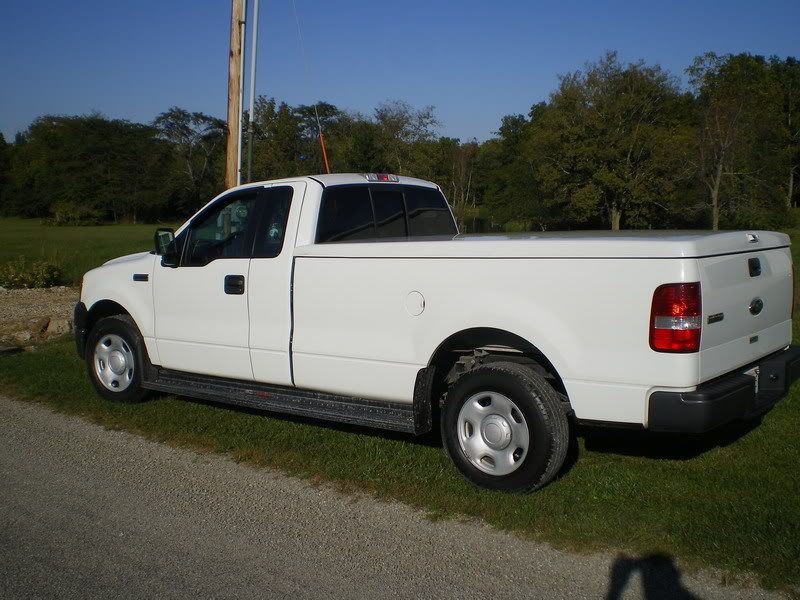 2006 F150, 8ft. bed. I bought it a couple of years ago, had 13k miles. It was kind of a "panic buy". I had gotten stuck with my wife's '97 Taurus, and the steering rack went out. Not spending one dime on a crappy car with 130k miles. Ended up getting this baby for a song. The only thing I'd change is the tonneau cover. Very impractical.
Fast forward to last week. A kid driving a Grand Cherokee came flying out of an alley and almost t-boned me. The good news, nobody was hurt. The Jeep was totaled, $4300 damage to my truck. Looking back at it, I'd say the truck is pretty damn tough.
03-31-2011, 09:51 PM
Join Date: Mar 2011
Posts: 3
03-31-2011, 10:11 PM
tell them a truck is needed so you can get your job done. that will most of the time get you a truck if they have one. if they say no than ask what the load rating is for the POS car because you need to get lumber to build a deck and you dont want to crush the roof.lol
04-06-2011, 06:18 AM
No pics, no proof...lol
J/K, welcome to FTE