Lets see everyones trucks......
05-09-2009, 11:04 PM
Join Date: May 2009
Location: texas
Posts: 2
05-10-2009, 10:30 AM
If you do some searching on this forum you will find alot of info about programmers. Lots of people have the edge and gryphon. I personally went with the SCT X3. I would talk to mike from 5startuning.com He has great customer service. If you should run across a problem or a question you email him he emails right back with a solution. You call him he answers and will help you. I would get something with custom tunes. I have 91 performance which wakes the truck up alot, 91 tow which helps with some gas mileage and dont even feel like you are towing, and then 87 econonmy which is great for just crusing around. I would recommend this and have heard nothing but good about the SCT. I have heard pros and cons about the edge and gryphon (which is a edge but with custom tunes and not made by edge just looks like it)
05-18-2009, 03:05 PM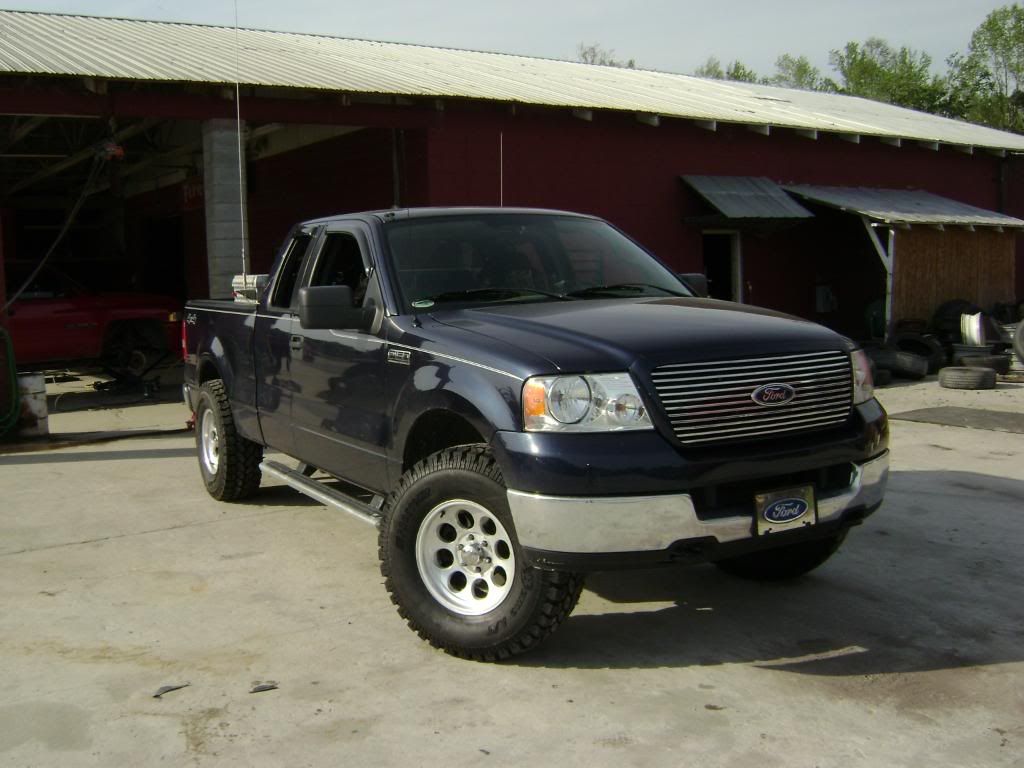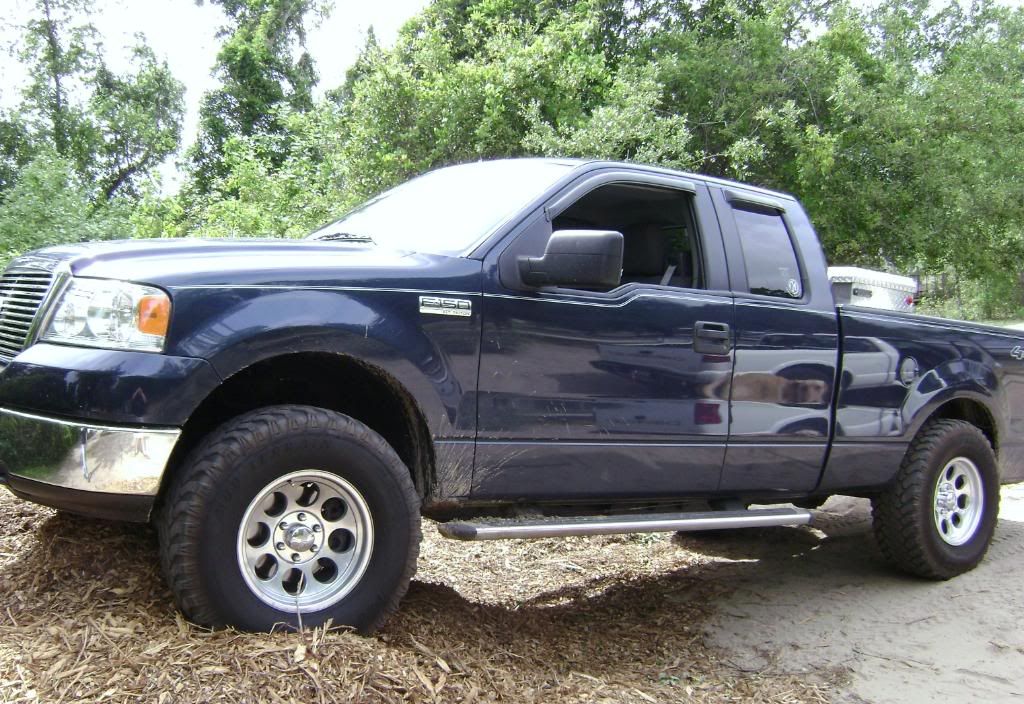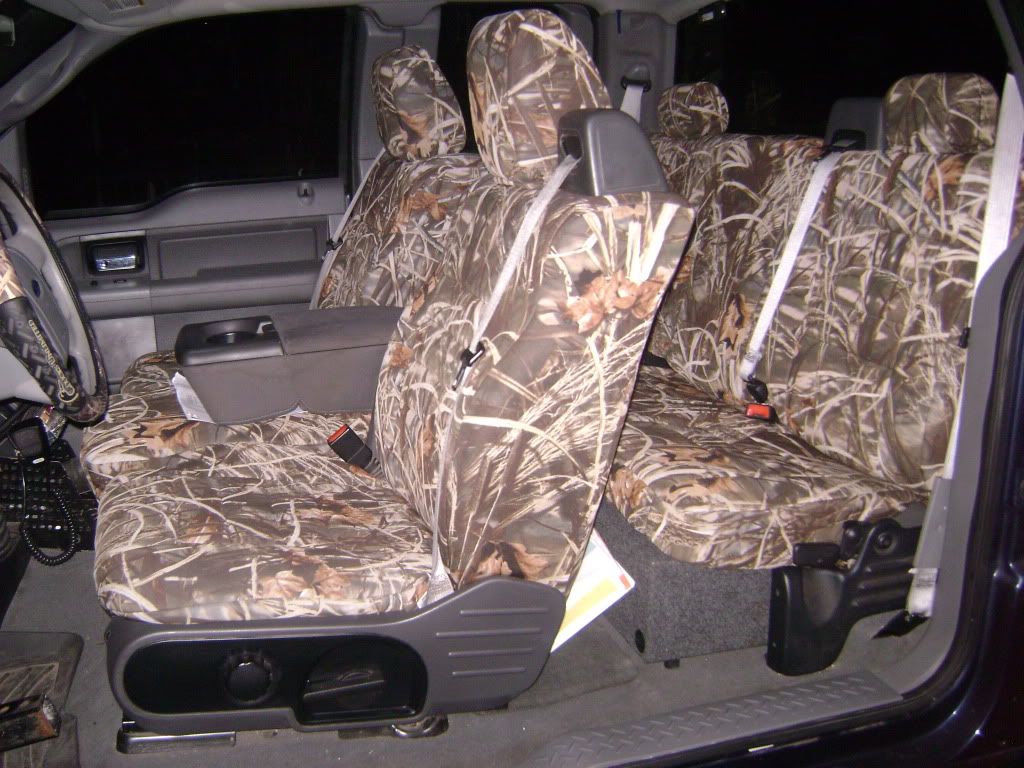 its a 2005 ford f-150
2" leveling kit
35x12.50x17 procomp x-treme A/Ts
17x9 mickey tompson classic II's
full LED kit by recon taillights, 3rd brake light, runing lights, side marker lights, bed rail lights, dome lights
K&N cold air
BBK 75mm throttle body
custom exhaust
SCT programer "custom tune"
AVS vent vizors & bug defletor
wet okle seat covers
viper alarm with remote start
memphis audio
4 5x7s
2 10" M1s
1500x5 amp
valor 7" flip out monitor
05-18-2009, 06:51 PM
their 17x9 mickey tompson classic IIs wraped in a 35x12.50x17 procomp x-treme A/T
05-18-2009, 07:51 PM
Nice truck. Thats what I want my truck to look like. I have been trying to find a dark blue truck with pin strips to see what it looks like and I like it. I have also been contemplating on a tool box with whips on it but dont wana get rid of the tonneau cover cause it helps a little with gas mileage. I got 33's cause thats what I could fit at the time. 35's are next I cant wait.
05-18-2009, 09:15 PM