RoushCharger +2 lbs Crank Pulley...where?
01-26-2009, 05:38 PM
RoushCharger +2 lbs Crank Pulley...where?
---
I've seen a post in here somewhere about swapping the lower crank pully on the 5.4 3v with a Lightning 5.4 2v crank pulley...and now I cannot pull it up. Should have bookmarked it
Supposedly this will give you +2 lbs of boost with the RoushCharger.
Can anybody verify?
I'm about to place my order for Troyer tunes and I'm shopping around for parts/pieces prices vs. buying it all as a package from him.

Depending on the total bill, I may just get 4.56 gears instead. The local 4WP's store is quoting me $1550 for 4.56 gears front/rear. Includes parts/labor/fluid.
Thanks
01-26-2009, 09:11 PM
well, sorry i cant help on the pulleys. that thread seams familiar tho.

But just get the 4.56 anyways, and tell me how they are working out. That is at the top of my list of things to get when the money is there but im still skeptical about how the highways rpms would be.

keep us updated, because what you are doing is the only thing close to my budget.
01-27-2009, 01:35 AM
the Troyer stuff isn't that bad on the budget.
$450 for the X-Cal 3 with 3 custom tunes
$200-250 for the Lightning pulleys (if they work with our trucks)
so roughly $650...and if you have a programmer already, it's only about $350
the 4.56 gears will end up being 2x the price of the basic Troyer Tune/pulley upgrade for me. and to be honest, I don't need the 4.56 upgrade just yet. I can already spin my tires a good 30 ft easily
...when I get those 35/12.5/20 mudders though
I'm just looking for some better S/C'er response and some refinement of the tuning...and that damn boost bypass to shut alot earlier
01-27-2009, 12:07 PM
Join Date: Dec 2008
Posts: 145
I just picked up a Roush intercooled supercharger and I'm going to do the same thing. See FTE Ken's post at the top of the forum. It states: "- Quick change pulley system (note: Roush system uses the same pulleys as the 1999-2004 Lightning)". My understanding is the 2 lb. pulley will only give you an extra pound of boost in the Roush application.
01-27-2009, 12:22 PM
Join Date: Dec 2008
Posts: 145
I'm not sure if your "spooling up" issue isn't more a function of the factory torque converter. A looser converter would probably help. Something with a stall in the neighborhood of 2,500 - 2,800 rpm. If you don't have a custom tune on it yet, I'd see what that does. I don't know much about Roush's tune, but from what I gather, there is more performance to be found. Roush's tune is probably a safe tune as opposed to a performance tune. Makes sense with their powertrain warranty.
01-27-2009, 03:03 PM
I don't have a spooling up issue. I have an issue that my Boost bypass doesn't shut until you essentially bury the pedal...which Roush did on purpose with the tuning

the +2 pulley should give me a full 2 psi more...the intercooled may only see an little bit extra over 1 psi though

that is because of the air getting denser when it's cooled vs. the non-cooled like me with my hotter air charge
01-27-2009, 03:18 PM
Join Date: Dec 2008
Posts: 145
You're saying you have no part throttle boost at speed? That will be disappointing.

I think boost gauge placement is before the intercooler.... no? The 1 lb. boost figures I've read about employing the +2 pulley may have more to do with LT headers than air temps, but it may be that the Roush pulley is slightly larger than the lightning to begin with. Troyer should know. I'm waiting to do my install as soon as I can get several days off.
01-27-2009, 08:01 PM
at slight throttle...I'd say about 1/4 position and below the truck is about normal

above 1/4 throttle though, and the magic starts happening. makes a wierd sorta sense...keeps the truck more controllable at low speeds, but I'd rather have my boost all the time.



My intake has the boost tap-off on the back in the center...since it's non-intercooled. no idea where yours will tap off...but I'm guessing it will tap-off from above the cooler fins

more than likely, we'd see the same amt of boost on our gauges with identical pulley setups...however, I would get 8 psi to the motor directly, while you are likely to get 7 psi...but your charge would be colder/denser, while my charge is hotter.

the colder denser charge wins...even though it's less overall PSI. That is why the Intercooled kit is worth 33 HP more and bigger gains can be made with mods. I have to always be carefull with my air temp to the cylinders and the heat robs me of power




FYI: get a good strap wrench or the Ford Fan Removal Tool. That fan is a bugger to remove. Cost me several hours during the install to get it off.
01-29-2009, 08:37 PM
you get the stuff yet tylus? I am super excited to see what it dose for you beings how when it comes down to it we have almost the same truck. You know what your doing so ill follow your lead lol.
01-31-2009, 01:44 AM
no, life (aka the wife) intervened.

my gears and 35" tires got put on hold so I can fly my In-Laws out here to Hawaii for their 20 yr anniversary present.


I'm gonna place my order for tunes either tomorrow or Monday. Hope Troyer is open on Saturdays...but I doubt it
02-20-2009, 07:40 PM
yeah, about that. My wife and life in general f****d me over. I had the money set aside on Friday the 30th and was waiting on Monday the 2nd so I could call Troyer and place the order.
She decided I needed a new grille and that the babies needed new carseats...that was Saturday morning. I love her, but I would much rather had the tunes...but then it gets better.
Saturday evening we were coming home from a friends house and this happened.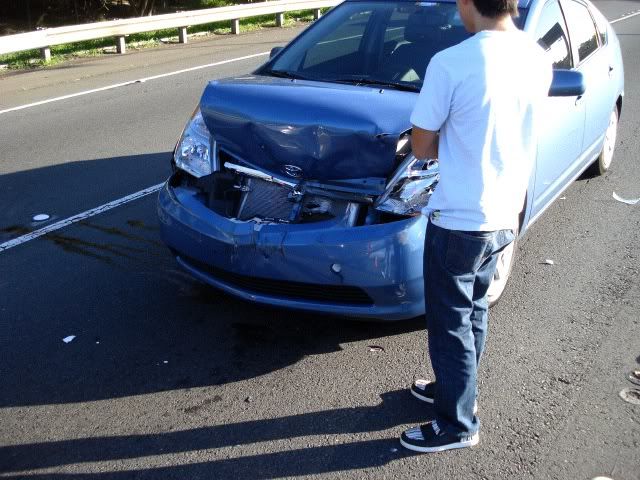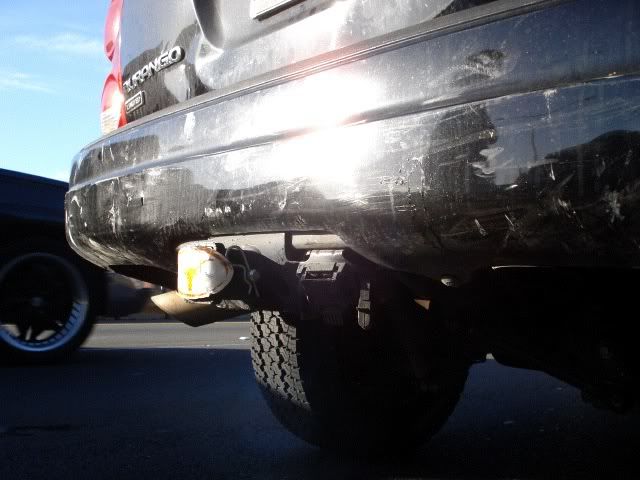 I own the black thing. $2,800 in damages to my vehicle, his was $10,000+ last I heard.
Sorry I can't be a lead for you. Seems you might have to take the charge and sooner or later I'll get there. I'm gonna try again soon, but I'm sure she (wife) will find a way to thwart me. I also had to pay to fly my In-Laws out to Hawaii for their 20th Anniversary...joy
At least my new grille is pretty nice
02-21-2009, 03:59 AM
it happens.

I may just do a dyno pull or 3 in the next month or so and just leave things as is for a few months. I've got a little bit of money coming this fall, and the wife is hinting that the truck would look better with big tires.

Maybe I can guilt her into more stuff like longtubes + tunes