North Dakota Roll Call
04-07-2011, 02:25 AM
hello to all the good folks of ND. Not sure if i ever posted in the chapter since i joind, have been on the other forms researching since i joind so sorry i havent been on here more. Anyways my name is Eric and live in bismarck and if im not sleeping,eating or working iam on here or in the shop. Very,Very bize and hope to make sum new friends in my area. Thanks, and have a great day
04-07-2011, 02:42 AM
How's it goin Eric? That's a sweet lookin F1 you have there. I have a all stock hasn't been drivin in 55 years 37 pickup that I'm goin to make a rod out of.

You get into off roading at all? R/C cars maybe? Anything else besides wrenching and Rodding?
04-07-2011, 10:52 AM
I have 4x4 R/C truck,Older r/c race boat with 7.5 HO motor that runs 60+ mph on the water. I love off roading, but have nothing to do it with other than 4wheeler.ride my motorcylces alot in summer, and all kinds of stuff. If its not mine stuff to work on its always familys or someone elses. I wish i had more time
04-07-2011, 11:36 AM
Wow, u sound like ur busy all the time.

I have a Mini Revo R/C car, but that's about it for toys besides my Off road wheeler...
04-07-2011, 05:39 PM
I'm kinda excited to do it, this is the best R/C I've had.. all the other ones where Radio shack units.. This one is a Traxxas 1/16 scale Revo. I upgraded it of course.. so it can take a bit of a beating...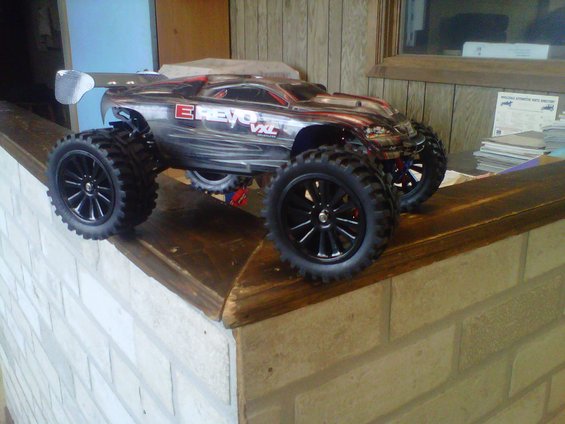 N after some hard runs.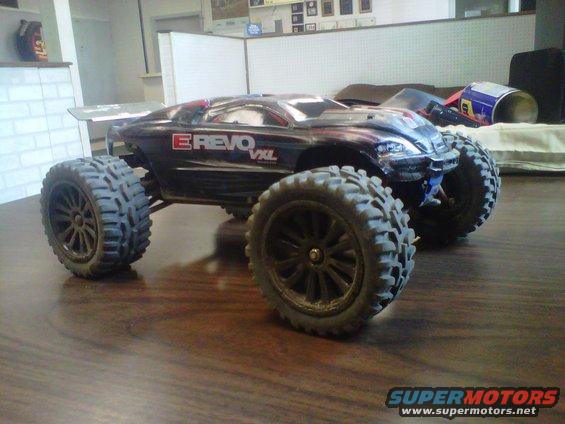 04-08-2011, 11:01 AM
We have old school RC trucks (Circa mid to late 80s) we are big Tamiya fans. My dad has a Monster Beetle and Blackfoot, and I have a Super Blackfoot. I don't have any pictures of our trucks, but here are a few I scavenged of the internet so you can see what i am talking about.
This is making me want to dig them out again, I think I will next time I am back out to the farm.
04-08-2011, 11:16 AM
I bet they are pretty fun!

I beat mine pritty hard, dang thing does 50 + mph. Some times upside down even. Lol. This one will handle a 5 ft drop with ease. I can't wait to build a track! Than I'll get to spend more on parts I'm sure. Lol


What kinda speed do yours do abouts? Do they make a bunch of hop up parts for them?
04-08-2011, 12:34 PM
There are some original hopup parts, but they are hard to find. My dads trucks are almost 30 years old.
As for speed, I wouldn't know what to guess. With bigger motors, they can really fly. I have an older racing motor on mine, I dont know the specs, haven't messed with them in years. Here are a few videos.
Original:
YouTube - Vintage Tamiya Monster Beetle
upgraded:
YouTube -
YouTube - Super Fast Tamiya Super Blackfoot-Wow!
04-08-2011, 05:25 PM
Those are pretty good lookin.


They are kinda addicting lol, I followed mine with a vehicle today, and it got up to 43 mph! Its geared down a bit, so I'm sure it could go faster, but for how I use it, speed isn't all that important.


On a side not, my Dog can keep up with it pretty good! Lol


Josh, you guys have jumps and all that on the track you hhad built? I'm not too sure what I want to do to makke one..