Archived CO Buy/Sell/Trade Ads
08-21-2012, 06:41 PM
ok my short list:
I have a c4 that came out of a mid 70's f150. the truck was wrecked and I bought the engine/tranny, but I know it worked good enough to drive the pickup into a tree. $75
351w factory 4bbl intake, came off an 86 HO. was sandblasted and painted dark ford blue, looks really good. make me an offer.
also I have a set of shorty pacesetter 1323 headers that i want to trade (only) these are carb compliant headers that fit 86-95 4wd's with the 351W. looking to trade for a similar set, but for a 302 so i don't have to modify as much for my 88. dont even have to be pacesetters as long as they are shorties and smog legal.
PaceSetter Performance 70-1323 - PaceSetter Headers - Overview - SummitRacing.com
parts are in greeley, however I will be at the get-together too!
09-10-2012, 07:22 PM
I have a white painted steel rollpan for a 87 96 f series. Has the angled license plate on the driver side. Asking 75$ I can post a pic if there's Interest,
02-11-2013, 01:12 AM
Join Date: Oct 2007
Location: Thornton CO
Posts: 182
truck toolbox
---
SOLD!
I got a new toolbox, now the one i had in my truck has to go. If there are any fellow Colorado FTE members interested in a used weatherguard toolbox, i'm wiling to give you a great deal.
it's a single lid, extra large 27" wide by 17" high alumminum box. No craks, not broken. Fits full size trucks with a long bed. It can fit short bed trucks as i use to have a similar one in my short bed f150 but you need 1 1/2 spacer on the bed rails. I just got it off my truck and I need the garage space more than the box. Make me an offer.
Thanks
Good day
edit: It was
SOLD!
---
Last edited by lablue96; 03-01-2013 at

10:55 AM

. Reason: Sold!
04-01-2013, 12:56 PM
Trade 16" aluminum wheels for 16.5" steel wheels
---
Anyone looking to upgrade to 16" wheels for better tire choices? Well I'm looking for a set of four 16.5" stock steel wheels, and am willing to trade my aluminum wheels straight across. 8 lug, off my '97 F350, set consists of a pair of slotted mag style and a pair of 8 hole style. 285/75r16 tires mounted, not the greatest tread but hold air and roll around town. Let me know if you've got something to swap.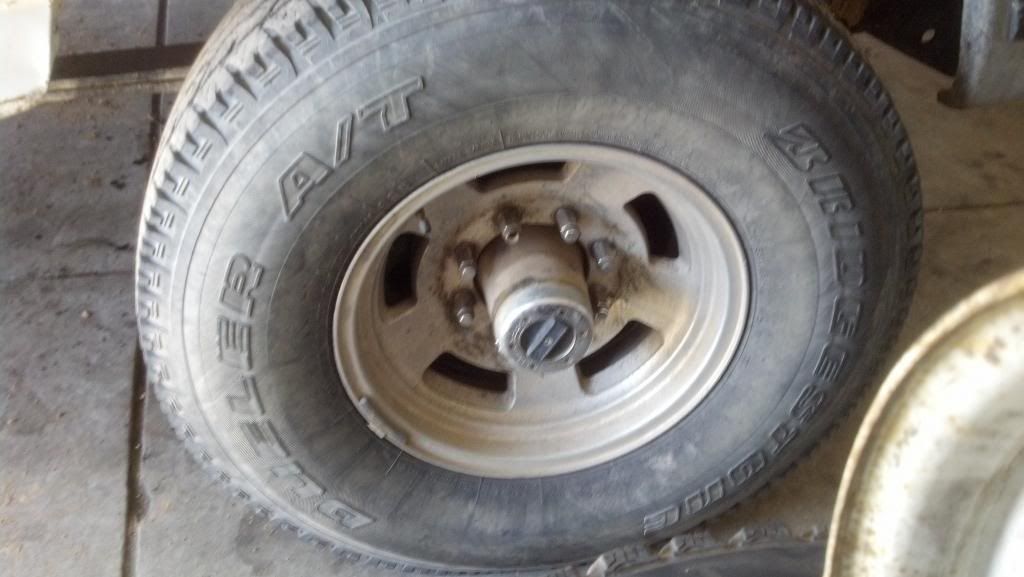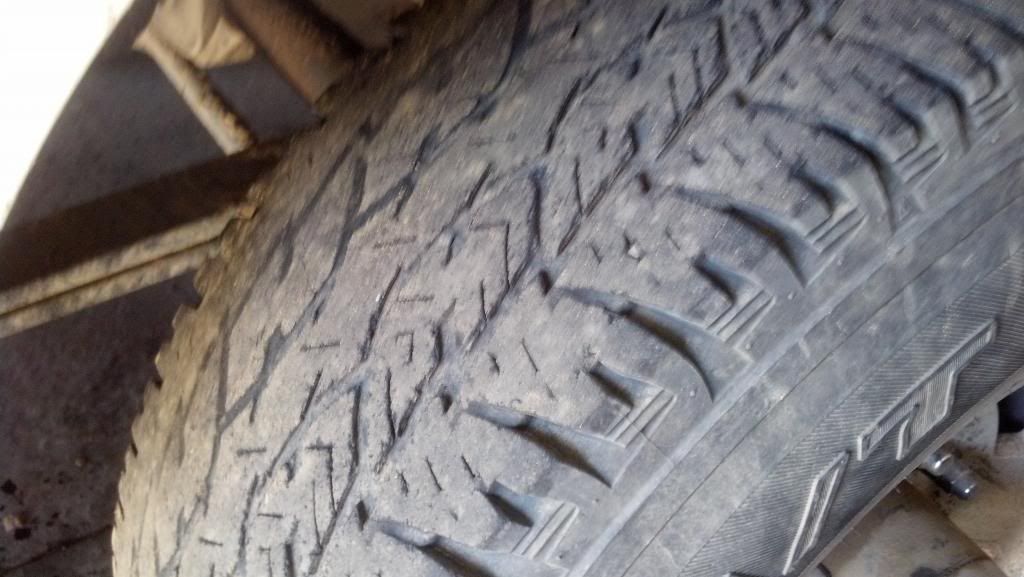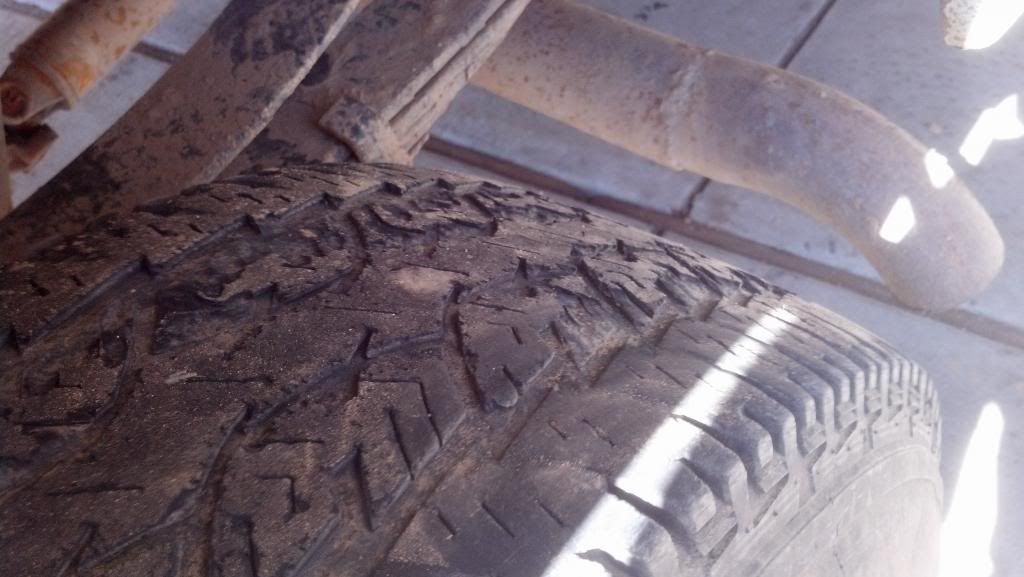 04-13-2013, 06:51 PM
Any takers on my wheel trade offer?

Now also looking for a ZF5 transmission (4x4, 7.3 Powerstroke) if anyone has one in decent working shape (good synchros) lying around...
06-06-2013, 07:55 PM
hey guys, my dad has a 79 F350 4x2 for sale out in wiggins, it is a four door longbed, and has a 460 and a four speed. a little rough, but a little work (tires and carb) and it could hit the road. he wants 1000 for it

also i have an early powerstroke turbo and a 351w 4bbl intake (stock 86 HO)
06-06-2013, 11:17 PM
Muscle truck where are you? And is it a 4x4?
06-07-2013, 03:52 PM
06-20-2013, 12:19 AM
I also have a 4r70w out of a 97 lincoln mark VIII. which is supposed to have stronger internals, has 87,000 miles. $500 obo

my brother in law has an aluminum intake for a 460, pretty sure its an edelbrock performer rpm, $200
06-20-2013, 12:27 AM
08-30-2013, 12:00 PM
Join Date: Oct 2007
Location: Thornton CO
Posts: 182
1963 F250
---
hello all, I can't keep my truck anymore so I'm putting it up for sale hoping somebody that likes it as much as I do can enjoy it. It's a 1963 f250 4x2 with a y-block 292. I really enjoy driving it, it runs good, I just rebuilt the carb and new fuel pump. not really big ticket items but they do help it run... I'm asking $1200 obo
I'll throw in with the truck a 57 y-block that I was planning on rebuilding for it. it is a ecz block with the ecz-g heads for the y-block
thanks
Hugo
[/IMG]
[/IMG]
10-09-2013, 09:59 PM
PHP Hydra
---
I'm selling my barely used
PHP Hydra chip
. If you aren't familiar with these, they come with access to a bunch of PHP tunes, and you can buy tunes from other places that will run on it. $375.
Mark
10-15-2013, 04:16 PM
7.3 litre fuel injectors
---
I have 8 extra sticks from a motor swap and they do work and the seals are new.

They aren't doing me any good and I was trying to see if anyone needed them. I'm asking $75 (more than fair) for each one plus the stamps for Pony express. Unless you want to pick them up at my house.

I live in Kremmling. That is 1/2 hour north of Silverthorne and 45 minutes South of Steamboat on hwy 40.

PM me if you want
11-19-2013, 08:59 AM
Join Date: Feb 2004
Location: Denver
Posts: 146
WANTED:

TOPPER..

I have a 13 SuperCab 150

What I really want is a cheap, aluminum topper that would fit. Something that is easy to take off and can be done by one person. I hate toppers for everyday stuff, so I am looking for one to throw on when I go camping or on trips and need the truck covered.

Anyone have anything?

Thanks
07-23-2014, 02:31 AM
Join Date: Oct 2007
Location: Thornton CO
Posts: 182
1998 expedition
---
Hello all.
Anybody interested in a 1998 expedition? Tan inside and out, very few dings(2 small ones by rear fender from my neighbors car) seats and interior in excellent shape, good tires, 4.6 v8, 4x4 runs smooth and quiet, lots of room.
Bought this last fall because our main car broke down and my wife needed something move around. Now the car is fixed and we've mainly kept it until now because we've taken it camping several times but it's time to sell it. don't need a car just sitting there most of the time. I'm asking 2500
here's a link to some pictures
98 Ford expedition