Archived IA Buy/Sell/Trade Ads
08-30-2005, 08:13 PM
Archived IA Buy/Sell/Trade Ads
---
I was looking for 6 of them for some time to go on my goose neck trailer, all I can say is good luck! The only ones that I have found were on ebay and they sold for $400+ for the set.
I ended up getting 4 aluminum duramax wheels for free, just need to find 2 more now.
02-02-2008, 11:31 AM
Metal Lathe and Stand
---
Not quite officially for sale, but would like to know if anyone has serious interest in a 30" (I think) metal lathe. Want it out of my garage! I have a couple guys that will give around 75$ for it, but neither really need it. Father-in-law used it a few years back (was his), but the motor is rigged up and tripped the breaker when I tried it.

If anyone has real interest let me know, I can give specs, pics and can probably even fix the short in the wiring. I just have no use for it other than a 400 Lb cup holder.

I'd rather send it off to someone that has a use for it.
02-02-2008, 06:52 PM
I typo'd the size - I think it's a 20". I posted some lathe pics in my gallery. Also checked the short - thought it would be in the cord/switch but it seems the motor is shorting. It's an Enco model 1024. The pics probably tell more than I can. The box of junk doesn't seem to have anything related to the lathe but the piece by the can does. It is reversible, has a spot for the chuck to go on the end, all the cranks turn smooth and the lockdowns work. There is a gear toothed rail laying on the table that obviously isn't connected. Table and legs go with. I think the prob. my F-I-L had wa there was no slack adjuster for the motor so he rigged one up with a threaded rod. Sat in his collapsing garage for several years, but there is no rust except surface rust on the pulleys. Anything else? Or need a different pic just ask.
02-13-2008, 07:38 PM
Join Date: Apr 2004
Posts: 650
I guess I dont really "need" it myself, but I do a fair bit of fabricating on my toys and a lathe has the potential to be handy once in a while- might use it more than I would think if I actually had one. What kind of price were you wanting?? single phase motor?? any tooling??
02-13-2008, 09:40 PM
It sure would be handy, just ponying up the bucks remains my problem, and the price is quite fair...don't wait on me.
04-10-2008, 03:56 PM
MT ET drag slicks with rims, and cut boggers
---
I have a set of Micky Thompson ET drag slicks 33x10.50x15w mounted on 15x12 centerline convo pro's with 5on 5.5 bolt pattern. have brand new drag tubes in them and screwed to rims. I mounted them on my ranger for a exhibition run with it, made about 10 test launches in front of the house then when I went to load it to take it to the track broke the starter so they have never made a full pass and never gone over about 20mph (about 60-80ft each launch) the tires are about $250 ea, tubes about 60 ea and the rims were about $250 ea, yes they are used so no I dont' expect high dollar but would like to see $550 for the pair. I really don't want to ship these.
pics of them on the truck
Also have a set of 18/39.5-15 Boggers, these have been cut for competition use. Tires were brand new before cutting never been on the pavement except to load on the trailer ran them a couple years. they are NOT mounted on rims. new $350 each would like to get $450 out of the pair and once again really don't want to ship them.
here is a pic of them on the truck
or here is a pic with them
https://www.ford-trucks.com/user_gal...=92340&width=0
and close up of them after cutting one to compare cut vs uncut
https://www.ford-trucks.com/user_gal...=91593&width=0
05-05-2008, 10:39 PM
Join Date: Apr 2004
Posts: 650
Sam Fear- did you ever get rid of that lathe??
05-06-2008, 11:15 AM
Join Date: Mar 2004
Location: clinton iowa
Posts: 976
750 holley vs carb $50,needs power valve i think,429/460 moroso stamped alumn blue valve covers $40,performer 429/460 performer intake, had exhaust crossover welded but worked fine,$50 also some 35/15/16.5 super swampers about 85-90% tread $600,also 460 stock bore needs rebuilt d1ve and d3 heads $150
05-09-2008, 11:25 PM
Ok I need both left and right window regulators for my 67 galaxie. Interchange on this is 65-68 ford and mercury full size (LTD, custom, galaxie maurader etc) 2dr ht and conv. let me know what you got and what you want.
If you have any other parts that might work on that galaxie let me know. I would also like to find a 28 spl posi unit for a 9" too.
05-15-2008, 11:38 AM
Join Date: May 2008
Posts: 4
Hey guys, located in Cedar Rapids. Looking for a set of inner/outer axles for my 77 Heavy duty 3/4 ton Dana 44. Truck is a 77 F250 heavy duty, leafspring front/rear. Rear axle is a full float D60. I need the front axles. Anybody have a set of the "large" lockout hubs? I guess these are different from the regular D44's. thanks.

I have a np205 out of this truck for trade. also looking for wheels/tires. 35" if possible
05-17-2008, 10:06 AM
Join Date: Mar 2004
Location: clinton iowa
Posts: 976
i have some 35/15/16.5 swampers for sale came off my 74 f250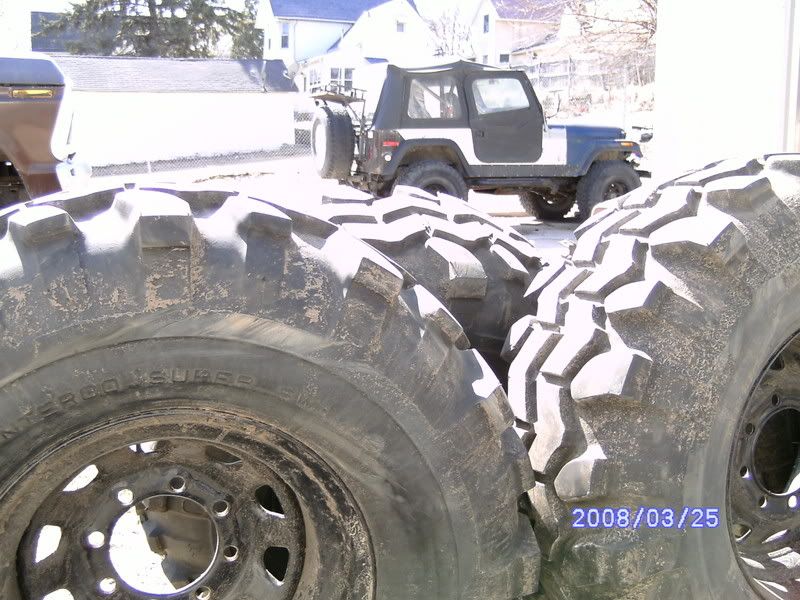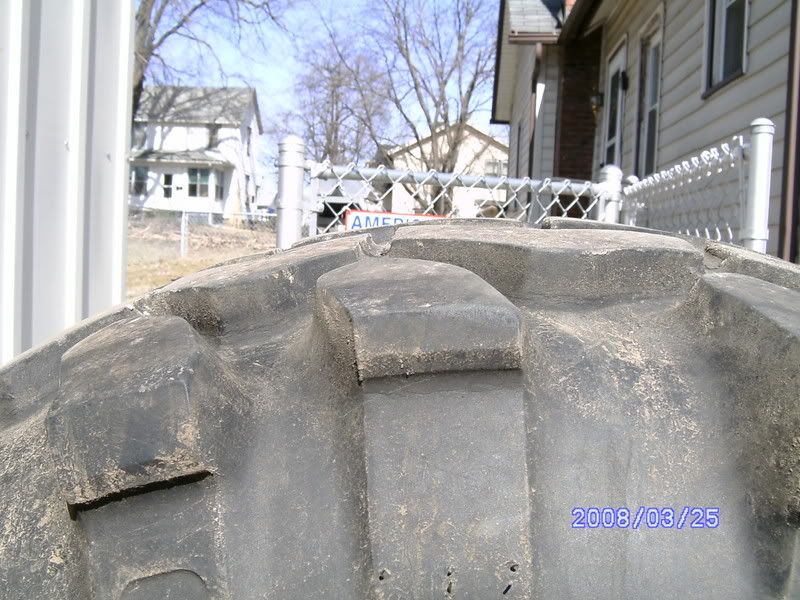 05-17-2008, 03:02 PM
Join Date: May 2008
Posts: 4
I like the tires, gimme a shout. Thanks
05-17-2008, 07:49 PM
05-25-2008, 12:59 PM
Knocking the price down hoping to get rid of the stuff. If you still think its too high, make an offer. This is all HSLA sheetmetal.

4 pieces of 93"x52" 18ga. sheetmetal -> $40ea
15 pieces of 60"x56" 18ga. sheetmetal -> $30ea.
None to very minor surface rust. No pits.
I'll deliver free within 50 miles.
07-07-2008, 11:44 AM
C6 w/3500 converter
---
C6 from a 460 (had about 10K on it when we got it). No shift kit or rebuild done. Does have an aluminum pan and a custom 3500 stall converter. Used the trans about 5 times in our first year of pulling but never got to run this converter.

No shipping, will need to meet in SW IA or SE NE or could possibly arrange to meet at an NPPA pull.

PM or email me offers.