Exhaust sound clips
04-28-2008, 09:57 PM
OK everyone this is now going to be a sticky but only for exhaust sound clips. Any conversation or general posts will be removed. This way we can keep the thread on topic and easy to look through.
When posting a sound clip please do the following.
1) Year and model of your truck.
2) List an extra mods that you have done to the truck as these could affect sound.
3) List the make and series of the exhaust you have put on.
Thanks in advance for everyone's help on this thread. Now enjoy the sounds. Sorry to remove previous posts but to get this started fresh with posting rules upfront it worked out that way. Please post back up all your sounds.
Follow-up discussion can be found here
https://www.ford-trucks.com/forums/7...clip-talk.html
04-29-2008, 10:21 AM
04-29-2008, 07:40 PM
Join Date: Oct 2002
Location: La Crosse, WI
Posts: 516
Truck: 1978 F150, stock 4.9L block
Mods/exhaust: Offy dual plane intake, Motorcraft 2 barrel, hedman header 3 into 1 and 3 into 1, 2.5" pipes into dual in/out flowmaster, 2.5" tailpipe exiting in front of passenger rear tire.
Enjoy!!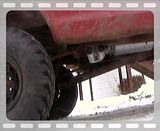 truck also has 36" tires with stock 3.50 gears, still moves pretty darn good!!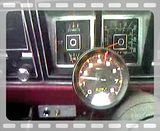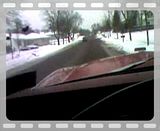 05-01-2008, 07:03 PM
1989 ford f150 300/6
k&n drop-in,
2 1/2" walker downpipe and a 2 3/4" straight pipe, custom 45'd (cut both pipes at 22.5 degrees) with a 4 inch tip
YouTube - straight pipe
05-01-2008, 10:35 PM
05-02-2008, 05:42 PM
Join Date: Dec 2006
Location: Spokane, WA
Posts: 3,584
05-03-2008, 01:39 AM
Current set up: Hedmen headers, custom 2 1/4" y pipe into a single magnaflow cat 2 1/2" out follwed up by a 4" x 20" tip exiting in front of the rear tire.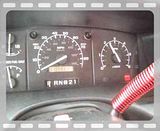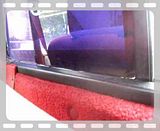 Notes:
its loud, VERY loud but not much of a tone. some say it sounds like a 2 stroke diesel mixed with a sea plane taking off.
Set up: EFI manifolds with stock first cat/y pipe with 2 1/2" into a small case magnaflow dumped before the rear axle.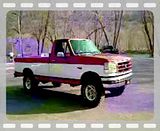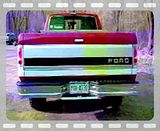 Notes:
probably the best sound out of everything i tried. did not have as much of a ricey tone as it seems to have in the video, the mic on the camera wasnt to good.
Set up: EFI manifolds with stock first cat/y pipe with 2 1/2" pipe running just at the end of the bed and no muffler.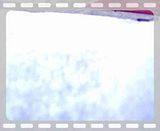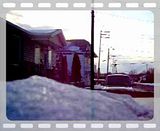 05-18-2008, 09:10 PM
Did you try clicking on the pictures?
Did a mod delete my new exhaust post? Anyway here's my new setup again.
YouTube - NEW HiFlow Cat/Flowmaster Super 40
I like it now. I still get that annoying droning noise at higher rpms. I want to add extra pipe if I ever get the time. I think by simply redirecting the noise farther away from the muffler exit it will kill some of that droning noise.
Maybe 1.5' of straight 2.25 pipe. I know the turndown kills the droning noise but also makes it quieter. I'm thinking maybe because of the bend...??? I don't know.
Any suggestions on how to kill that droning noise without hurting sound quality would be much appreciated!
06-06-2008, 08:25 PM
Did some more work to my exhaust. I'm through. I like it now.
YouTube - New set up; High Flow Cat / tail pipe
Ditched the Flowmaster. I kept the high flow cat and ran pipe into a replacement tailpipe. Gave her *pop*.
06-16-2008, 11:51 AM
YouTube - Cherry Bomb Muffler/ City Drive
Added a 31'' Cherry Bomb Muffler. I was afraid of catching the wrong police officer's attention. IMHO it sounds just as good if not better than the Flowmaster Super40 I had. Plus it's a straight through design. Wish I had known this before paying all that money for the FMS40.
06-17-2008, 08:44 PM
u been busy, sounds like me when i was trying to find that perfect sound...
just a few temp set ups as i was trying different mufflers.
Set up: Hedmen headers, custom 2 1/4" y pipe into a single magnaflow cat 2 1/2" out follwed up by a Raptor turbo and nothing after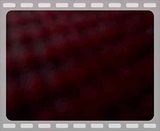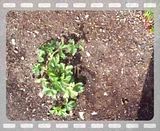 Set up: Hedmen headers, custom 2 1/4" y pipe into a single magnaflow cat 2 1/2" out follwed up by a magnaflow SI/DO and nothing after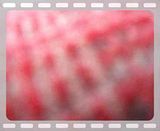 i have a few more of my new and probably permenant set up, just need to upload.
06-27-2008, 12:03 PM
Join Date: Feb 2008
Location: Buckeye Country
Posts: 54
Been reading these forums for a while since I got My truck in February realized that nobody had a clip of this muffler posted
1994 f150 xl
4.9l
4spd granny first
Accel tune up kit
Jeg's red hot coil
walker down pipe
jegs 2.5" flex coupler
4ft jegs 2.5" exhaust pipe
Moroso spiral flow muffler
just rolled 209,000 and still runnin strong
1994 f150 4.9L / 300 c.i.d. spiral flow exhaust
07-05-2008, 11:54 AM
Join Date: Sep 2004
Posts: 1,557
clifford dual out efi headers
cat(s) delete
X pipe (photo in gallery)
dual 2" pipe
2 generic turbo tube mufflers
turn downs are located on the muffler exits (photo in gallery)
VIDEO CLICK ME
07-08-2008, 12:22 PM
Here's another one;
YouTube - Walk Around/ Joy Ride
And one more coming up shortly of me revving it from the outside. Keep in mind my vids are taken with a digital cam.