Thought you guys might want to have this information which is posted on the Delaware Chapter Forum on how to setup your chapter photos on photobucket and then link them to your posts.
Matt, Beast12, our resident Super Moderator, has offered some HOT tips for using Photobucket to store our pictures.
Once you get your Photobucket site setup,
http://photobucket.com/
, and upload your pictures to your folder(s) it is real easy to link those photos in your posts on FTE.
When a person clicks on the photo posted in your reply, the photo goes to the enlarged copy of the photo. It is easy and quick to post multiple photos in one post. Here is how:
1. Next to each photo you will see a box to check.
2. Check the box or boxes of the photos you want to post.
3. Scroll down to the bottom of the page and select "Generate HTML and IMG code".
4. On the next page, select "IMG clickable thumbnails for message boards"
5. Copy the code and then PASTE it to you post.
Your post will look like this when done. You can add to your message to: "Click Image for a larger view." It is that easy.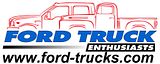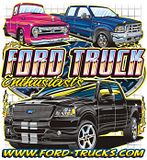 The Delaware Chapter members and their trucks can be found here:
http://s125.photobucket.com/albums/...UCKS/?start=all
Hope you find the info useful.