CAC boot not able to tighten
03-15-2019, 03:51 PM
CAC boot not able to tighten
---
I replaced the upper fuel filter today. I removed the following CAC boot part 4C24-6C646-BC: to make the job easier.
It may be the original part that came with the van in 2004. I pulled it off and cleaned with hot soapy water. I cleaned the tubes with brake cleaner. As a last resort, I used hair spray to get the clamps to not slip. Out of luck. My 15-minute fuel filter replacement is going on 4 hours.
Every black CAC boot is slipping. I replaced all the blue CAC boots last year.
Any ideas on tightening these beasts or do I order new ones?
I found a new old stock hose on eBay for $20Home 2004 Ford E-350 Club Wagon Intercooler 4C2Z-6C640-CA
Intake Hose - Ford (4C2Z-6C640-CA).
Amazon sells GATES 26217 hoses that include new clamps.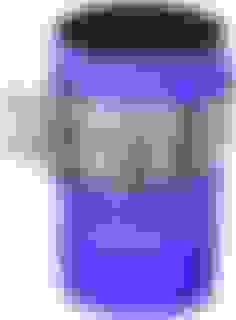 03-15-2019, 05:59 PM
I will replace the boat and clamps. I donít want anything happening on my next 10,000 mile trip. The part number does not come up in any automotive online part stores or four dealerships. Or less and $50 I can replace the clamps and that hose.
03-15-2019, 07:55 PM
I sanded the aluminum tubes to make the surface rough. I had my 18-year-old son help align the boots while I held everything tight. The Milwaukee cordless wrench vibrated too much causing the tubes to slip off. We used a GearWrench socket driver to make everything tight.

The boots are tight.
03-15-2019, 09:05 PM
I have a buzz cut. I don't believe TreSemme will work on my short hair. LOL!
My wife has some hair spray.
03-15-2019, 09:17 PM
I have a full set of Motorcraft boots I would have sold you for $50. I replaced with RiffRaff silicone boots and clamps. The turbo boot is new.
03-15-2019, 09:23 PM
03-15-2019, 10:10 PM
03-15-2019, 10:56 PM
The van has different boots. Diesel Tech Ron posted a video about replacing boots and said they can be interchanged if and only if needed in a pinch. I suspect the boot that I am replacing is from an F-series rather than E-series. It's not long enough.