1964 F100 4pd floor hump foam surround
12-09-2018, 11:16 PM
Join Date: Nov 2018
Posts: 10
1964 F100 4pd floor hump foam surround
---
I'm rebuilding my 292 motor and have the transmission out. There was some sort of "foam" surround where the shifter comes up through the floor. It's about 4 or 5 inches in diameter. Does anyone know if there is a replacement or what you recommend? Also, the clips that attach to the cab body to bolt the hump down have broken. Are there replacements for those or are washers and nuts the answer?

Thanks!
12-10-2018, 11:39 AM
12-10-2018, 12:02 PM
Here's a picture from a page of the AMK Guide to Ford Fasteners. There were 4 part numbers that are the 5/16 - 24 and 3 part numbers for the 5/16" - 18 so you can possibly use those to help guide your search. Originally it would have been the 359218-S2 - the trailing 2 meaning black phosphate coating - on our trucks, but it makes little difference.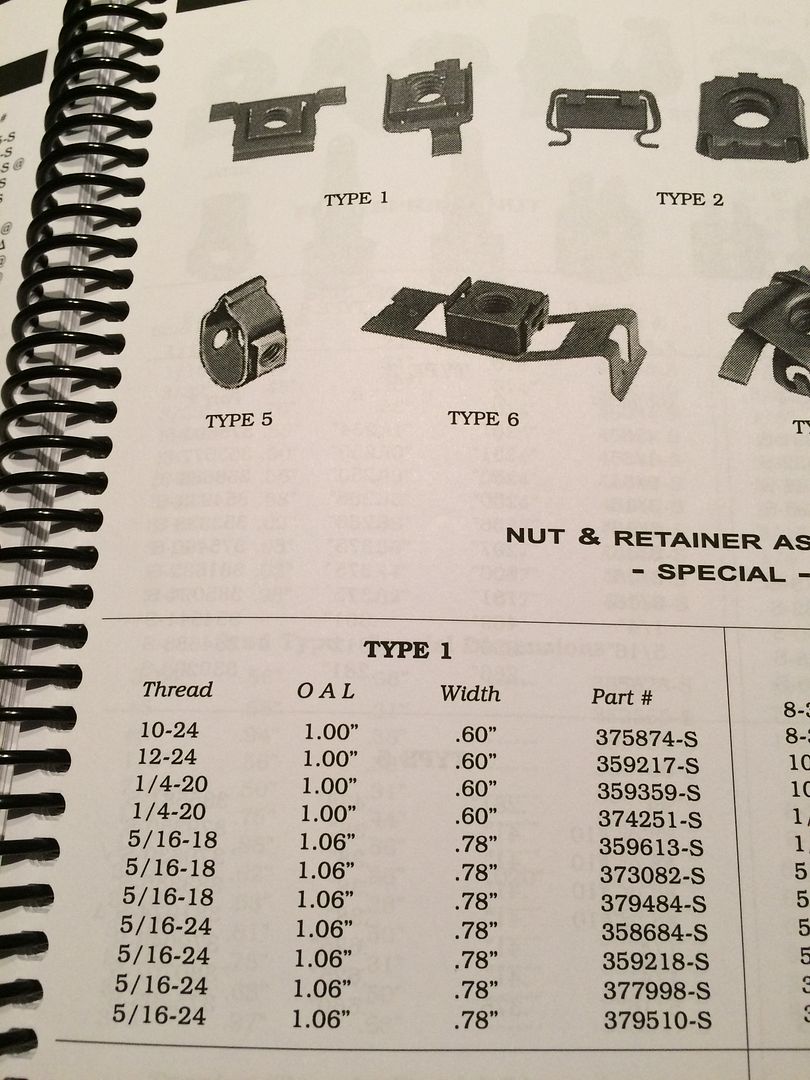 Chad
12-10-2018, 02:09 PM
Eric, you can use whatever you like. I was referring to what I've found to be stock on many trucks and what the MPC calls for. The nice thing about the stock pieces is they don't create any gap between the plate and the floor.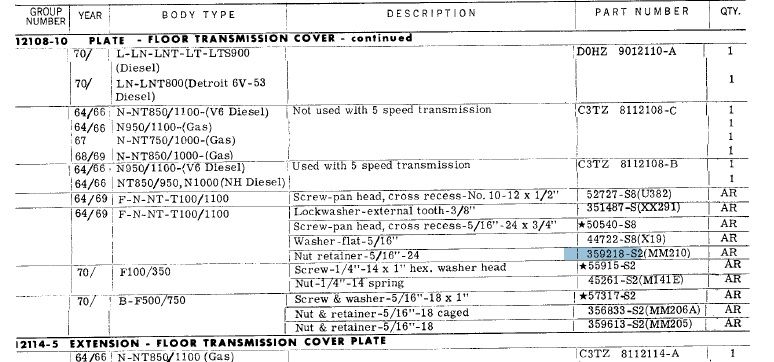 Enjoy!
Chad