Air/Fuel Ratio Tool - Home Built?
09-14-2018, 09:53 AM
AFR Values & Characteristics in Four Stroke Engines
6.0 AFR - Rich Burn Limit (engine fully warm)
9.0 AFR - Black Smoke / Low Power
11.5 AFR - Best Rich Torque at Wide Open Throttle
12.2 AFR - Safe Best Power at Wide Open Throttle
13.3 AFR - Lean Best Torque
14.6 AFR - Stoichiometric AFR (Stoich)
15.5 AFR - Lean Cruise
16.5 AFR - Usual Best Economy
18.0 AFR - Carbureted Lean Burn Limit
22.0+ AFR - EEC / EFI Lean Burn Limit
Lean Conditions - Common Side Affects
Hotter Engine Temperatures
Detonation / Pinging
Hesitation in Throttle Response
Rich Conditions - Common Side Affects
Engine Flooding
Decel Pop / Backfiring
Lethargic Throttle Response
Excess Carbon Build-up (sooty pipes)
Fuel Smell from the Exhaust
Borrowed from:
AFR+ Basic Functionality - Understand AFR Values, Wideband O2 Sensors, and Fuel Trim vs. Auto Tune Modes of our Fuel Controller.
-----------------
From the chart you can see when efficiency is optomized NOX spikes relative to CO and HC
09-14-2018, 01:19 PM
I came across that Toyota chart before. Wasn't sure if I should fully trust it as I figured that is probably more aligned for computer controlled fuel injection.

But how ever your chart listing the characteristics I think I am going to make a decal copy of that to put on my tester for reference.

Based off that chart thinking maybe I should shoot for around 16:1 cruise with no load and shoot for 11.5-12.0 at wide open throttle for my rich under load condition.
09-16-2018, 07:13 PM
Ok here is what I have so far put together as of today. I drilled all holes and Plasti-dip the box. Will assemble it tomorrow on my lunch break to give it a good 12 hours dry time. When drilling how ever I didn't have a 3/4 hole saw so I tried a hole bit for wood started to melt the plastic so ran and got a 3/4 hole saw but by then that hole was too big for the drill bit to center properly so it walked around a bit on me. Will live with it till this box gets too banged up then I will buy another plastic project box and transfer the guts.
Air-Fuel Ratio Tester - First Coat Plasti-Dip
Air-Fuel Ratio Tester - First Coat Plasti-Dip
Air-Fuel Ratio Tester - Second Coat Plasti-Dip
Air-Fuel Ratio Tester - Second Coat Plasti-Dip
The way the box is going to be built is it will have three main wires coming out of the box. A 12V hot, a ground, and the main 02 sensor wire. The rest of the wiring will be contained in the box along with a proper sized fuse. There are two switches the left most switch will be main power which will provide power to not just the volt gauge and air/fuel meter but will also provide power to the second switch on the right which is connected to the circuitry for the 02 sensor heater. This will allow me to preheat the 02 sensor before cranking the truck up to ensure the sensor is reading right away.
09-17-2018, 12:20 PM
Looks pretty spiffy! The instructions for the Innovate claim O2 sensor preheating is not necessary though they stress that the unit must be energized anytime the engine is running or it will be quickly ruined.

I found them to be accurate and responsive. Just a slight turn of the idle mixture screws will move the AFR a whole point. The key is no exhaust manifold leaks, that will give a false lean indication. Run a vacuum gauge and and the O2 display jn the cabin. Keep an eye on the road, but observe the vacuum and AFR at different speeds and throttle positions, level ground, slight grade, steep hills etc. Choose a power valve roughly 2" below the lowest average manifold vacuum reading on steady ground at 60 mph or so, it's kind of a judgment call. The idea is to have throttle and power enrichment instantly available when required though not so touchy that it opens on level ground or steady cruise or a headwind. In most cases the stock 6.5" is a good place to start, though not if the engine is modified e.g. hot cam. The idea when measuring cruise AFR is that the power valve is closed, so accurate jetting can be performed.
09-17-2018, 01:29 PM
Interesting. My Autometer instructions state the 02 sensor heater wire is optional. But it states to hook it directly to battery voltage with a normally open switch. Which means you have to press it down and hold it to heat the 02 sensor up then when you release the switch the heater is turned off.

I hope to have some more photos today. My back is hurting so I cant do much at work so I am just looking busy on this old impala I have to mess with while tinkering with my A/F tester.

I read something about finding what your manifold vacuum is and then there is a math formula to figure which power valve you need. This is a stock engine so I expect stock vacuum of around 18 inches manifold.
09-17-2018, 02:22 PM
Holley says to measure manifold vacuum at idle and divide by half. This may make sense for drag racing applications and modified engines with rumpety-rump cams. These engines sometimes struggle to achieve 10" of manifold vacuum.

Measuring your particular engine for the actual manifold vacuum under different conditions and loads like steady highway cruise & hills is a better technique. Most stock V8 will pull close to 20" at idle in good timing/tune, but a 10.5" power valve may still be too high. It's worth experimenting too, you may be willing to sacrifice some acceleration or power for a bit better economy, or not.

Most rebuild kits in fact ship with a 6.5", then there's the issue of local altitude to consider. The higher elevations need a power valve # a step or two lower on account of reduced manifold vacuum. The correct # PV is important because if it opens at level cruise even a little bit it will bugger the AFR & jetting selection to begin with, and you'll need a fuel tanker to follow you around.
09-17-2018, 06:37 PM
Going to have to revert my progress I made today. Trying to get the pins out of the 02 sensor connector I got 3 out but the other 3 got loose but wont release and they are quite messed up. I was wary of the 8ft 02 sensor cable not being long enough to reach from under the hood to inside the truck so looks like I will be buying the $52 extended harness that is 25ft in length. Only thing is I wont try to remove the pins this time. I will just snip the harness inside the box near the connector at the air/fuel ratio gauge itself and hope for the best that it doesn't alter the air/fuel ratio reading.
Air-Fuel Ratio Tester - Exterior
Air-Fuel Ratio Tester - Interior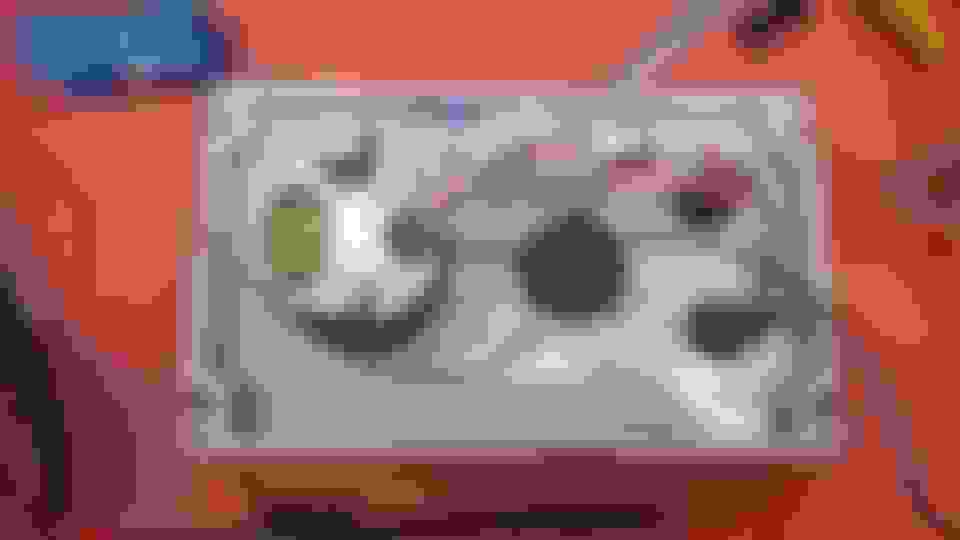 Air-Fuel Ratio Tester - Electronics
09-19-2018, 12:34 AM


But I have to put it on the back burner cause someone around here filed a complaint and now the city is getting on me for four of the seven vehicles in the driveway not having current inspection and registration. Im going to have to get cheap insurance on those four as well as register them as antiques just to get them off my ***. Cheaper than paying for four tickets. Im still miffed that the city can set up an ordnance that basically says you pay the county even if you aren't using the vehicle on the road or you have to get rid of it you cant have it in your driveway. The guy wouldn't have none of it when I pointed out the tires are not old they are kept aired up and the cars are not junk looking they are complete except for my project car. Wanted me to start them up if they start up and run he will write it off. I told him I have to charge the batteries up he said nope cant do that. I almost told him to f off and get the f off my property cause that is horse **** that they come on my property and dictate to me what I can and cant have. Be glad once I can move out of this dimocrap ran ****hole of a city.

None the less I might move some money around and put my truck off a bit longer since work is slowing down and just buy the harness tomorrow and work some more on it. The switches how ever are kind of stiff. I don't know if its the thickness of the plastic not allowing the locking tabs from snapping outwards or if I need to widen the holes some. Thinking of trying to carefully push them out without pulling the plasti-dip off and using my sanding wheel at work to grind it thin some see if I can get the switches to work smoothly.

But will post some update photos when I get them. As of now I got a good solid plan in my head for it. I still how ever am worrying about the soldering of the wires back together might change the resistance which could change the reading I see.