1964 f250 4x4 lower grill valence help
08-10-2018, 12:12 PM
Join Date: Mar 2017
Posts: 29
1964 f250 4x4 lower grill valence help
---
So my lower grill part is jacked up, looking for some direction where I can find new or in better shape. Numberdummy can you help me find the right part number? Your a huge help by the way!!
08-10-2018, 06:04 PM
ND has not logged on in 8 days. Probably enjoying a well deserved vacation.
C3TZ-8188-A
- PANEL - RADIATOR GRILLE OPENING - LOWER
I won't list more applications unless you want them, but here's some.
61/65 F100/250 - 4/W/D
66 F250 4/W/D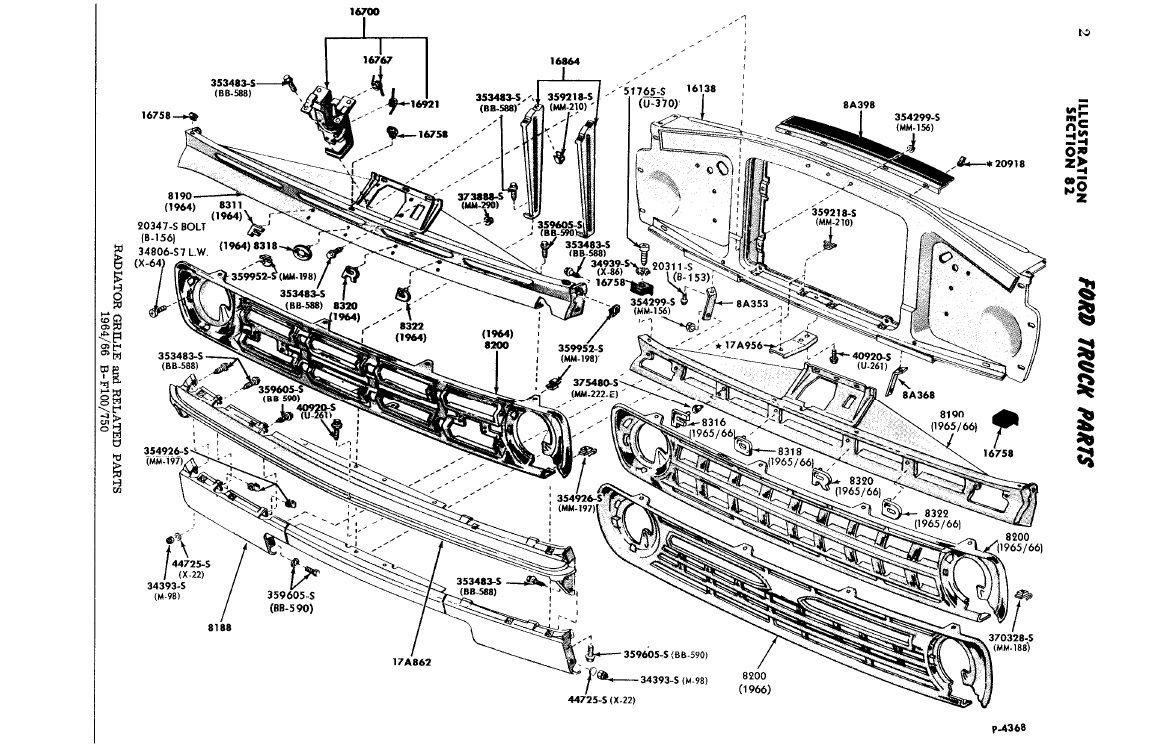 Chad
08-11-2018, 02:51 AM
Join Date: Mar 2017
Posts: 29
Ahh yeah I called/drove around nothing in east Texas worth a crap... I may try to clean it up or build one I guess.... thanks guys