'58 F-100 Restoration Project
01-15-2018, 10:50 AM
Join Date: Dec 2017
Location: Bend, OR
Posts: 38
Where does it say Deschutes county road departmen? I thought the door came from Susanville.
01-15-2018, 02:02 PM
OK, let me try to connect the dots. Thanks to FTE, I discovered that Sawmaned had a bunch of Fridge parts, including a nice, rust free, passenger side door. This door appeared to be off one of the larger Ford trucks and still had the original, factory paint on it. For being a used door, it was about as good as one could ever hope for.
The door originally came off of a Deschutes County Road Department (Oregon) truck. I say this because there was a large Deschutes County Road Department sticker right in the middle of the door.
Sawmaned lives up in Susanville, California while I am down in Atascadero, California. I really wanted that door, but I wasn't too excited about the prospect of driving all the way up there and back. However, as luck would have it, Ed's son was visiting from San Francisco and agreed to bring the door down to Sacramento on his way home. Wouldn't you know, my brother lives in Sacramento! Once the delivery was made, I hooked up with my brother and the Deschutes door was brought down to its new home. Ultimately, the door was taken out for media blasting and then over to the hotrod shop where Mike Porter took care of making a few minor repairs before metal prepping and priming.

I know it is not the most exciting story, but the door really is from Oregon, by way of Susanville. I hope all of this explains how the Deschutes Door came to be included in my project.


As a final thought, if you ever find yourself hunting for a door for your '57-60 Ford truck, consider trying to land a door from one of the big conventional cab Ford trucks. Typically the big truck doors sit up much higher than the smaller trucks like the F-100. This helps to keep the lower part of the the door from being exposed to all the crap flying off of the front tires. Being higher off the road means there is less chance for rust and rot to get started. Additionally, many of the big trucks are relatively low mileage which further increases your chances of finding a cherry. The only down side to this is that the big truck doors will usually have a few extra mirror mounting holes which will need to be repaired.
01-15-2018, 05:05 PM
I wondered where the rest of that truck was as well. I wanted the driver's side door to add to my collection. Sawmaned told me the other door was not in good condition so I was only able to get a right side door.
BTW, I recently made a speed run out to Las Vegas and picked up a nice driver's side door. I hooked up with Ryan (78_f800crewcab4x4) who sold me the door I needed for the left side. While i was there, I got a chance t see his crewcab monster truck. It is one amazing vehicle.
01-15-2018, 09:20 PM
WOW Chris , i didnt know you were this far along with your 58, really looking great you always do things first class what are you going to do with the 292
01-15-2018, 10:10 PM
The 292 is still alive, sitting on the floor in the garage. I got my hands on a Y block style T-98a transmission, thanks to FTE member Marty Torres, which I just had rebuilt. I want to use all of the stuff left over from this build to put a low budget Fridge together, preferably a long bed. I just have to find the right truck. First things first so I am in no hurry.
01-17-2018, 02:42 PM
Work is currently focusing on the rear suspension. The guys at the hotrod shop have made some good progress on the back half of the chassis.
The housing and 4 bar pieces have been tacked in. The third member is a Ford Racing nodular case with a 31 spline TrueTrac limited slip differential and a set of Yukon 3:70 gears.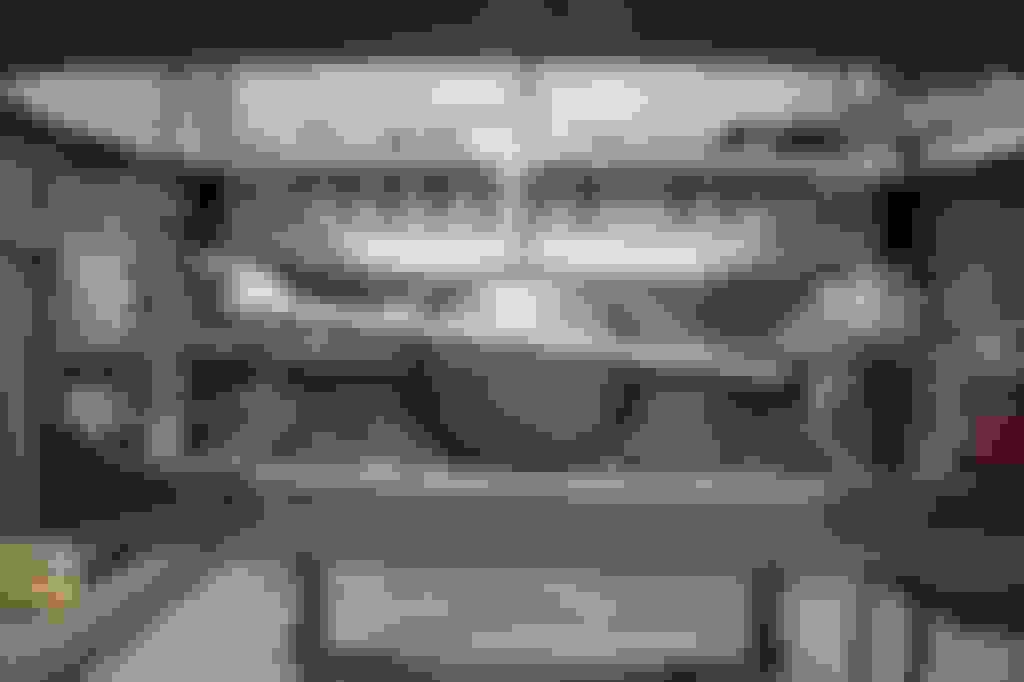 The housing is a Currie item. The panhard bar is from the Roadster Shop.
The Roadster Shop 4 bar suspension fits in very nicely.
This might be a better picture.
There is a polished piece of stainless steel behind the RS cutout. So far, there have been no issues which means we are making good progress. Hopefully I will have more stuff before the weekend.
01-17-2018, 11:47 PM
I am not shooting for a "slammed" stance, so we went with the standard height front spindles instead of the 2" dropped versions. It was either one or the other. Since the rear suspension should have more ability for adjustment, I am hoping to get the rear to fit in with wherever the front winds up. We have some pretty crappy roads around here. Vehicles that ride down in the weeds get ground up by the pot holes and other road problems. I don't want to trash the truck because it is too low.