The Hillbilly Stretch-Limo (my 6-door Superduty project)
07-13-2018, 04:45 PM
07-13-2018, 09:32 PM
07-14-2018, 07:17 PM
Join Date: Jul 2018
Posts: 11
07-14-2018, 08:33 PM
Join Date: May 2018
Posts: 50
Saw this today and thought of this thread. I actually drove through Missouri on the way to Chicago a week and a half ago and was secretly hoping I would see the limo driving around. I followed this guy today in my wimpy 4 door SD and took a picture, telling him of this forum and this awesome thread.
My condolences about your brother but I am glad his pain is over.
07-14-2018, 11:18 PM
Thank you guys!
We lost our father to cancer when I was 15 years old, so this ordeal has seemed all too familiar. When my father passed, I was filled with confusion, anger, and darkness. Now i feel peace diluted with pain. Perhaps over the years i may have started to become a well-adjusted adult?
Knowing that The Redneck Limousine is going to be performing a very special duty next week, I decided to keep myself busy tieing up loose ends.
I finally got the front fender flares trimmed and installed! It looks fabulous!
07-14-2018, 11:22 PM
07-15-2018, 06:30 AM
Bio,
Sorry for your loss. You and your family are in my thoughts. Just know that he lives on in your heart and, in your case, in this special truck.

I wish I either lived closer or had more time. I would love to escort you, your brother, and that truck back home. It's the best offer I could make and the least that many of us could do.
07-15-2018, 07:04 PM
07-16-2018, 08:16 AM
07-16-2018, 10:43 AM
Yesterday, 05:38 PM
Well...
I think I'm as ready as can be for this road trip. I bought a cheap, dusty, used cap. My vanity was initially hounding me about the mismatched color, but after getting the whole truck detailed (the first detail since the build), I'm digging the grey with the black.
My family asked me to speak at the funeral tomorrow because we were so close. I've never spoken at a funeral before, and I've never spoken at my own brother's funeral, so I'm pretty lost at how to proceed. I think I'll just tell stories about growing up together, and maybe I'll tell some of the previously undisclosed indiscretions, since I think the statute of limitations is up!
Yesterday, 07:54 PM
Yesterday, 10:46 PM
I FINALLY got a few spare hours today, so I poked the holes in the C-pillars for the sunroof drain tubes. Once I got the hoses run out the bottom, and trimmed, I installed the C-pillar plastics. Then I finished installing all of the grab handles. The interior went from looking like a project to looking like a vehicle that was intentionally built that way!
Before: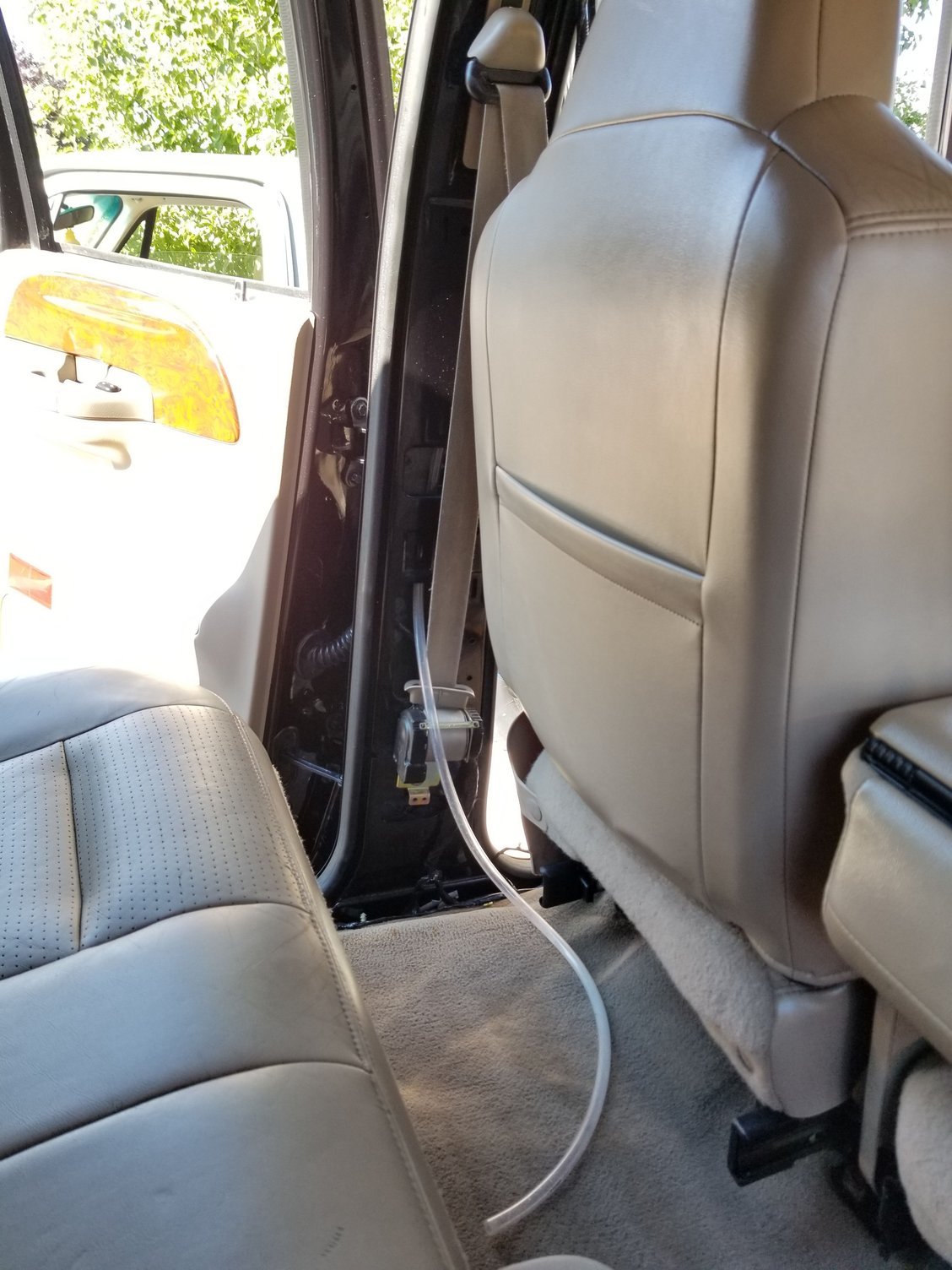 After:
Thread
Thread Starter
Forum
Replies
Last Post
1957 - 1960 F100 & Larger F-Series Trucks
1961 - 1966 F-100 & Larger F-Series Trucks
1980 - 1986 Bullnose F100, F150 & Larger F-Series Trucks