1951 F4 Coleman AWD....let the games begin
04-09-2016, 03:40 PM
1951 F4 Coleman AWD....let the games begin
---
The other day we went out to the farm and drug the F4 home. It has been sitting in front of the "new to us" work shop for the last week. Today was the day we got it inside and it presented some problems as you will see.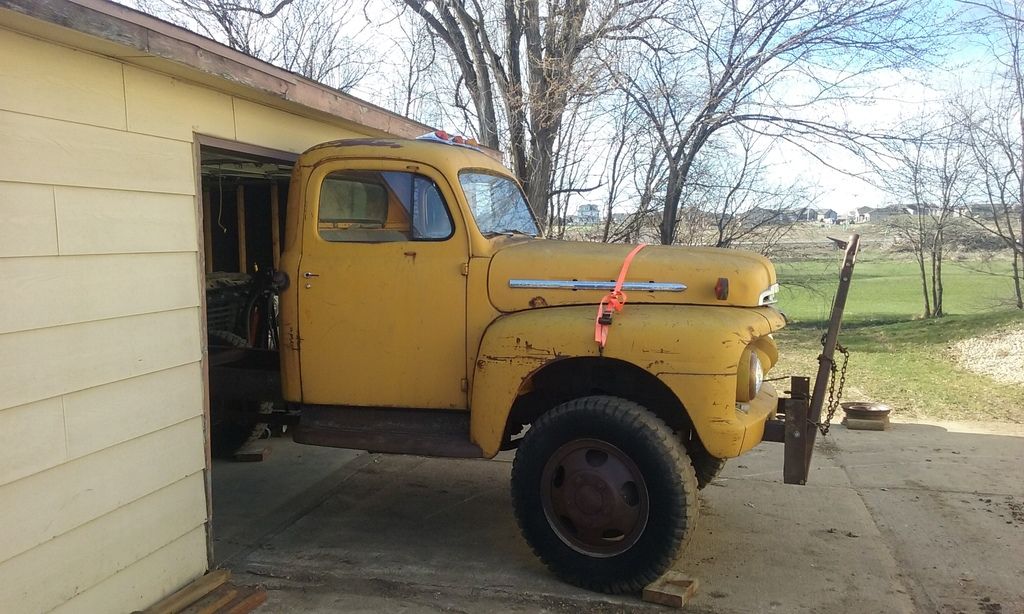 We pulled the rear tires and rolled it in with a cherry picker. After we had let the rear down of course. Had to pull some trim off the garage door opening to get an extra half inch. We had planned on replacing the front wheels and tires with something shorter but the lug nuts laughed at our attempts. That will have to be addressed in the future.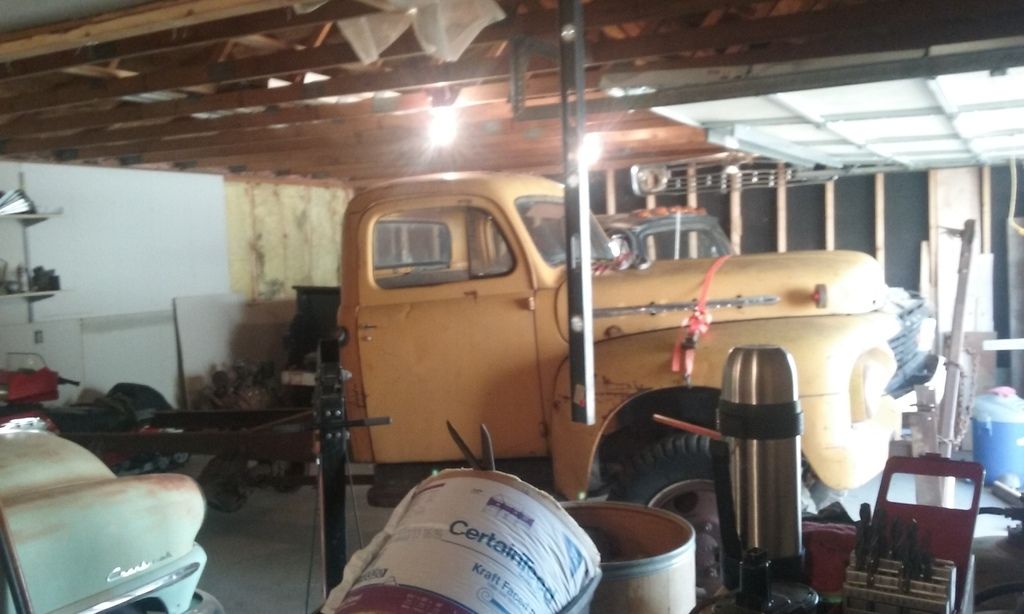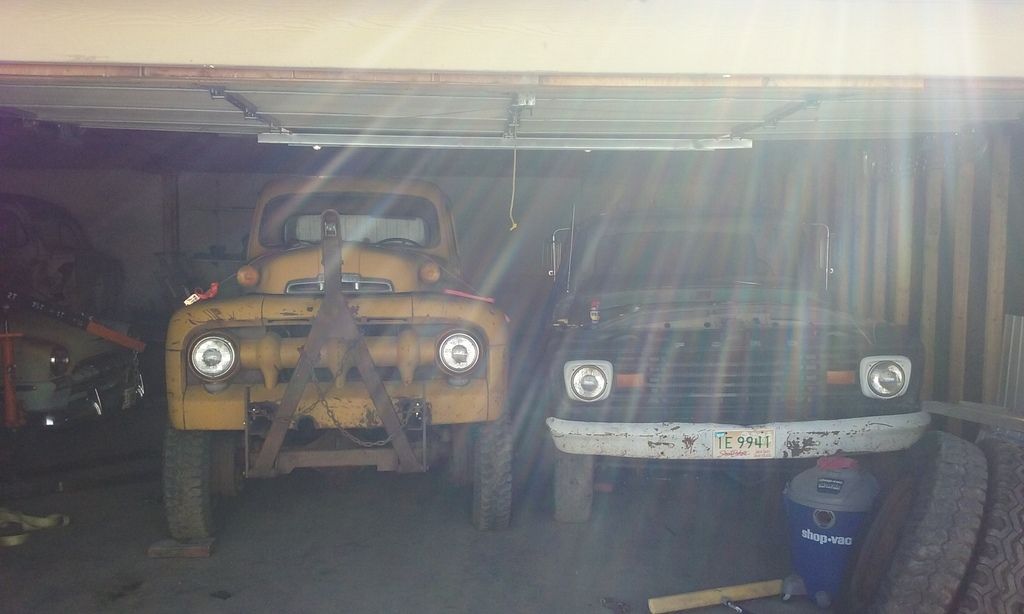 04-09-2016, 04:55 PM
My back hurts just looking at your pics, and knowing it mighta been me. I suspect your initial go at the front nuts was to allow "roll around" mounting of a pair of your 16" Budd 47210s. Tires probably 5" shorter than the 7.50-20s, so you'd have gained 2.5" at the door frame. Glad to see it indoors and safe. School is now in session.

Did you get the transfer case shifter freed up? Stu
04-09-2016, 05:32 PM
Correct Stu. We should have check the torque on the F4 lugs before we removed the tire from the F2 MH. We only removed one as we planned on using that homemade 15 inch I picked up from Rory when you stopped that summer. I think I'm gonna make another 15 inch and just keep them on until I get the clearance situation figured out. I will say it rolled easier than I thought it would.
04-13-2016, 11:32 AM
Nice truck !!! But for a half inch you couldn't just let some air out of the tires? Sorry
04-15-2016, 02:43 PM
04-15-2016, 09:29 PM
Progress
For some reason this small plate was poorly welded onto the passenger side front Coleman hub. I figured it was cracked or had a hole under it but when I removed it all was good. Now I'm thinking it may have been an attempt to balance the hub? Thoughts Chuck?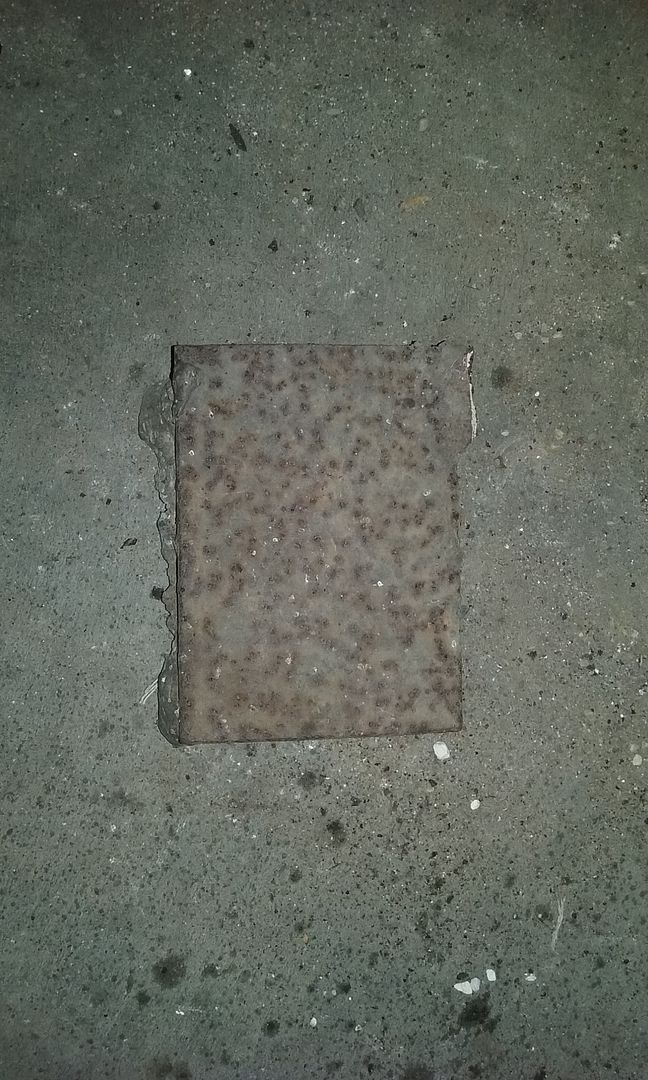 04-28-2016, 10:38 PM
Making progress. Had my buddy stop by with his service truck to get the front wheels off. His impact had a hard time with a couple lug nuts. I asked him how many ft. pounds it was rated for. He said 500! That explained why I could not budge them.