Necessity puts an end to procrastination./ Shed build
03-20-2016, 02:30 PM
Lets start with how I am a very unorganized person with OCD. And throw in the cheap factor. I actually had enough room in my garage A few years ago to put a Cherokee in there and pull the tranny. Since then I got rid of the storage unit That i rented for my business stuff. I have also acquired more stuff, and of course things from the house have gotten put into my garage also.

After hitting my head on the hanging cabinet a hundred times and having to squeeze between the bench and Cherokee, I realized I needed to do something different. I also need to finish about 600 projects that have been started. But ultimately I really need more room. So, storage shed is for just plain old crap, such as my parts for my business, but collections of parts for dents. Such as dash bezels, carbs, switches, wiring harnesses, etc. Garage will hopefully have just tools and auto related stuff in it. The bench will move to the back and stuff will either be mounted on the wall, or shelves I can't hit my head on.

the lean too will be partially covered but its purpose in life is to store the lawn tractor and associated stuff along with larger tools such as table saw and chop saw, engine stand, tranny jack and excess lumber and large parts such as fenders and hoods.

I do have a grand plan here and as you see this project unfold, will understand what it is.

Privateer, I actually had a fabric 10'x20' shed on the pad for a while. In fact, I rebuilt and painted my Excursion in it. It got moved and stored the materials for my garage for a while till it got built. Then it held some other junk, but then a storm ripped the cover and bent several poles. I looked at buying something similar but figured I would just build this shed.

More to come soon as I dropped off the heads last week for the 390. Weather is supposed to be dry for a few days, so hopefully I can go tomorrow and get the rest of the lumber and the roofing.
03-22-2016, 09:29 PM
I found a few pics of my shelving. I have 4 units in that corner now I have 140 ft of 16 inch deep shelving now & I bet I will find tools & supplies. I will start by labeling sections then move everything of that type to it
03-24-2016, 01:36 PM
Had to take wife out of town for a few days last weekend for our anniversary. But hey, she lets me have old trucks and puts up with my half done projects. Went tueasday and go the used lumber. Didn't get all I wanted since the building was hit by a tornado, and of course the 2x4's are what broke. But, I think if I modify my lumber usage a little, i can get by with what I have. Has been crappy couple of days and a chance of snow tonight so hopefully that is all lies and I will be able to finish it this weekend.

Got heads back from machine shop and everything I need to put the 390 back together. But first need to get block out of truck and get it cleaned up. I have managed to find enough room in my garage to rebuild the engine. Need to make a little more to get truck in far enough to pull rest of motor. Think I am gonna do a temporary deal for this. In the big pile of tornado lumber are some 6x6's gonna get one of those put up in rafters and reinforce the wall area below it. This will be the permanent structure. Gonna just use a 2x6 and what every to get the block out.
03-24-2016, 04:28 PM
The plan is to have one of those also. I don't really want a cherry picker cause, well space. I will get the setup done in the garage so I can do what I need right now. Then also I can unload engines or what have you out from the back of a truck to work on in garage. But I also want one of those things too. That would be great for so many things like pulling boxes or cabs. I am doing some work for a manufacturer and they are having some problems paying bills. At least to me. So I am talking to them about making me one of these. In fact, i am gonna pm you to email me these pics.
03-29-2016, 03:18 PM
Weather didn't cooperate over the weekend, but did get alot done on shed.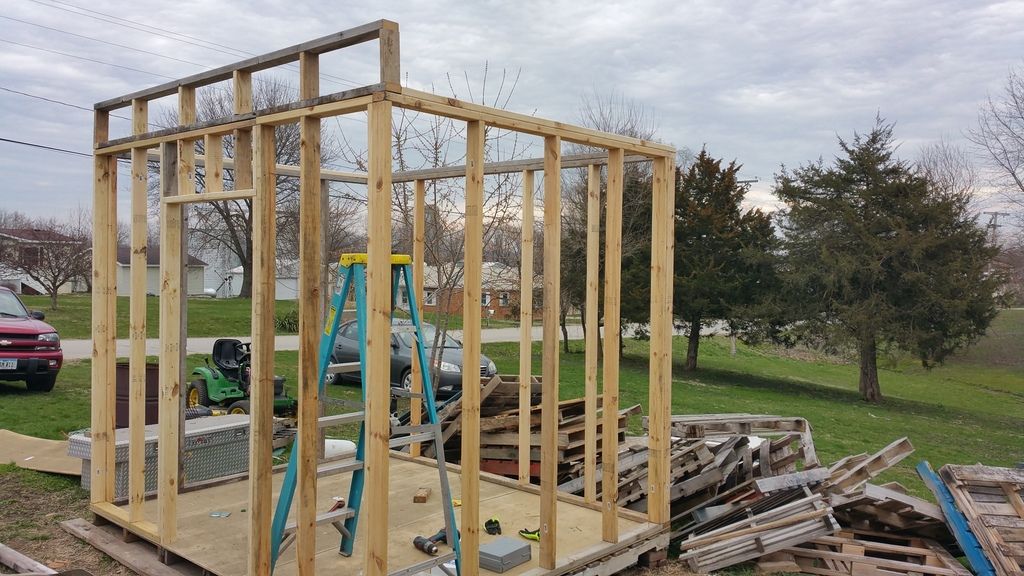 As you can see, from here it is mostly common stick built. Did have to buy a few studs as what I had left was twisted and warped bad. And they were on sale. This will be a single slope roof with 9'tall front wall and 8' tall back wall. Shelving will be put on back wall and probably one of the side walls, big enough for tubs full of pieces and parts. Front wall will have peg board and at least one shallow shelf above door for things like oil and junk.
Also got front of garge cleaned out enough to pull dump truck in and get block pulled.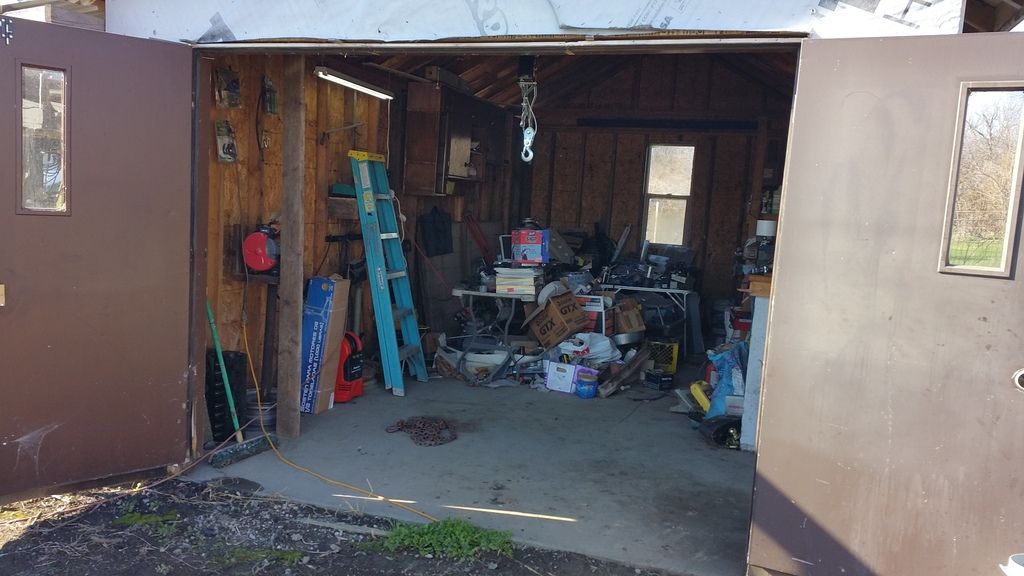 like my garage door? Got ahold of a few steel 36" doors and built this.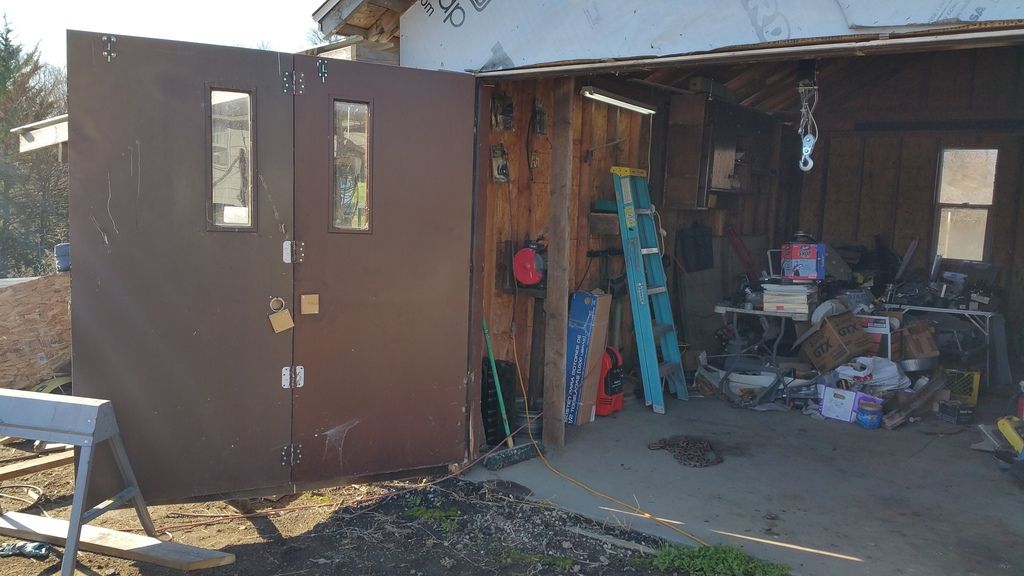 Thread
Thread Starter
Forum
Replies
Last Post
1973 - 1979 F-100 & Larger F-Series Trucks
1999 - 2003 7.3L Power Stroke Diesel
1973 - 1979 F-100 & Larger F-Series Trucks
1973 - 1979 F-100 & Larger F-Series Trucks