Old Truck - Class Reunion? ?
01-17-2016, 10:03 PM
Old Truck - Class Reunion? ?
---
Ok guys,

I really enjoy this forum but never get a chance to talk with the guys who interact here in person.

So, would there be any interest in an FTE get together. Say, late summer and around the Atlanta area.

There are some events scheduled in the local area that could support a venue of this making. One in late September.

Just brainstorming and looking for interested individuals who, would be available.

Just a thought.

Craig
01-18-2016, 07:17 PM
Join Date: Feb 2013
Location: W. Pa
Posts: 748
01-19-2016, 10:57 AM
Hi everyone,

Did not get a lot of traction on this.

Anyway, there are 2 events in the South Atlanta area that I will be attending. So if you happen to be in the area please stop by my old red truck to say hi.

PS, I am not associated with the events, just like old truck/farm machinery.

*********************************************

Mark your calendars for Minterís Farmís events in 2016:

The 7th Annual Inman Antique Truck Show will take place June 18th, 2016.

The 20th Annual Inman Farm Heritage Days will be this year! Save the dates: September 16th, 17th & 18th. Itís going to be a grand adventure and we will be posting various pictures on our new Facebook page for Inman Farm Heritage Days. Check it out and be sure to keep a lookout for updates as well.
01-19-2016, 02:55 PM
01-19-2016, 10:25 PM
01-19-2016, 11:24 PM
Join Date: Jun 2003
Location: Black Hills of SD
Posts: 8,213
Well, technically it should be here because I live 10 miles from the center of the nation.
I've seen meet and greets organized on other forums over the years. Usually less than 10 people who live within 100 miles of each other. This is one I went to about 10 years ago. We ended up with 6 of us at the evening bbq. PS, I'm the one Ashley likes best.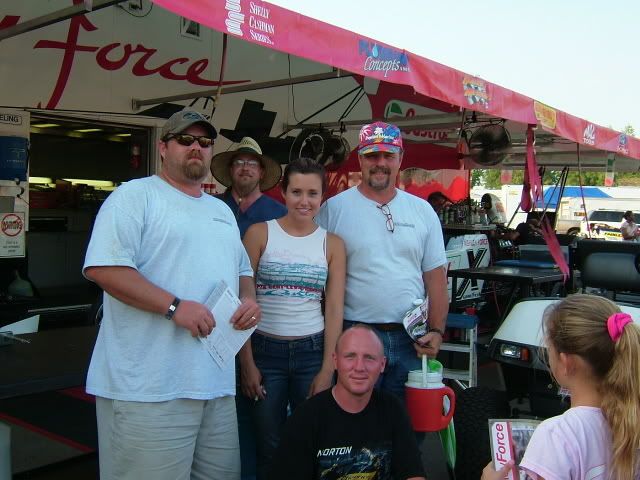 01-20-2016, 02:30 AM
Thread
Thread Starter
Forum
Replies
Last Post
1948 - 1956 F1, F100 & Larger F-Series Trucks
1987 - 1996 F150 & Larger F-Series Trucks
1999 - 2003 7.3L Power Stroke Diesel
1973 - 1979 F-100 & Larger F-Series Trucks