Special Order Paint 1981 Flareside 4x4
11-09-2015, 08:55 PM
Special Order Paint 1981 Flareside 4x4
---
Thought some of you might enjoy this, it's my '81 Flareside 4x4 (302/C6).
It's a Special Order paint truck, according to the Marti Report one of 4 special paint trucks in XLT Trim. Undoubtedly the only one in this orange, which was not a factory color for Ford in '81.
And, believe it or not, that's all original paint. It has a black interior, which is in excellent condition. The truck was clearly kept garaged it's whole life.
Anyway, enjoy.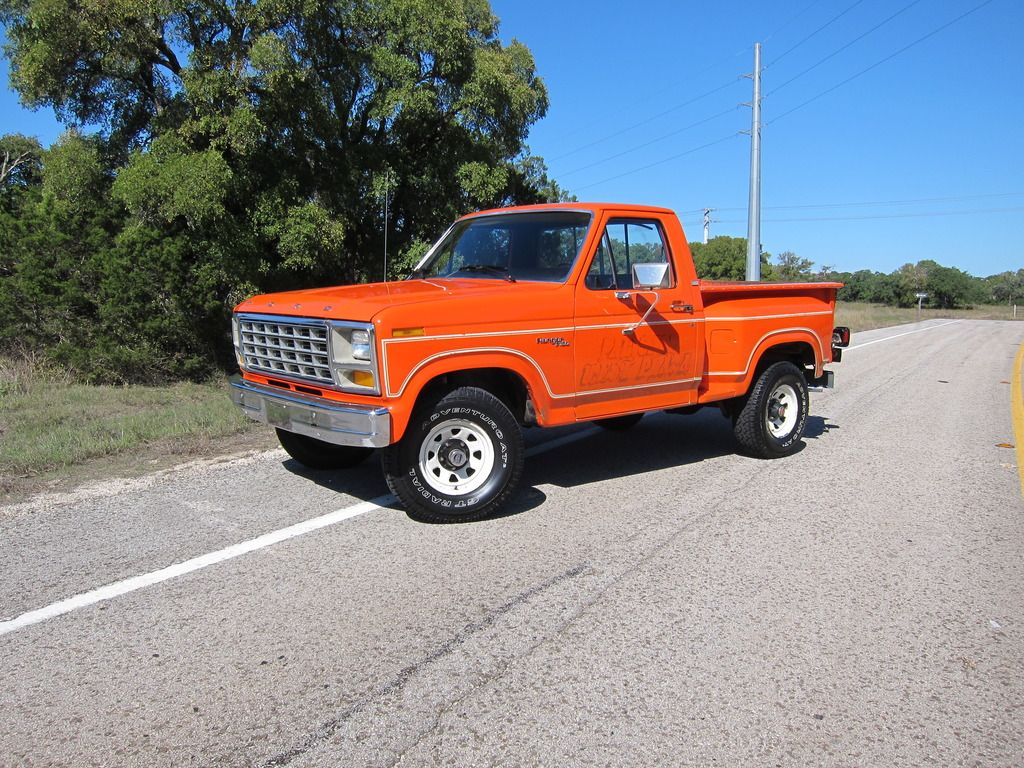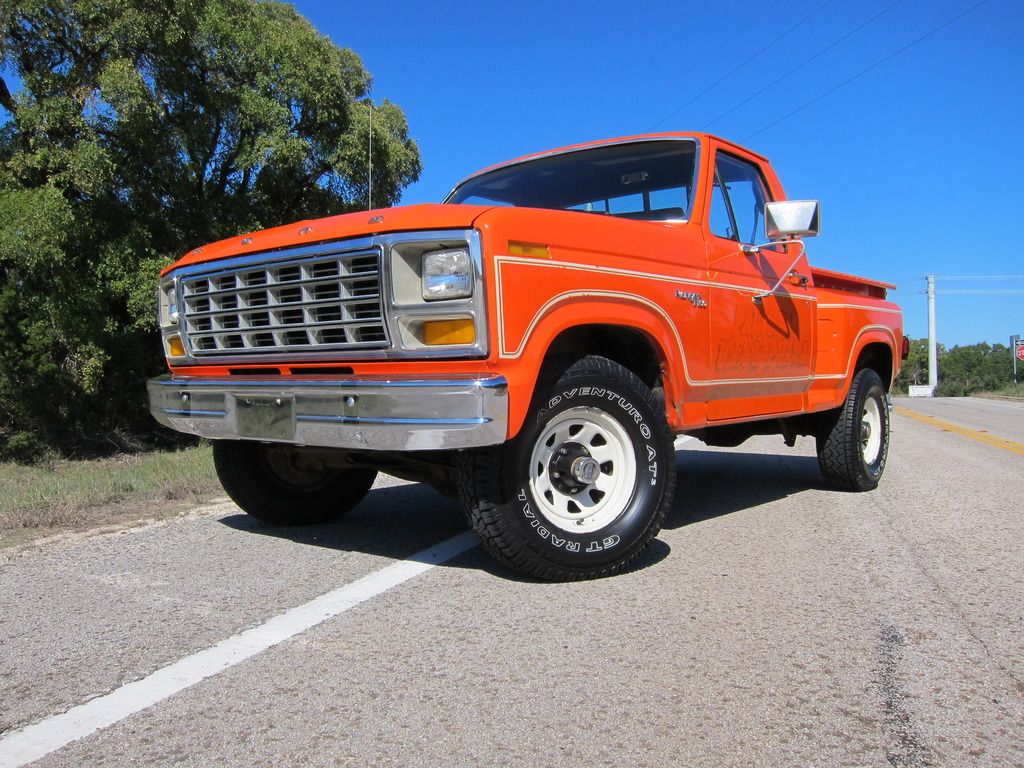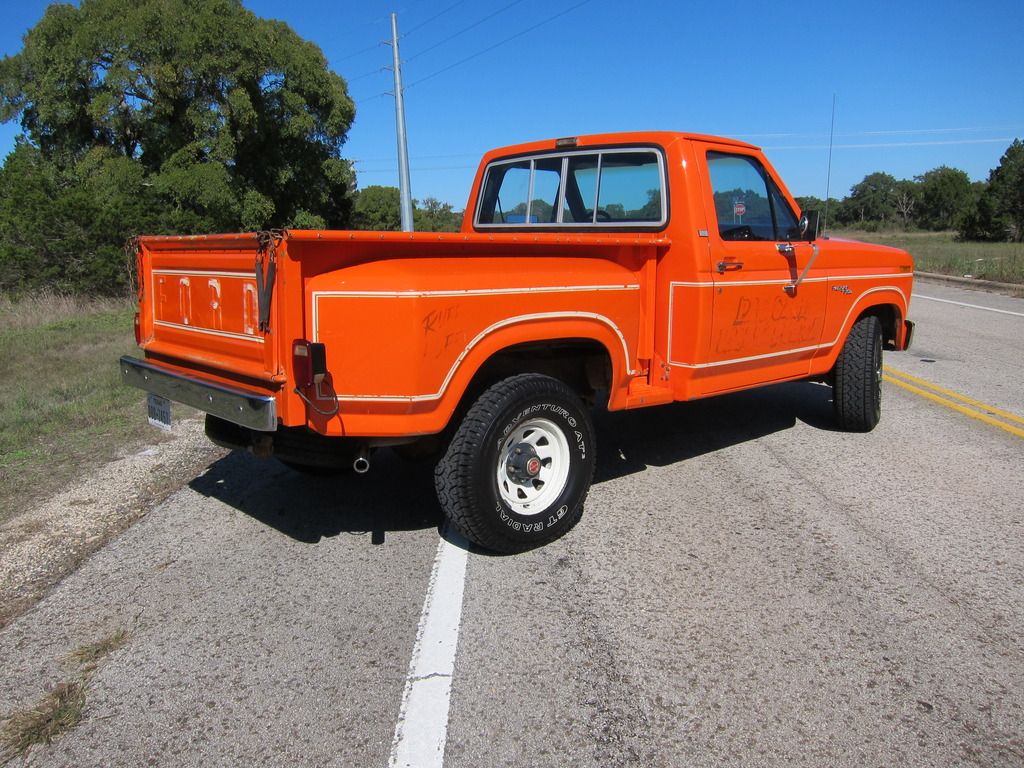 11-10-2015, 05:07 PM
11-10-2015, 05:51 PM
11-10-2015, 06:02 PM
Chris, this is a very interesting truck! It is definitely different than the regular freewheel design in that the front fenders, doors and cab corners have one continuous outline instead of each panel being boxed separately. Also the hood stripes and stripes around the side windows are absent. I seem to recall running across a neon green flareside with stripes like this but I dismissed it as an aftermarket job. I will have to see if I can dig it back up on google image search.

By the way do you happen to know if the stripes were a die cut panel or was it just applied from a roll at the factory? I noticed some variation particularly in the fender corner down by the turn signal lens... some have a square 90* corner there and some have a tight curved radius. Just curious if you knew how these were done, I have never seen one in person.
11-10-2015, 06:34 PM
11-10-2015, 07:10 PM
11-10-2015, 09:10 PM
Hey guys -
The truck said "Palisade West Plaza" on the doors, which was the strip center that the original owner, who ordered the truck, ran. It was applied when the truck was new, and I figured it was cool "patina" to leave on there.
The stripes are original, but are not the "free wheeling" design. And to that point, it's not a free wheeling truck either - I've ordered the Marti report to verify. So those are just regular accent stripes, used to break it up.
They do have very nice, hard 90' corners at the edges of the stripes, not a tight bend - as if you might find from a "flexible roll" of striping.
That would be pretty neat if that green truck was originally painted that color
11-10-2015, 09:45 PM
11-11-2015, 12:37 AM
11-11-2015, 06:24 AM
11-11-2015, 08:40 AM
11-12-2015, 06:45 AM
Thread
Thread Starter
Forum
Replies
Last Post
1967 - 1972 F-100 & Larger F-Series Trucks
1973 - 1979 F-100 & Larger F-Series Trucks
1980 - 1986 Bullnose F100, F150 & Larger F-Series Trucks