The Powerstoke and motorcycle thread
09-22-2015, 05:31 PM
The Powerstoke and motorcycle thread
---
Many of us into modifying and enjoying our trucks are into bikes. Let's see your bike and truck pics...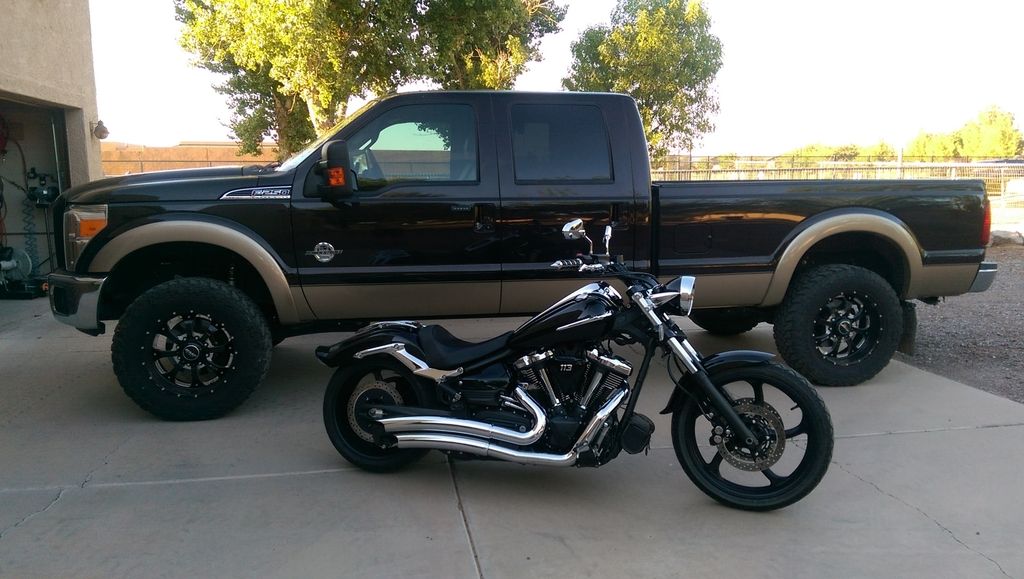 Defiantly opposite ends of MPGs, safety and the 'experience'. Either way you can never have too much power, just need more money.
09-23-2015, 10:51 AM
Does one get jealous when you spend money on the other?
M109 looking good...
09-23-2015, 05:12 PM
Join Date: Dec 2004
Posts: 613
The Powerstoke and motorcycle thread
---
Originally Posted by EO2SeaBee
I think the number of wheels is more important than the brand.
Agreed!! My wrists and back can't handle the crotch rocket style and Harley quality is junk and I'll never buy another new one.