Ford Flathead 6, Finally going back in!
07-10-2015, 08:53 AM
Ford Flathead 6, Finally going back in!
---
Well I finally got the old 226 back from the engine builder and with the help of my good friend Mike! We got it in the truck! Over the next few weeks I will be putting this old guy back together. I plan on adding pics and progress notes as I go. For now this is all I have: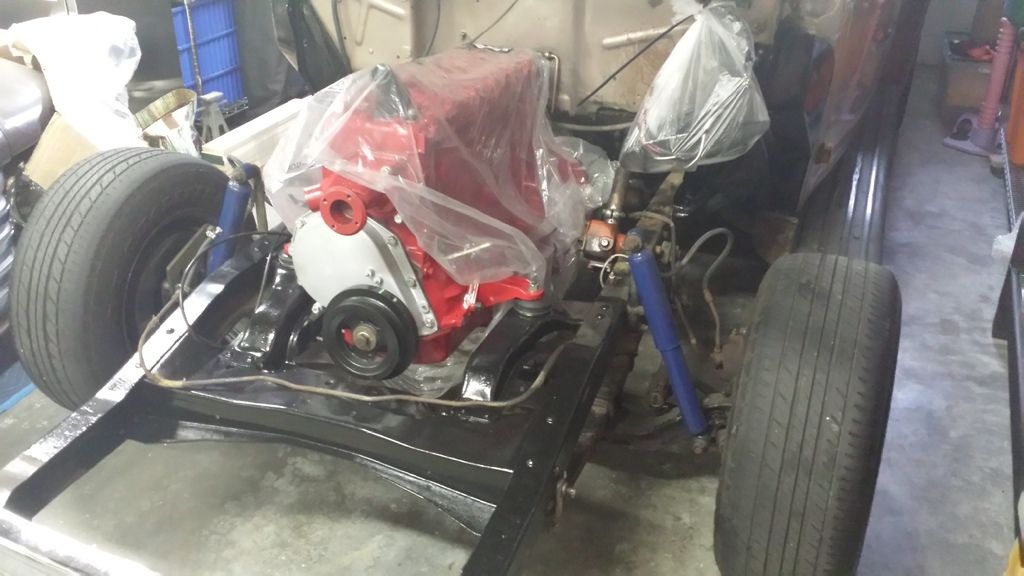 07-10-2015, 04:42 PM
It looks great! Keep up the progress and pictures!
07-11-2015, 12:20 AM
Hey Vegas,
You & Mike did a great job!!! Your engine looks great! We didn't paint our's & I really regret it as the waterpump promptly rusted... Grrr..


Keep up the momentum!! It's got to be hard with that Vegas heat!


Ben in Austin
1950 F1 (351W/AOD)
07-11-2015, 06:59 PM
Thank you to all that have responded!
I will have several questions as I go since this is the first time I have put one of these back together. plenty of stupid questions to come, sorry.

#1 I purchased some after market gauges for water temp and oil pressure. For the water temp, is it possible to install the sensor where the heat valve usually attaches? I am pretty sure its the same thread 3/8. I will be running the original gauges so I though that I would install the sending unit for the after market gauges where the heater goes. Have any of you done this?
07-16-2015, 10:54 AM
Thanks 38 Coupe! I will be installing it next week.

So far this week I have installed the oil filter canister, oil fill tube, and spark plugs. I have a few more parts I need to paint so I will more on it this weekend.

I am excited with my recent purchase of a 2 carb Nicson intake!
07-26-2015, 11:41 AM
So I decided not to use the 226 nicson intake. I just going to take a lot more money and time to dial it in. I am just going to use the stock intake the I cleaned up and used high temp POR. Generator back in, intakes are in, plugs are in, oil sending unit is in. Overall made some progress this morning!! Cannot wait to FIRE THIS THING UP! Waiting for my MiniHigh Torque starter!