installing a 302 what motor mounts did everyone use?
04-08-2015, 01:04 PM
installing a 302 what motor mounts did everyone use?
---
The title says it all 60 f100. I see two kinds of pre-fabbed motor mounts. Cross member style and individual frame mount style. Staying with straight axle but may use drop axle at some point. Who's done it?
04-09-2015, 11:13 PM
Join Date: Nov 2014
Location: Eureka, ca
Posts: 35
The 57 I bought has the LMC mounts on it. They look fine, but I will have to do some massaging to get my flowtech block huggers headers to clear. I think a little denting of the header and slight grinding of the mount and I'll be golden. The engine is cocked in the picture because they didn't tighten the bolts to the block on the pass side.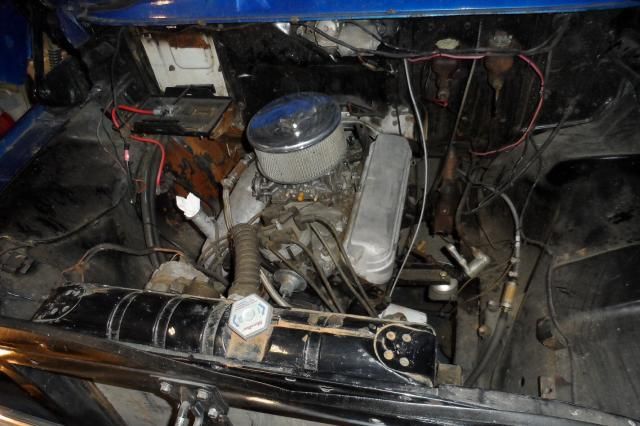 04-11-2015, 01:48 PM
It appears my decision has been made for me. Saw somewhere that someone was talking about their 302 motor mounting locations were offset on the block. Went out and measured my 302 roller motor and they are offset. So cross member type won't work for me. Thanks for all of the input. It's sometimes the difference between doing and just wondering.
Thread
Thread Starter
Forum
Replies
Last Post
1948 - 1956 F1, F100 & Larger F-Series Trucks
1948 - 1956 F1, F100 & Larger F-Series Trucks
1948 - 1956 F1, F100 & Larger F-Series Trucks
1967 - 1972 F-100 & Larger F-Series Trucks
1947 and Older Ford Trucks