F Trucks you have owned
09-26-2014, 11:54 PM
F Trucks you have owned
---
Hi All,
Being an F Truck owner for 30 years,I thought starting a thread of F Trucks you have owned
(or any other vehicles you have owned and enjoyed)
I was digging through my old photo albums
Found a few photos of all the F Trucks i've owned,Pity digital wasn't around then i proberly would have more photos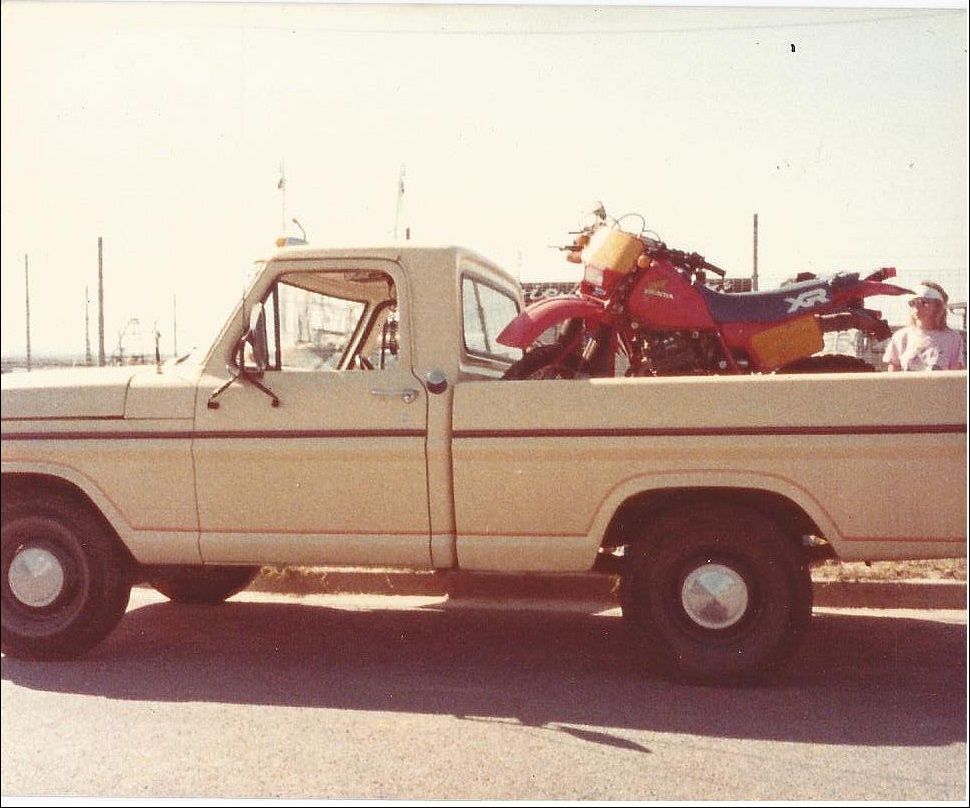 This where it started 72 model, 6 cylinder pretty gutless but you got to start somewhere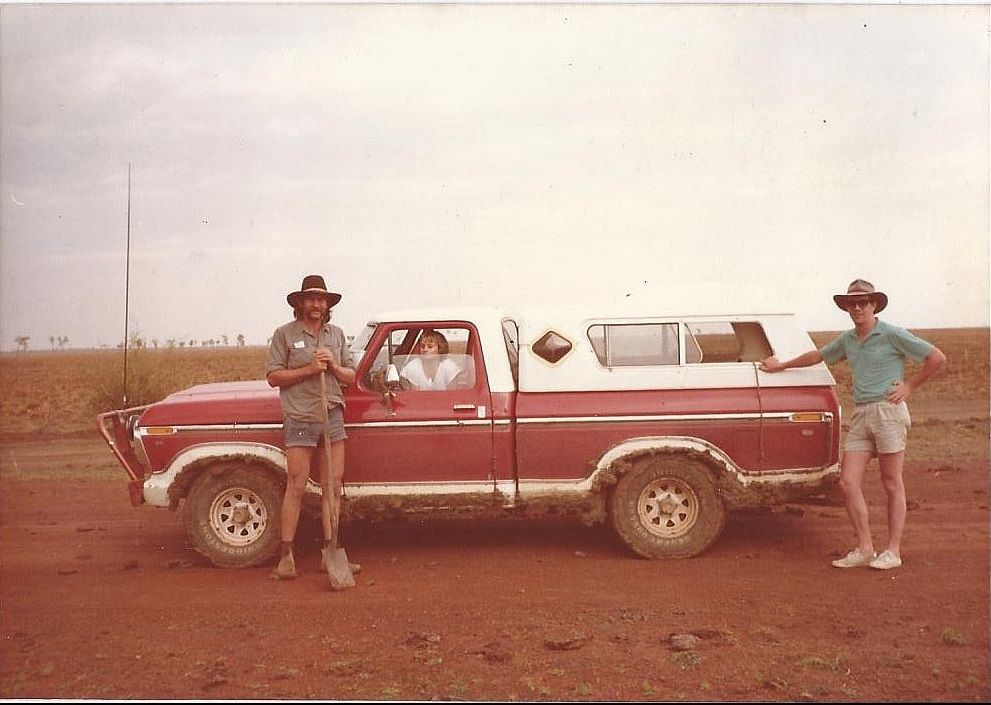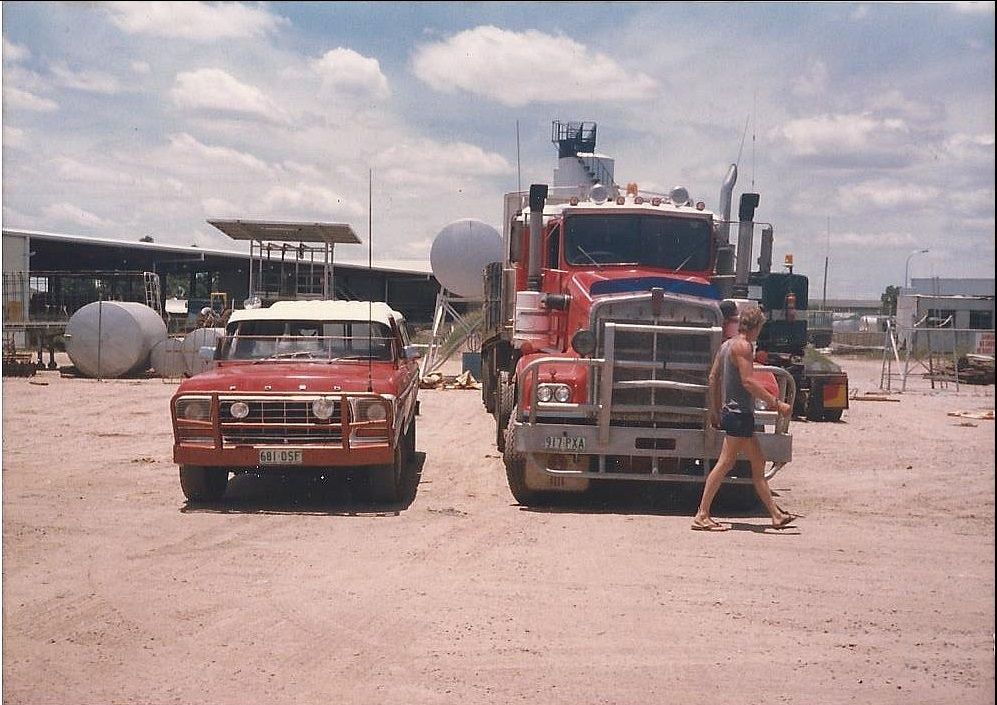 1st of the V8's,This was a great truck I was getting 22mpg on the open road,Rust ended up killing this one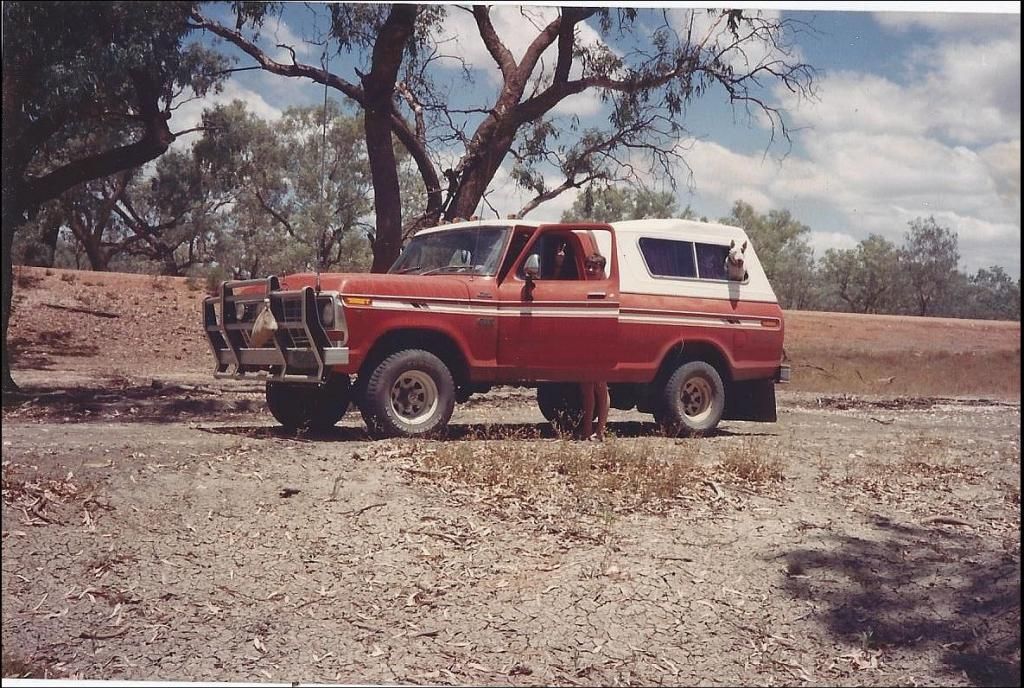 1st 4X4,This one was awesome, It went anywhere, The best of the bunch
This truck is still in Cairns, She is now abandon outside someone's house
full of rust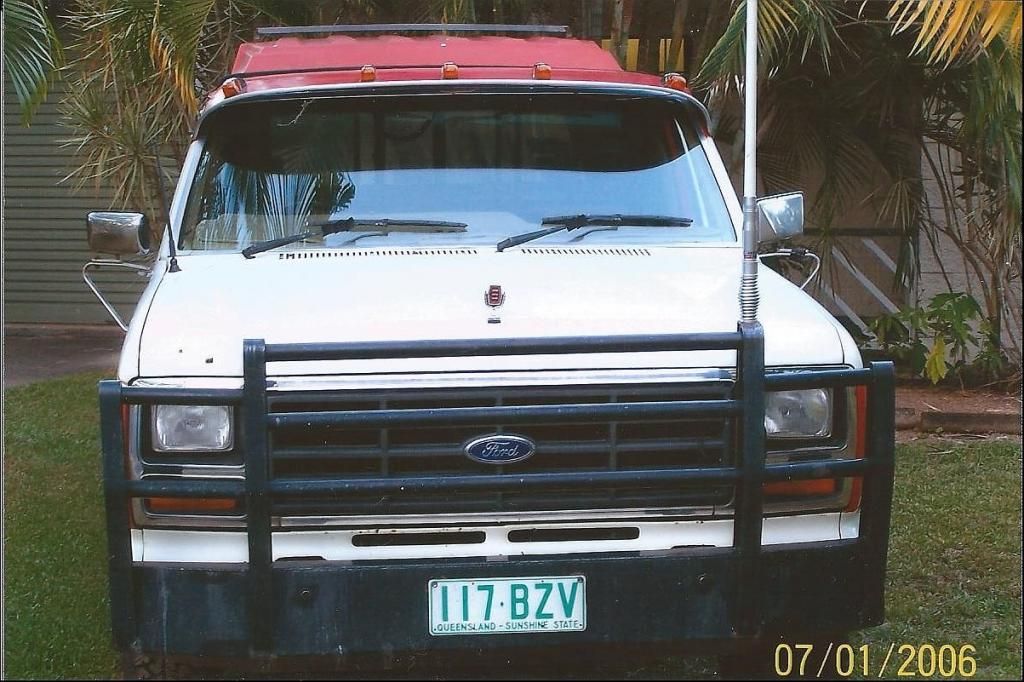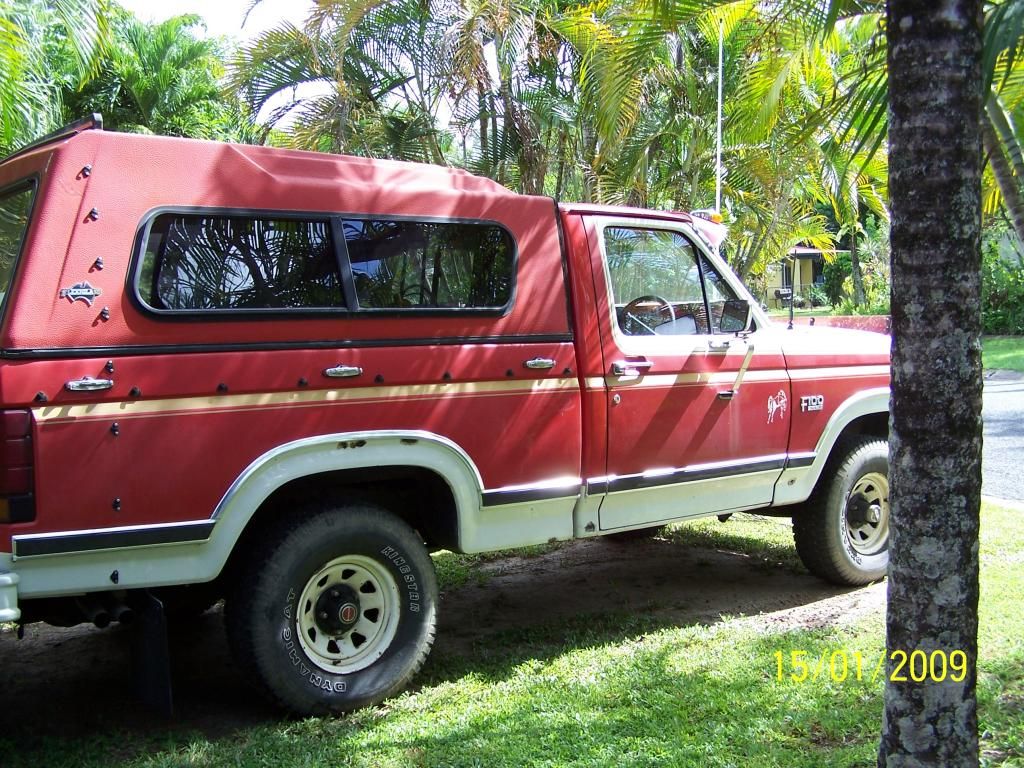 The 82 model was not my cup of tea, Wasn't built as sturdy as the older models, Fire wall rusted out not good truck all round, Sorry Ross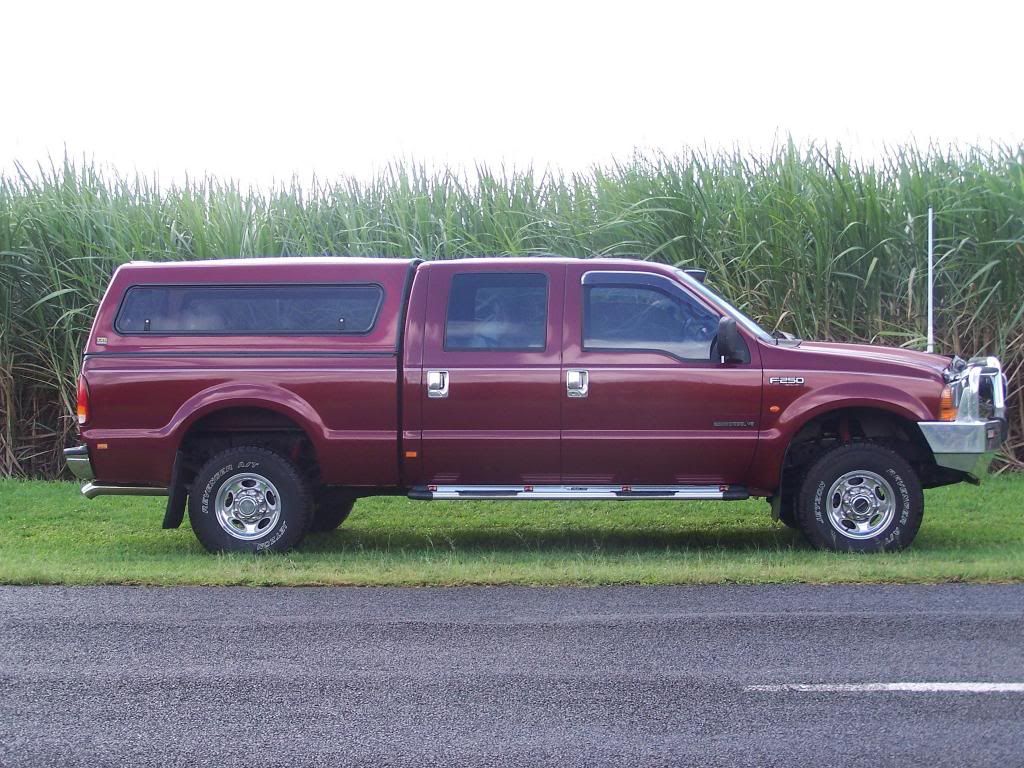 This is far the best,1st car I've owned with a back seat
Cheers,
Patchy
09-27-2014, 12:15 AM
09-28-2014, 07:06 PM
Nice photos. Cool XR Patchy! (250?)
I've only had 2 as well.
7.3 Super Cab, with ZF-6 SRW F350, after doing a little "circle work" in Mount St Helens national park.
Miss the truck greatly, took me all over the US/Canada/Mexico with no dramas.
Current truck (photo from Alaska), which is sitting in about 500 pieces at the moment going thru a RHD conversion. Its already done 20k miles touring around the US/Canada in my hands (61k miles total). I like it a lot, but don't love it like the 7.3.
The other one I've got which kinda counts here I suppose is this, which is still waiting patiently for me back in Oz:
Not a bad little bus, but clearly not an F-Truck. Useful for when going off-road and I'm worried I might break something though.
(the thing in the front!)
09-29-2014, 04:10 AM
10-01-2014, 05:36 AM
I've just got the one. Only ever had the one. Would love more but the BOSS says I am not allowed any more than one toy. Hmmm.
Yep, she is a work in progress. Ignore the mismatched wheels. Long story but she's going in for a jag front end swap and the front end in it currently is a mustang II, rear end is GM 10 bolt that is why the wheels are odd. Told you it was a long story!<br/>
10-01-2014, 04:18 PM
10-02-2014, 06:02 AM
She came with a 327 Chevy in her already and a t350 auto. 10 bolt GM diff and Cadillac seat. At least the thermatic fan is from a Ford, LOL! That is, a Falcon!
I'm keeping the Chevy in there at least until it dies on me or I come across a Ford donk in my travels. Had it for about 18 months now. Realistically, a few months yet before she is on the road. Cheers mate.
10-03-2014, 06:06 AM
10-03-2014, 07:15 AM
Join Date: Apr 2010
Location: Canberra Australia
Posts: 1,163
10-03-2014, 08:26 AM
10-03-2014, 09:06 PM
10-03-2014, 09:08 PM
10-04-2014, 02:17 AM
Join Date: Apr 2010
Location: Canberra Australia
Posts: 1,163
10-07-2014, 09:18 PM
Firewall was first thing I looked at when we bought Effii in 2005.
Only a very small amount of rust above the steering column reinforcement plate. Now fixed.
Our one and only, you've all seen her but here she is again:
Outside the Lions Den Hotel.
Part of the rebuild was to upgrade items that we found to be less than ideal.
Seats, now ZK Fairlane buckets, replaced the original bench seat. Would like an air ride but could not find one low enough.
Front suspension, now Tuff Country lift with Rancho RS9000 adjustable shocks.
Rear springs, now F350 also with Rancho RS9000 adjustable shocks, this is probably the best upgrade as you can change the shocks for loaded or unloaded and on a tray top makes a lot of difference.
Yes a 1970's or earlier would be nice as a toy.
10-08-2014, 10:57 PM
Join Date: Apr 2010
Location: Canberra Australia
Posts: 1,163