rough country 6" done!!!
02-27-2016, 10:33 PM
5 inch blocks?
So the rear springs are factory?
02-28-2016, 12:06 AM
Join Date: Feb 2016
Posts: 22
Originally Posted by
suzuki0702
pretty sure the lift blocks are 5" tall.. they are pretty massive. i didnt experience any axle wrap that i could feel, but the traction bars lock the rear end sway to zero. I pull a trailer every day jrburcell. i have my tool trailer that is a 7x14 dual axle thats around 6k. Then haul an mini excavator and skidsteer. Mini weighs in around 10k and skid is around 7k total weight, have no problems ever
Hey Suzuki0702,
I received my kit last night! Massive might be understating the blocks in this kit.
While they are very different than most, I do believe they might be the biggest I've seen. I think the design in these blocks help limit axle wrap. Having additional traction bars could only help!!
One end measures 5". I will be running these only for a short time as I have full intent on getting leaf packs to achieve the lift in the rear.
I am going to try and get this installed tomorrow.... I have done many lift kits and think this one will be pretty straight forward. Nothing compared to lifting my previous 06 F150.
I'll post a picture if I get it done!
Cheers
Rocohman,
Unless you opt for different springs, this kit will only add a larger block under the OEM springs. I am sure there are other companies that make them, but I have found Skyjacker to offer 4" and 6" full leaf packs for this truck. I ran the skyjackers on my 06 F150 and enjoyed them a lot.
03-19-2016, 10:38 PM
Join Date: Feb 2016
Posts: 22
Update,
I have been meaning to upload a picture of my F250 for some time. Finally got around to taking a picture. Thanks to the OP for posting up info on the RC lift. It ultimately lead to my decision to go with RC.
2012 Ford F250 6.2L 4x4
6" Rough Country with RCX Radius arms and Skyjacker 6" leaf springs.
So far I am happy with this set up!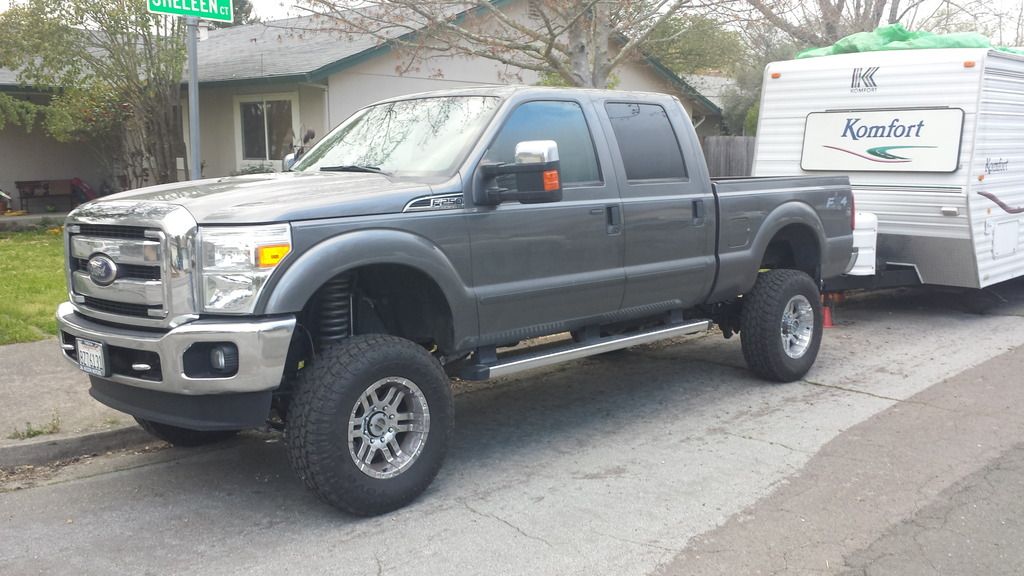 Thanks again!
Thread
Thread Starter
Forum
Replies
Last Post
1948 - 1956 F1, F100 & Larger F-Series Trucks
1973 - 1979 F-100 & Larger F-Series Trucks
1973 - 1979 F-100 & Larger F-Series Trucks