So I have commited to running the excursion tank. Almost looks like it wants to live here!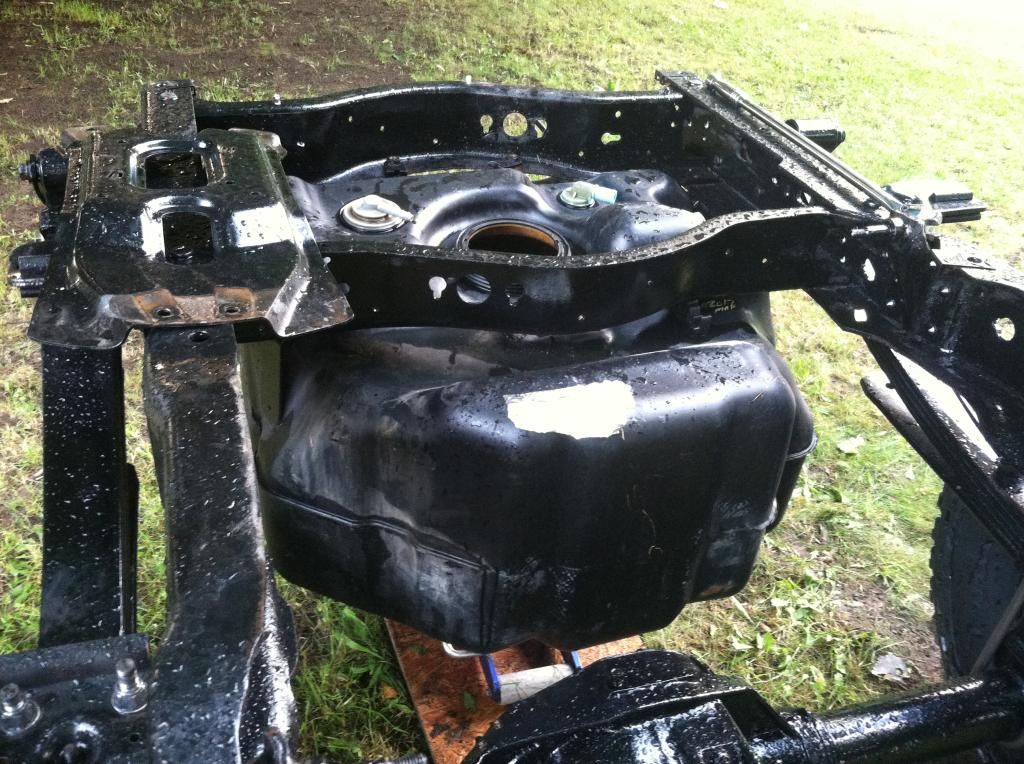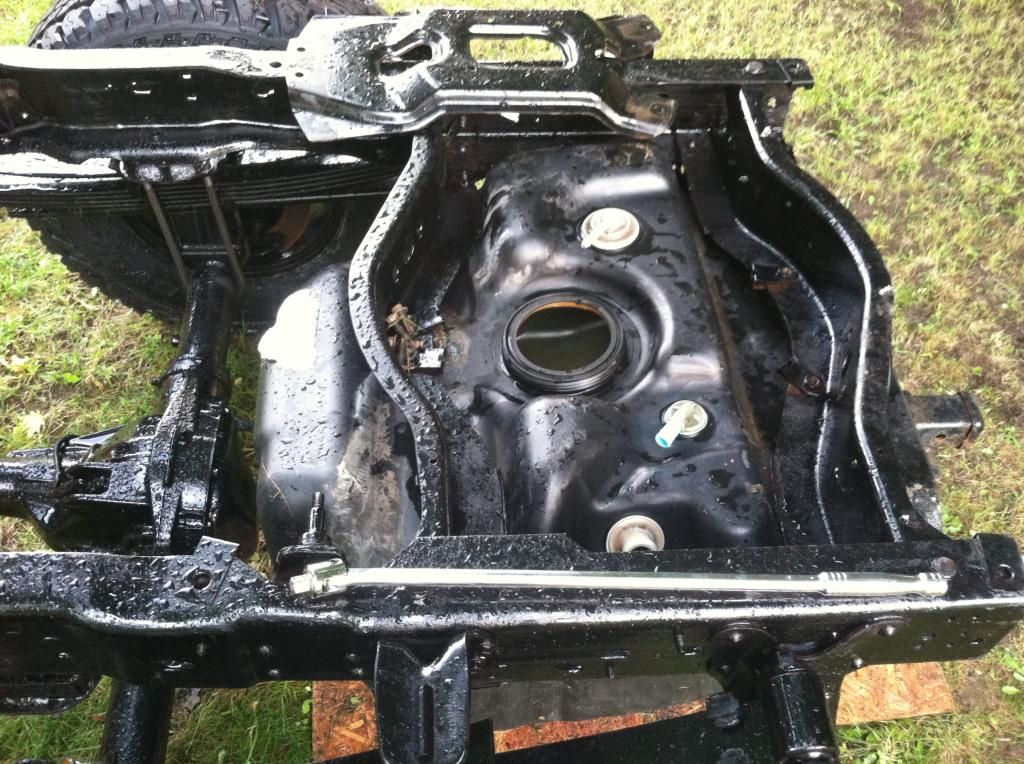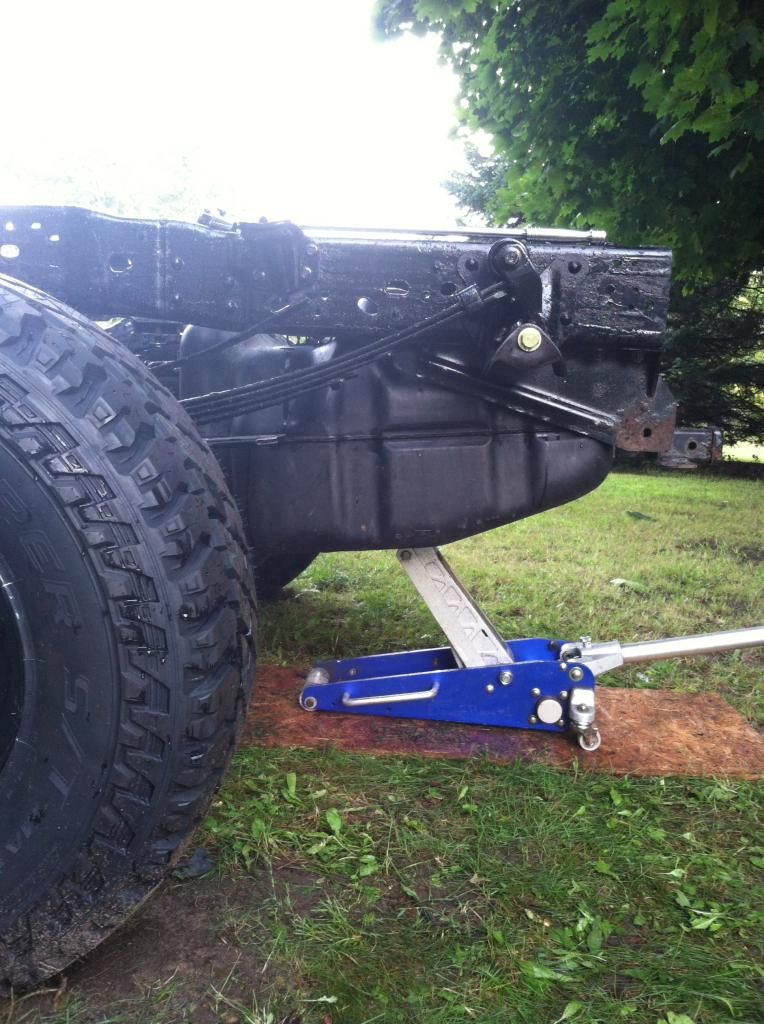 For the rear crossmember, I am just going to use a straigth C channel section tucked up right at the back of the frame. This will give the back of the tank clearance to slide up.
Now-front crossmember..I knwo guys are running Gooseneck hitch plates to tie the frame together, but then the bottom part of the C channel frame is unsupported. I could buy a flat hitch receiver for 100$, but it is 42" long, while the raised part of the frame directly over the axle is only 36" wide. Does the the holes drilled in it already to mount at the 36" width.
Or should I make my own center brace out of two C channels welded bakc to back to make an I beam?
Theryre no real room to make a C channel brace between wher eht ecurrent one is, and all the way up to the center part directly over the axle, as the frame is curved in this section.
I hope I made sense.
I appreciate any info and advice (i dont want to hear just run a midship tank though!)
Will be making a skid/bash plate for the tank too.