So, here is the build so far. Had the truck for 3 or 4 years now. The boy and I did some work to it last year, just a little body work like new rad support and fenders. Got a screaming deal on a running 93 E150 van. The plan is to swap drive train from van into truck. Since I have to deal with all the electronics and crap, I have been looking at possibly putting the complete wire harness out of the van in truck.
Today I have been working on the instrument cluster or panel.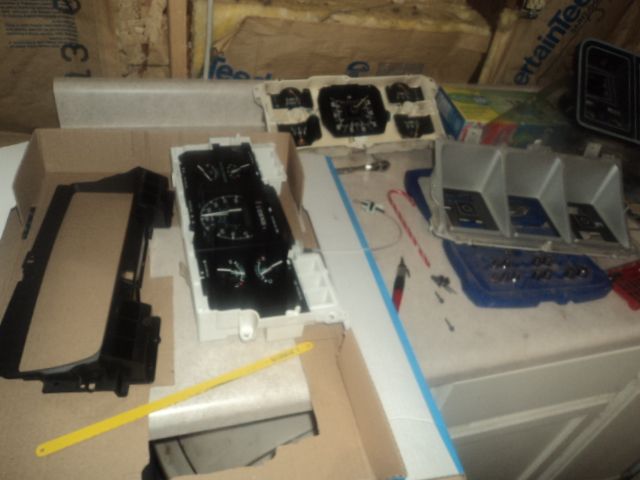 will clean up the front btacket alot and take another pic. Just wanted to see if it would work at all.
It is really cold around here and just starting project so we will see how it goes.