Done! Photos of just finished 1948 F-3 stake truck
01-13-2014, 06:21 PM
Done! Photos of just finished 1948 F-3 stake truck
---
Spent the last few months painting the frame and undercarriage, installing new wood for the stake bed, and then doing a thorough re-spray (primer, sealer, color and clear) at my friend's shop.

After working on this truck for many years, I can finally say that I'm done. Pretty much. At least until I find something else to improve.

So, I took some photos. I hope this post works, I'm not always that computer savvy.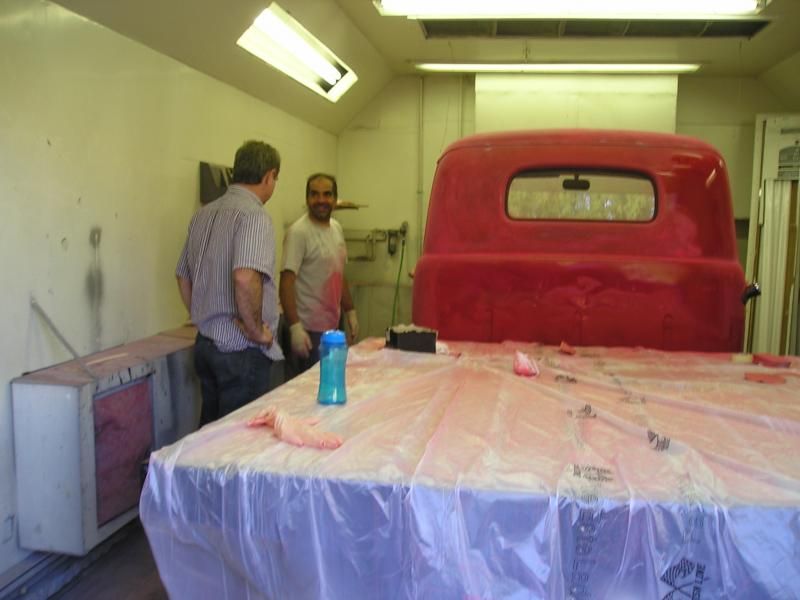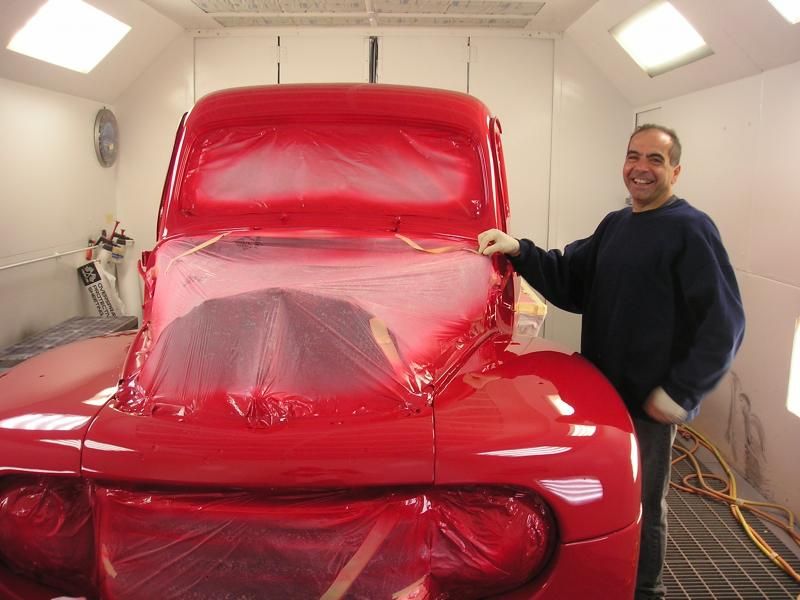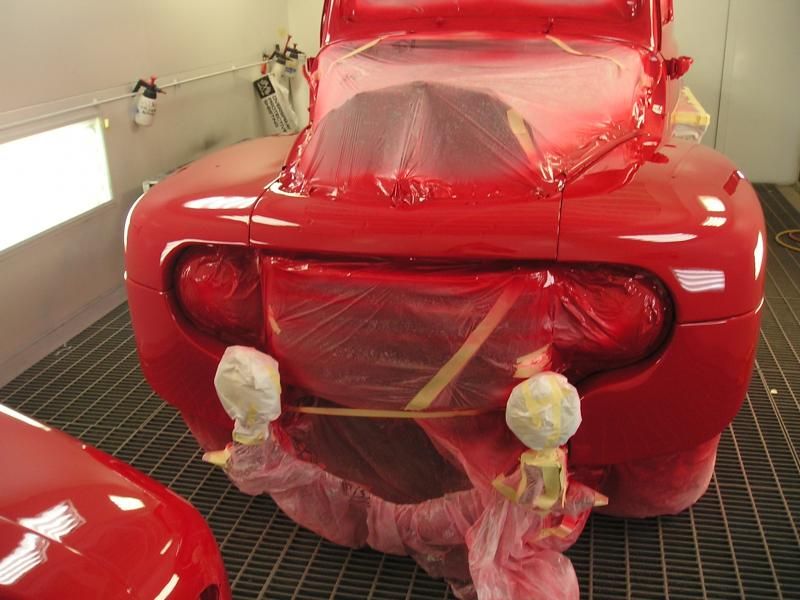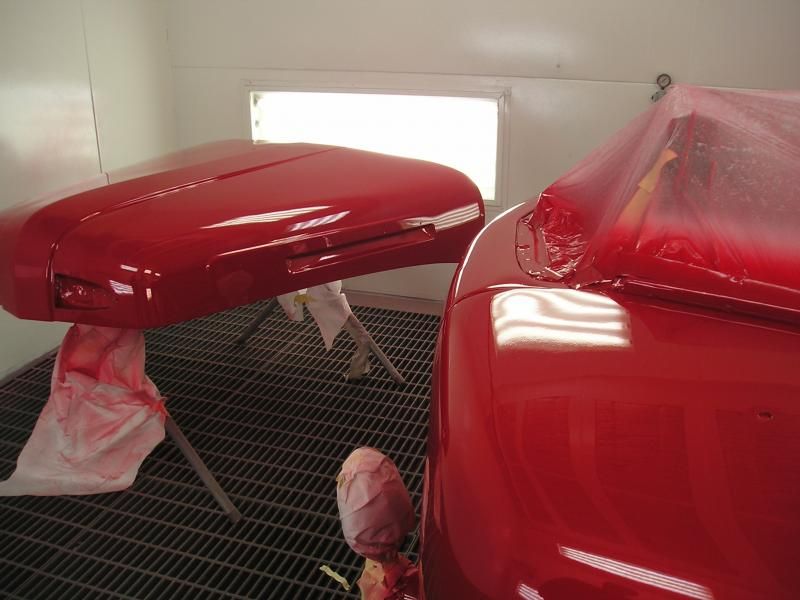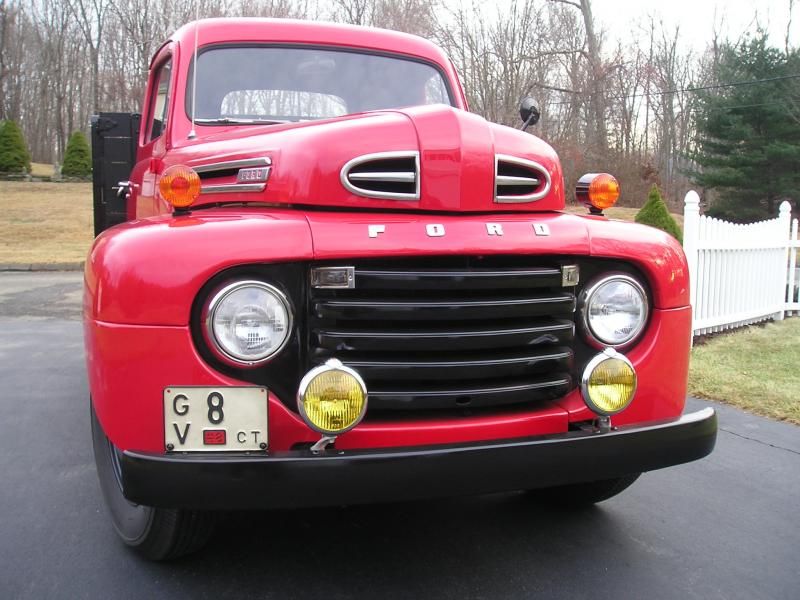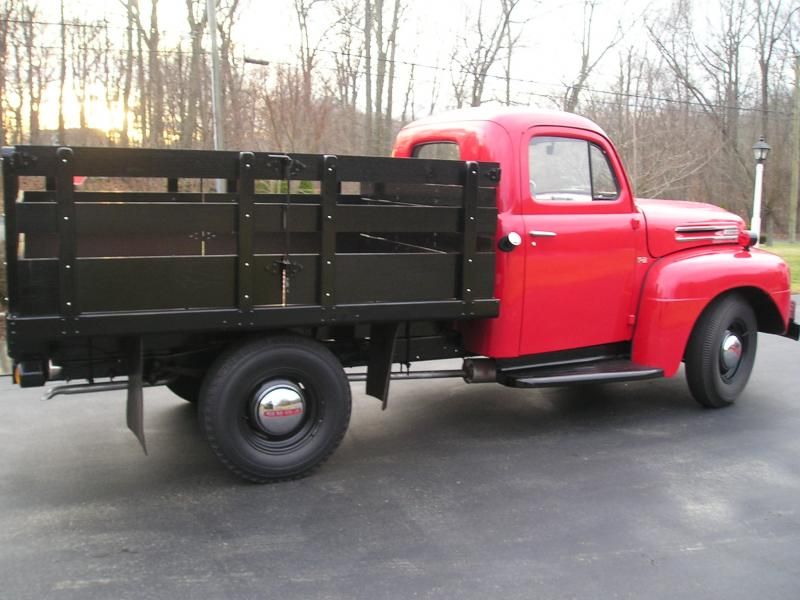 01-13-2014, 06:55 PM
Join Date: Apr 2005
Location: Harpswell Maine
Posts: 2,851
Very nice truck, congratulations!
I also have a friend with a downdraft booth, less than a mile from my house, it's great!
01-13-2014, 07:38 PM
Very nice, very nice! It is good to see nice stock rebuild. How long is your bed? It fits nicely on your truck. I see it is from a later Ford truck (like 1965-1976-ish).

I like your stake sides. They look like the original.

I like your vintage turn signals, too.

Well done!