Done! Photos of just finished 1948 F-3 stake truck
01-18-2014, 06:59 AM
OK, I added some more photos. Here goes: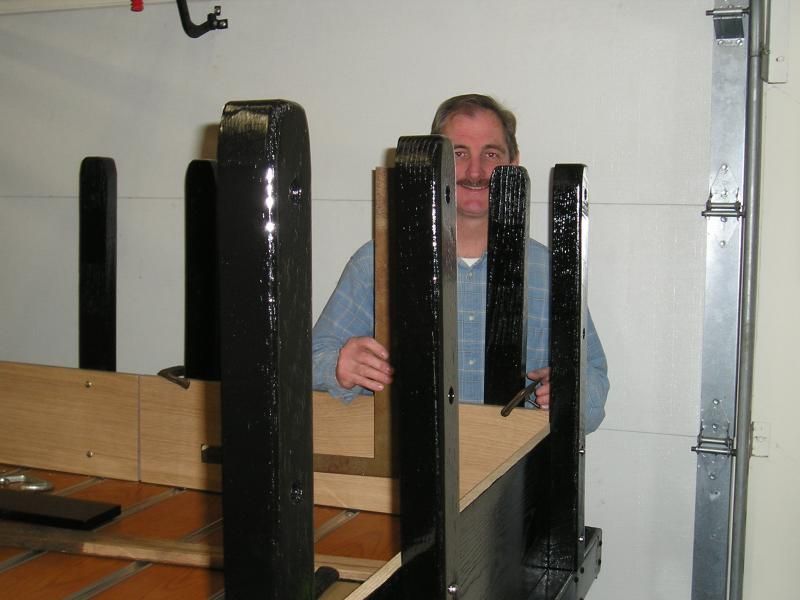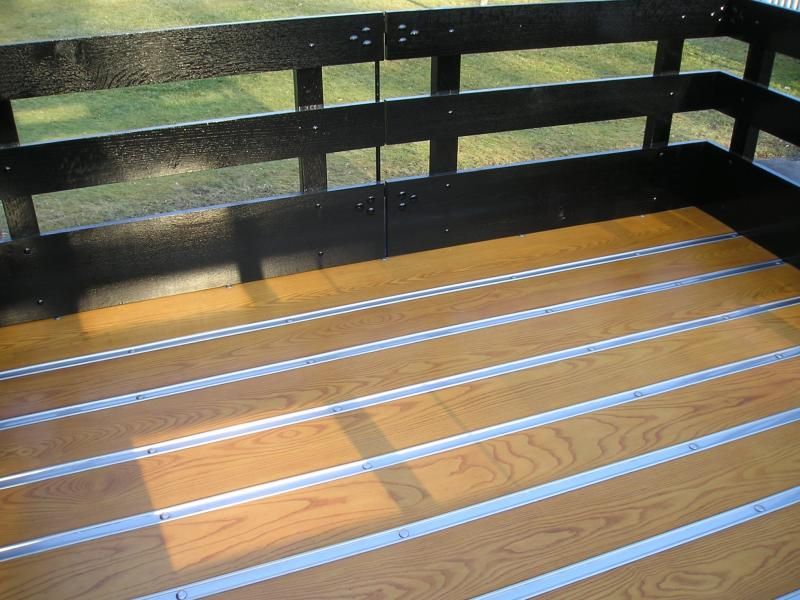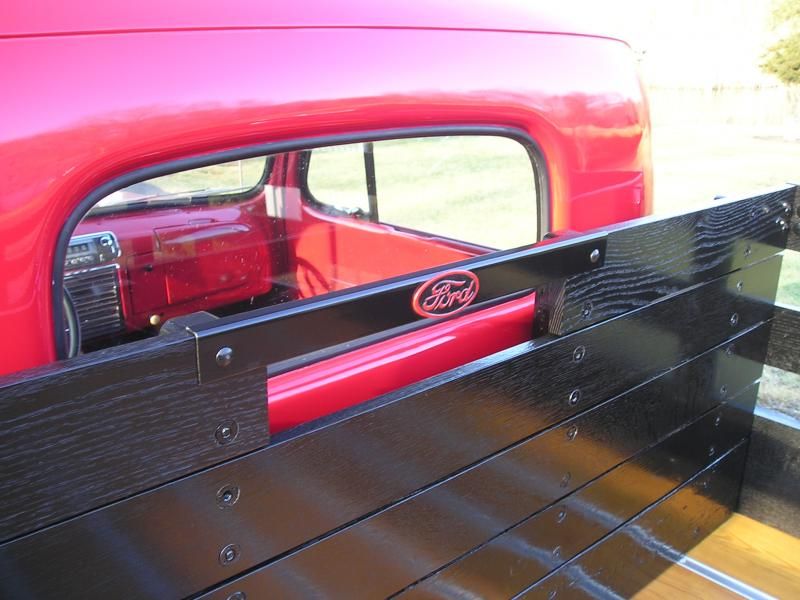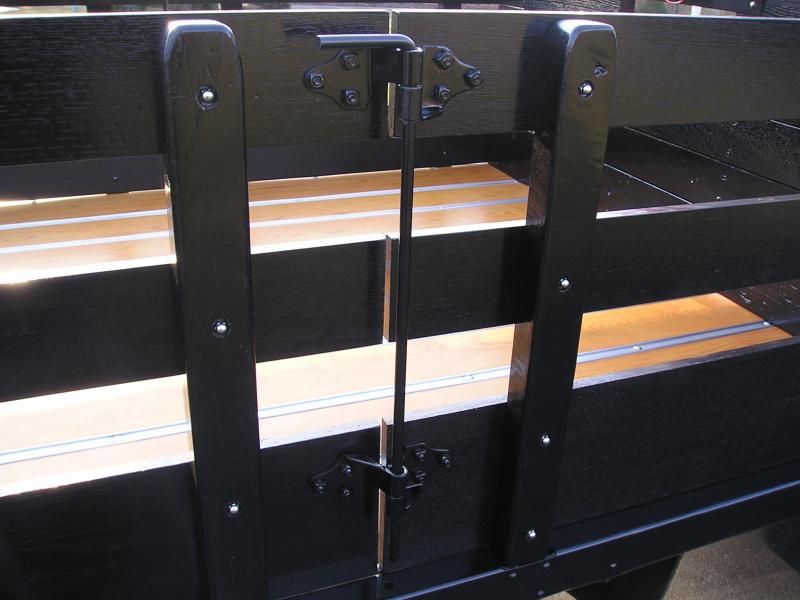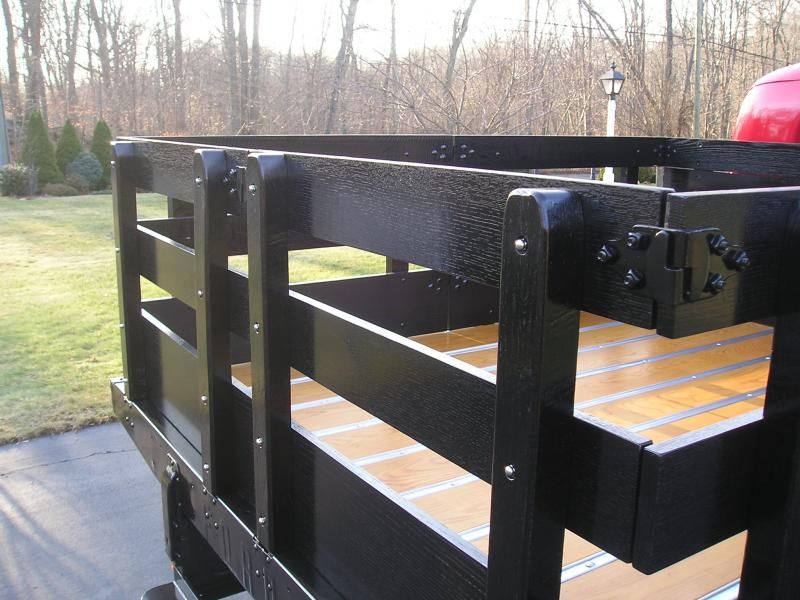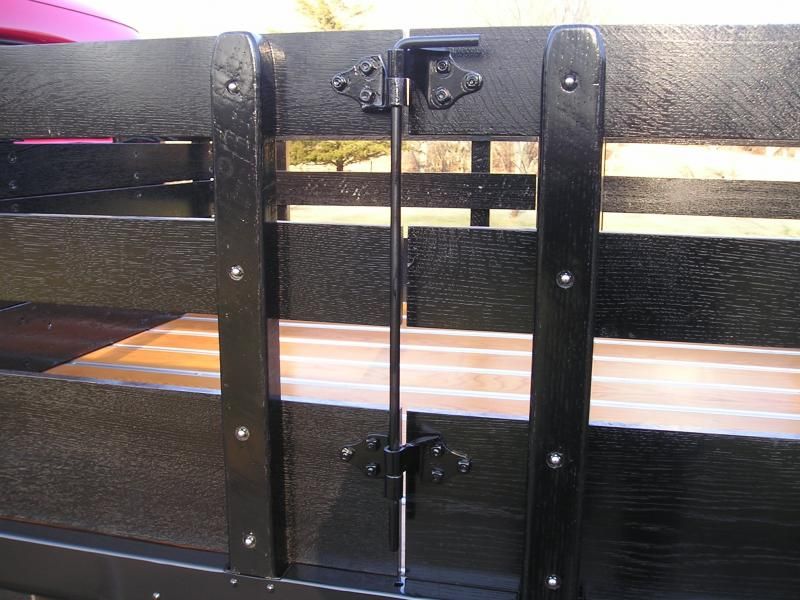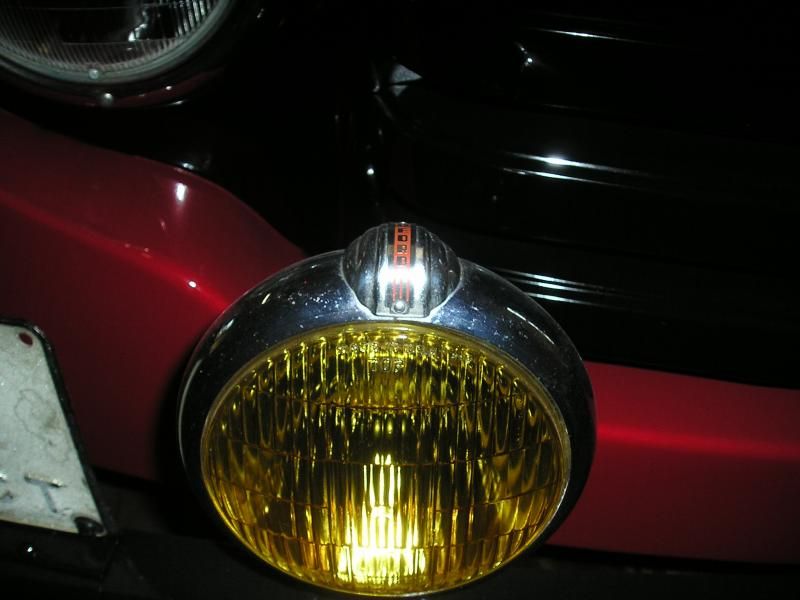 01-19-2014, 12:19 PM
Thank you for all your generous words. It means a lot coming from gentlemen who know and understand these things.
Couple interior photos that I forgot: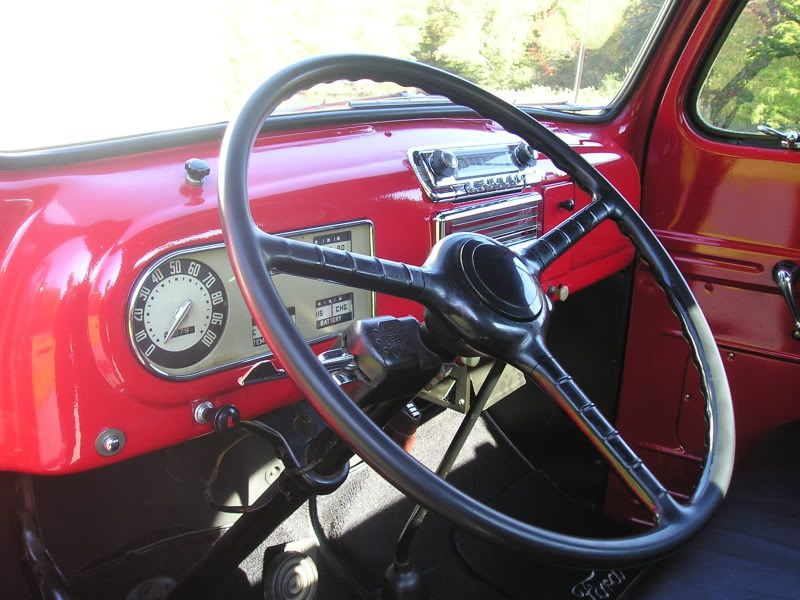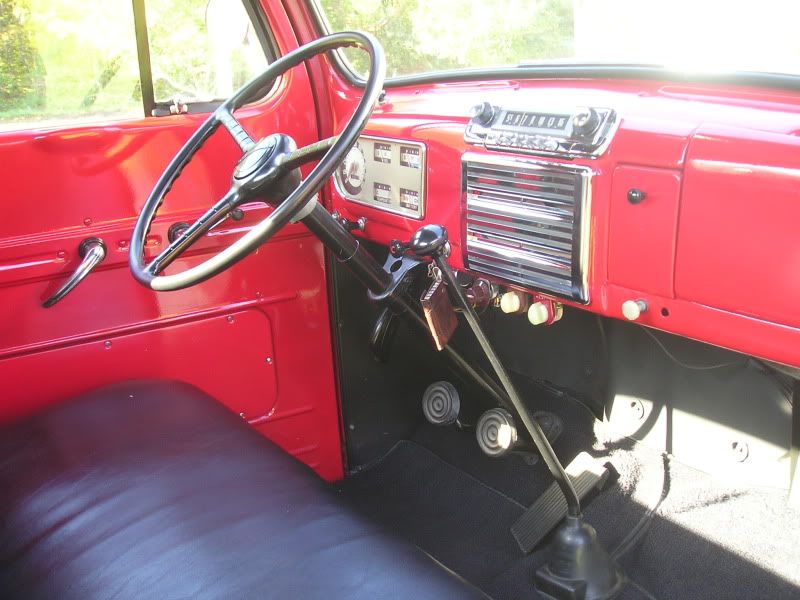 Originally Posted by Jolly Roger Joe
Beautiful job on the stakes. What wood is that bed? And where did you get the stake hardware?
The stake sides are all white oak.
The wood for the bed floor is Minnesota ash. I sanded it all smooth and finished it with six coats of nautical spar varnish. It took on a slightly amber hue.
The stake hardware...that's one thing I'm really satisfied about. There's a story behind it (there's always a story behind things, right?). About 35 years ago when I was a younger man I spotted a stake bed at a local junkyard. It had all the hardware I needed for this truck, and I wanted it bad. But the guy wouldn't sell me just the hardware. He wanted to sell the entire flatbed intact. Well, I just couldn't afford it. But I kept my eyes on it, and waited. A few years later a friend of mine was re-doing his stake truck (a 1968 Ford F-350). I told him he could get everything he needed at the junkyard. So he went over and bought it all. That was in about 1983. My friend eventually moved away, but later I learned that he had left that truck behind on some wooded property that belonged to his father. I tracked down his phone number and asked about it. He said the truck was probably still there and whatever I could pry off of it I could have. That was a couple years ago. When I found it there wasn't much left of anything else, but that hinge hardware is so heavy gauge, it was totally fine. All I had to do was sand blast and paint it.
I figure, sometimes it pays to be patient.
Originally Posted by Rojak
How about some running/driving video?
To be honest I don't have the equipment to take a video. My wife says I belong in a past time. But that's another story.
Originally Posted by blsd49
Is it stock under the hood as well?
Yes. It has the original inline 6 with a little over 70,000 miles. Runs absolutely perfect. I wish everything in my life ran as smooth as that flathead.