1949 F1 226 new pertronix, what gives?
09-05-2013, 10:39 PM
Finally got around to playing with the truck today.

So pertronix techs said that the unit requiers 5.2 volts to work, sounds like I am getting it when the truck is running but not during starting. Sounds like there is resistance to the black wire powering the unit.

I changed the black wire and ran it to the battery to test if my problem is resistance in the original black wire.

Hit the starter button and the CRANKING POWER was Back!!!

Plenty of power!! Now I need to play with the Dizzy/Timing to get it started!!

But I have one stupid question: On the starter relay, the little middle terminal (mine is marked with an S and instructions call it the starter relay power terminal) Does this terminal run constant power??? Or should it only run power when the key is on????

I tested it with my volt meter with the key in the off position and it had power. I this correct?????

Thanks
09-06-2013, 08:44 AM
So the lesson I'm taking away from this thread is that, once again, the basics are the solution: spark, fuel, wire connections. Crank speed may be more a function of connections and wire condition - presuming that the battery/generator are functioning.
09-06-2013, 08:57 AM
For those reading this in the future: A starter voltage test is the go-to procedure for finding this sort of problem.
I hope you enjoy driving it! Great to hear that you figured it out and thank you for sharing what you found. That's what helps to make this forum a great reference tool.
09-08-2013, 02:38 PM
Hi Guys and thanks for all your help!!!
I took Garbage Gold (my original 49 F1) out for a long cruz today. He ran like a champ the whole time. The old boy has the original 226 with 56,000 miles! Not sure if its true but for know he purrs like a kitten. Even had it on the free way at 55 mph with my 3.7 gears he did fine.
Man what a difference in how it runs now that he has an original carb and oil bath cleaner, new plugs and timed. Starts like a champ! My plans is just to drive it till the wheels fall off. NO modifications planned, not need I love the original drive.
So that this post is can better help a members that may find themselves facing the same problem as I did I want to mention of few details of how all this started.
I purchased the truck about 6 months ago. PO had fitted some type of Marine carb on it. The truck did fire and run but was getting about 5 miles to the gallon and smoked like a train(black smoke). I drove it like this for a couple of weeks till the exhaust manifold cracked on me. Since the trcuk was down for a while I was able to located an exhaust manifold, carb, and had fuel pump rebuilt, and installed the pertronix unit.
Now even though the truck ran poorly with the previous set up it always cranked over with plenty of power. After we installed the pertronix unit it lost about 50% of its cranking power! Turned over as if the battery was dying, it ran fine once the truck was on. We were 100% sure it was installed properly! What we found was that the truck was cranking over poorly because the pertronix chip was not getting the 5.2 volts of current that it needed. So we wired it to a better ignition hot wire and made sure that it was properly grounded. Actually I also purchase a new ground cable from MAC, super glad I did because its made a huge difference. GOOD Ground is a must!! For the pertronix unit to work!
We timed it with a light GUN that Ilya let me borrow (thanks Brother!!). And the Cruz is on!! He is a 25 footer but man he completes me!
Again thanks for every ones help!!!!!!!!!!!
Pic I took of him today!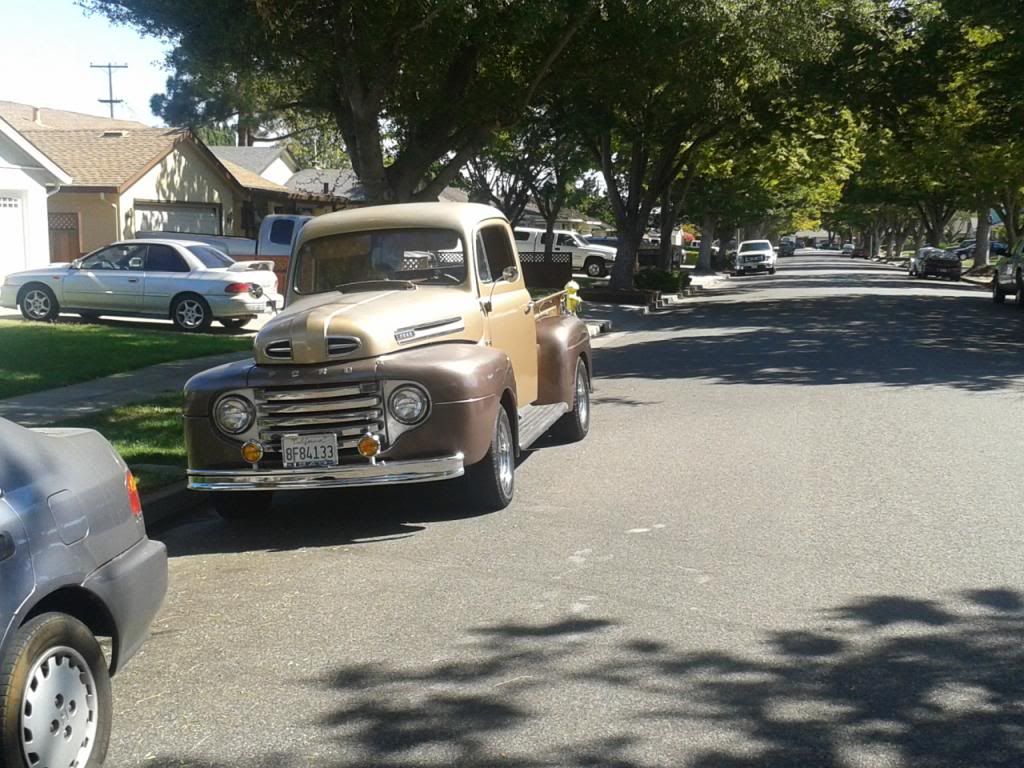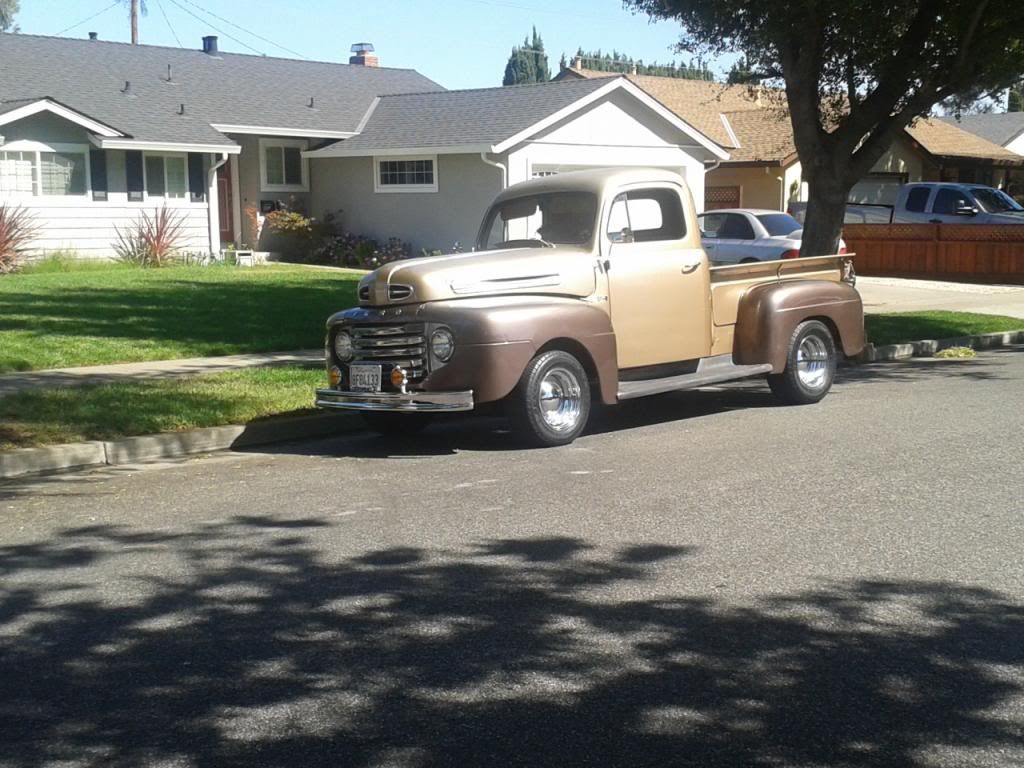 09-08-2013, 03:16 PM
Thread
Thread Starter
Forum
Replies
Last Post
Ford Truck Parts for Sale
1973 - 1979 F-100 & Larger F-Series Trucks
1967 - 1972 F-100 & Larger F-Series Trucks
Ford Inline Six, 200, 250, 4.9L / 300
1967 - 1972 F-100 & Larger F-Series Trucks