1949 Ford F1 226 Carb Gas Line Questions
08-07-2013, 09:50 PM
NOOOOOOOOOOOOOO!!!!!
---
Well here we go!
So I finally got around to removing the manifolds from the 226.
My new item to tackle is to try and get this broken bolt out of my block.
Obviously at some point a previous owner over torqued and snapped it off inside of the block!!
Hmmm not sure what to do
Any ideas??
Thinking of just towing the old man to a machine shop and letting them deal with it.
Also any advise on how to best clean of the intake manifold?? Sandblast and Powder Coat??
Thanks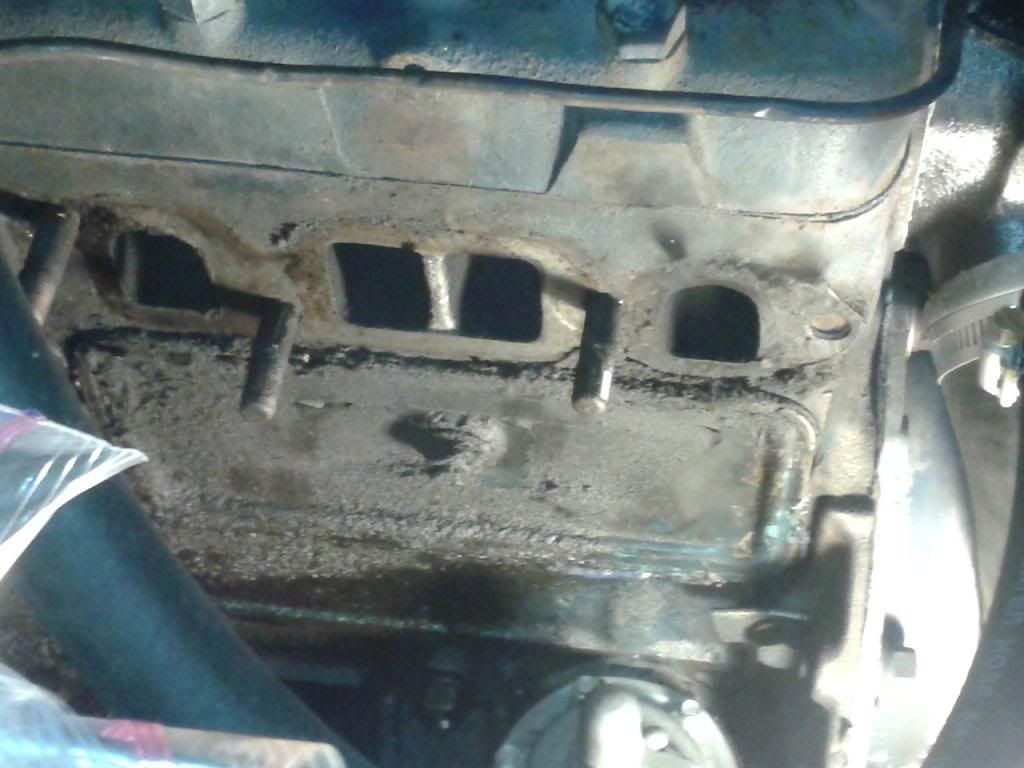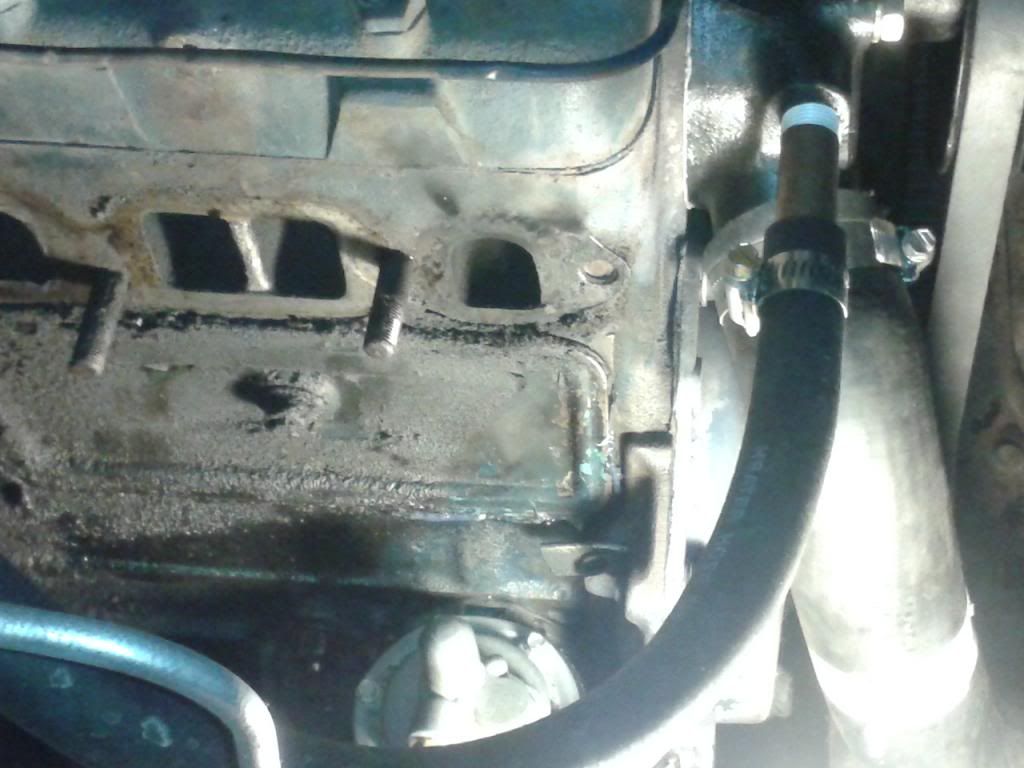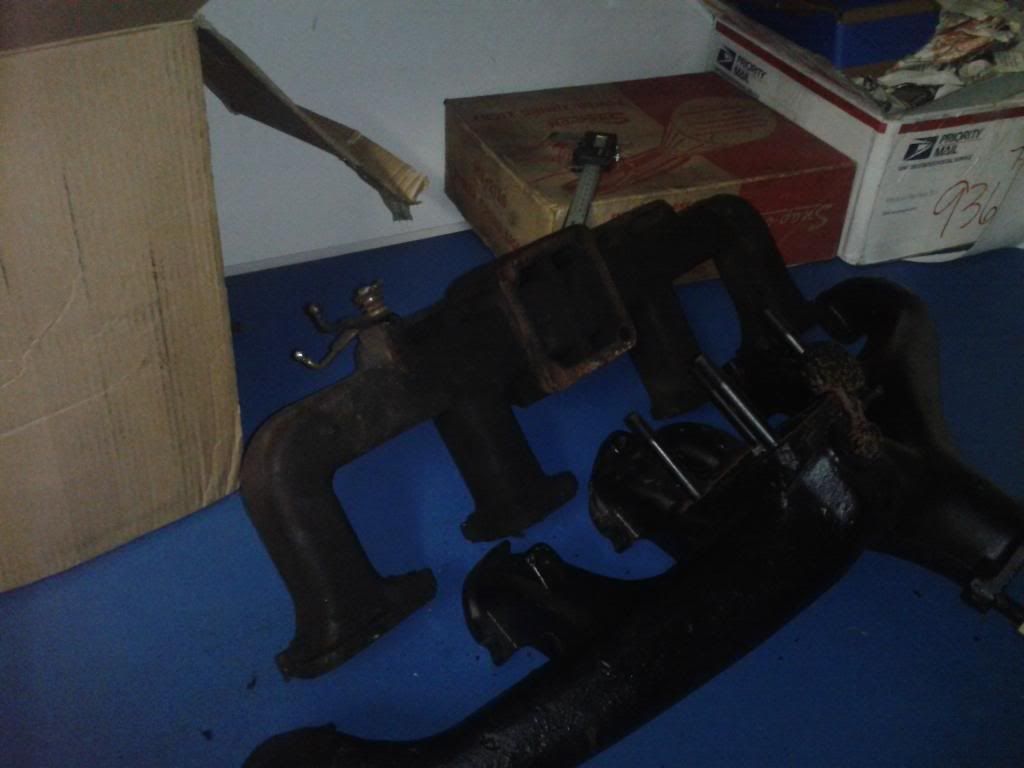 08-07-2013, 10:59 PM
Drill a small pilot hole all the way through the center of the bolt. Than with a left hand drill bit almost as big as the bolt drill into the small pilot hole. The heat and torque of the left hand bit will almost always back them out.
Welding to it is the easiest way if ya can do it without welding to the block.
08-07-2013, 11:10 PM
I have had pretty good results doing the welding a nut to the broken bolt/stud and getting them out. of course they were all on blocks out of the vehicle and on the ground where you can turn the engine so the offending bolt is pointing up. laying a large washer on the block with a nut on top, welding down into the broken bolt hole and build up the weld to the top of the nut. That usually creates alot of heat so hopefully that will have helped break the bolt loose. of course doing that with the engine in the truck creates a new set of challenges.

btw did you find an exhaust manifold for your truck?

Later
Josh
Thread
Thread Starter
Forum
Replies
Last Post
1948 - 1956 F1, F100 & Larger F-Series Trucks
1973 - 1979 F-100 & Larger F-Series Trucks
1973 - 1979 F-100 & Larger F-Series Trucks
1973 - 1979 F-100 & Larger F-Series Trucks
1948 - 1956 F1, F100 & Larger F-Series Trucks