looking at an 87 f150
10-24-2013, 06:26 PM
Not yet. I told her earlier this week to charge the battery when he has a chance.

my uncle thinks there's an electrical problem because sometimes when u turn the key nothing happens, the owner says u have to turn it to ON and listen for thr fuel pump. If nothing u have to turn off and on until you do, then crank it

Not sure if thats common on these or just a bad part?

that one does look nice!!!! I wish this one was a long bed too
10-24-2013, 07:19 PM
Originally Posted by
ufvj217
Not yet. I told her earlier this week to charge the battery when he has a chance.

my uncle thinks there's an electrical problem because sometimes when u turn the key nothing happens, the owner says u have to turn it to ON and listen for thr fuel pump. If nothing u have to turn off and on until you do, then crank it

Not sure if thats common on these or just a bad part?

that one does look nice!!!! I wish this one was a long bed too
I have never heard of having to listen for the fuel pump to come on, but these old Fords are common to have problems with the gas gauges and the pumps in the fuel tanks. All 3 of my brick noses did not have working gas gauges. It is very common.
It is usually a good idea to replace the pumps in the gas tanks in these old trucks as they usually have minor elctrical problems. It is a very simle procedure. Drain the gas tanks, drop them, replace the pumps, re-install them, and refill them. It can be done in a few hours or hired done at a reasonable cost. Which way you go is up to you and depends on your DIY skills.
10-24-2013, 08:17 PM
yea i could handle that. is it easier to do that or to pull the bed and just access em that way?

this weekend i hope to talk to him about it and give it another test drive. i drove it once but just pretty quick. hes a mechanic, but im going to have a different buddy look at it that can give me his opinion on it rather than the mechanic friend since its his truck lol.

the 33s on it have plenty of tread left, but they look like they may need replaced in the future due to dry rotting. its a shame, nice tires, even a full size spare under the truck too.
10-25-2013, 05:45 AM
Ford Truck
---
Originally Posted by
ufvj217
Not yet. I told her earlier this week to charge the battery when he has a chance.

my uncle thinks there's an electrical problem because sometimes when u turn the key nothing happens, the owner says u have to turn it to ON and listen for thr fuel pump. If nothing u have to turn off and on until you do, then crank it

Not sure if thats common on these or just a bad part?

that one does look nice!!!! I wish this one was a long bed too
Hi, I had a 1994 F150 before my 58 and they do give a bit of issues with the gas pumps and the sending units because it happen to mine and I had to replace both BUT not a Big Deal pretty easy fix. Hope your inspection turns out ok I really like the look of that style Truck. Long bed is nice but SHORT bed is really nice too... Hope it works out !!!
10-25-2013, 12:35 PM
Join Date: Oct 2013
Location: Galesburg, ND
Posts: 35
That's a pretty sharp looking truck. A bit odd that you have to listen for the fuel pump though, don't think I've heard of anything like that before.

Otherwise, something in that good of condition easily goes for 2500 - 4000 up here in North Dakota. There's snow on the ground for up to 6 months during our winters, so 4x4 trucks have higher value, especially Fords.
10-26-2013, 08:14 PM
So I'm considering this truck. Its a little more rough but its cheaper, owned by a friend that I trust what he tells me about it more than the 87 short box guy, and its a long box and I like the front end better.
Its an 84, 5.0 auto. Air is there but doesnt work which isnt a big deal. Needs some floor pan attention as well as 2 small corners on the cab need replaced. Frame is good. Bed has a dent that could probably be pulled (you can see it in the passenger side pic)
He had the carb rebuilt and refinished. New rear tank and electric fuel pump. The front tank is disconnected. New fuel lines. Flushed tranny and the radiator and as well as all the hoses and cooling system. She fires up and runs just needs some tlc and tires. 2wd (id rather have 2wd I dont need 4x4)
He did say really the only issue is some rod that goes from the carb to the tranny or something along those lines, that sticks sometimes when ur driving. He said when it sticks after hitting the gas, when you let off the gas, the rod sometimes gets stuck and the idle stays high. He tried greasing it but it didn't work. Anyone know anything about this?
Could probably get it for 1000 maybe 800ish.
He has a full interior for it that he got from a junkyard since it didnít come with a headliner or anything from ford. Hes an upholstery guy so he hooks me up on the carpet seats etc.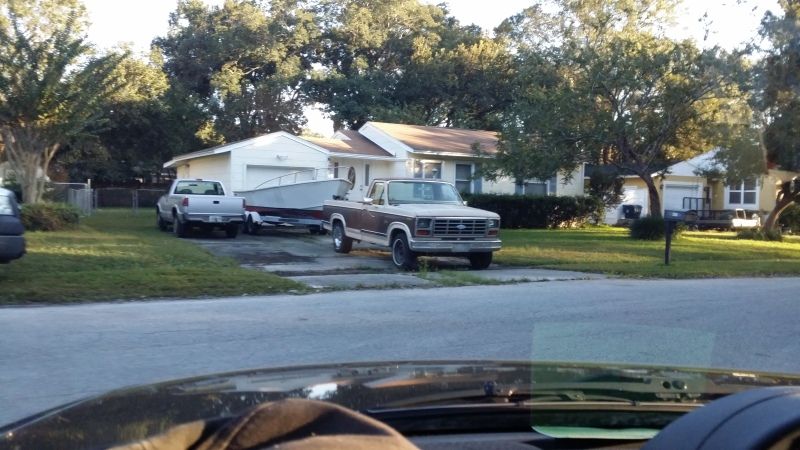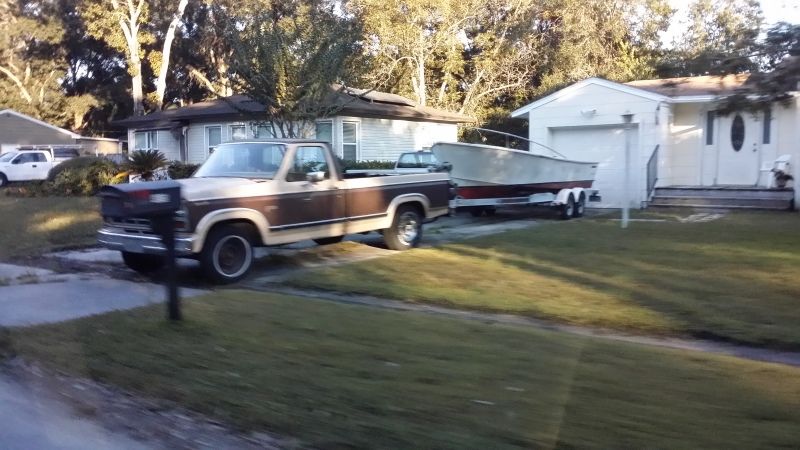 10-13-2015, 12:05 PM
old thread, but this truck (not the one above this, but the one in the first post, the 87) is still available, its been sitting, and he will take 1000 for it. im considering getting it and cleaning it up. always wanted an old f150 single cab short bed. i'd like to put the 92-96 front end on it eventually though (i know it can be done but you have to change a good deal of front end parts to get everything to work) because i like that front better, but the 87 front end isn't TOO bad, it would work for now. i will update if i do buy it!!
12-02-2015, 06:25 PM
i took some more pics today of this. been trying to get the owner to make time to drain the gas since it's been sitting, so we can get it started and i think im gonna just get it already. overall the body is super clean, i dont see any dents or anything except the lower right part of the tail gate is sort of bent.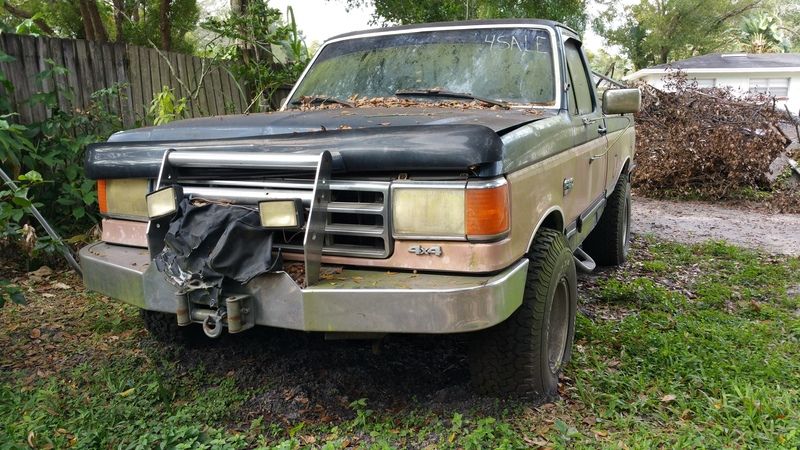 [/URL]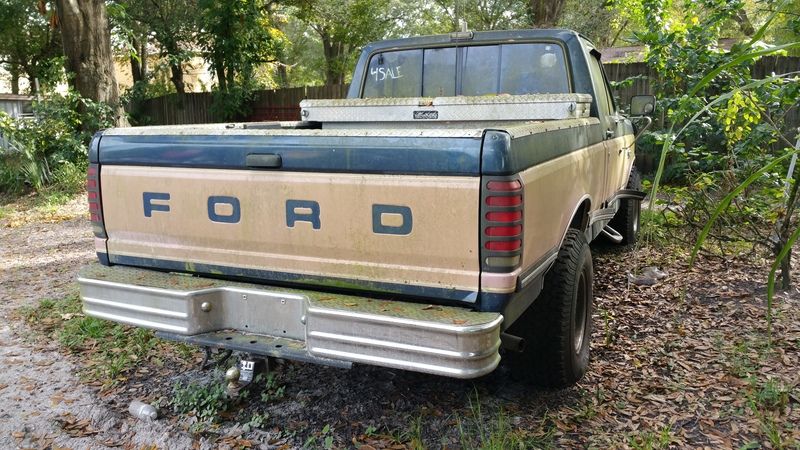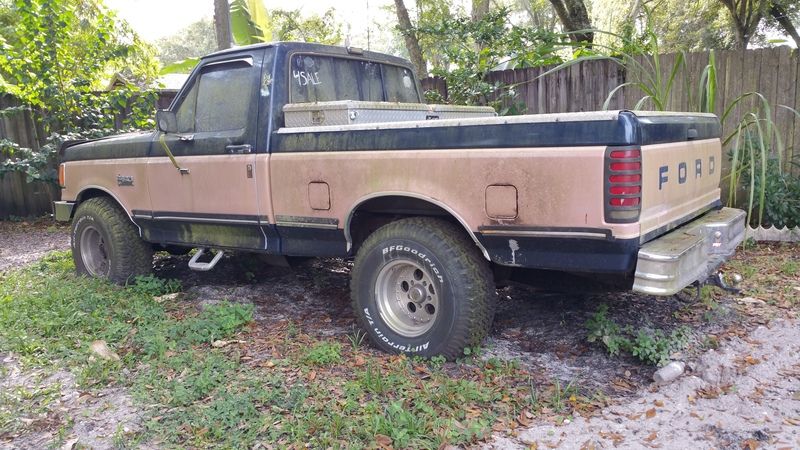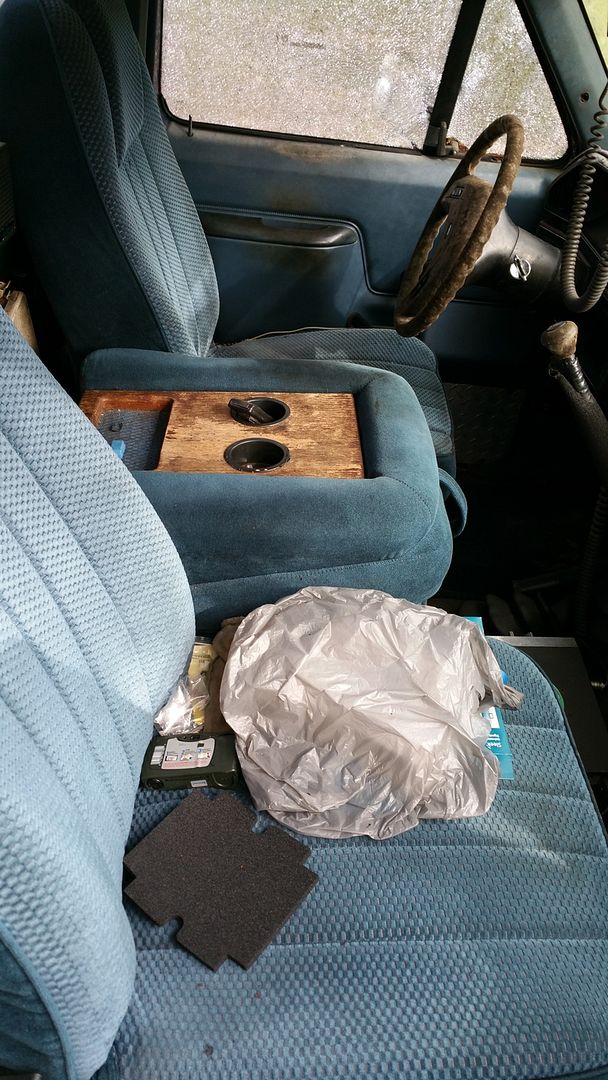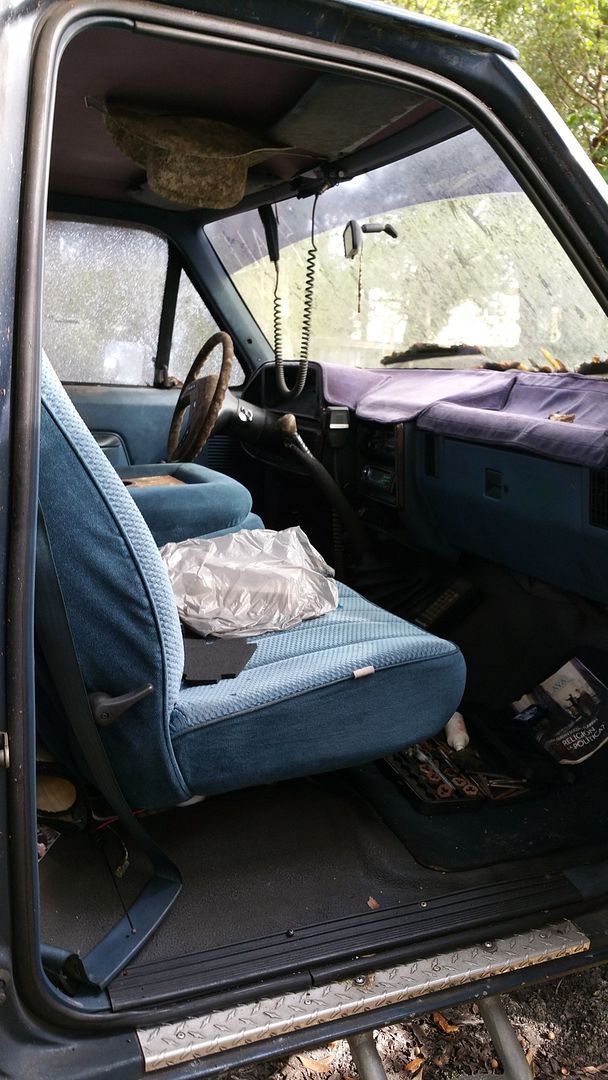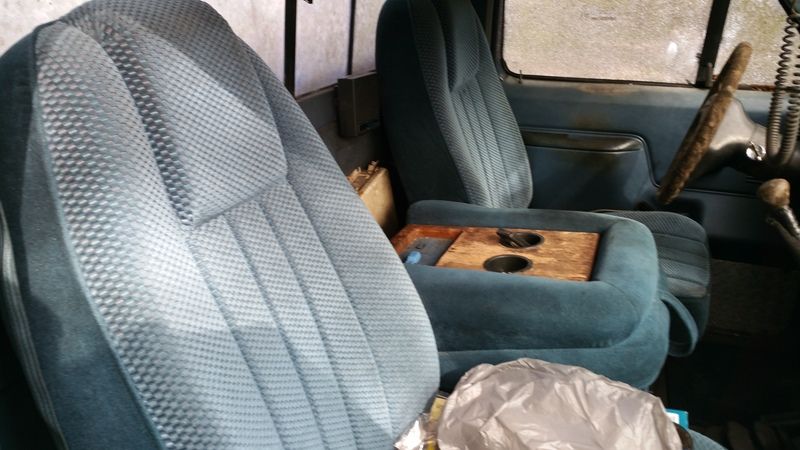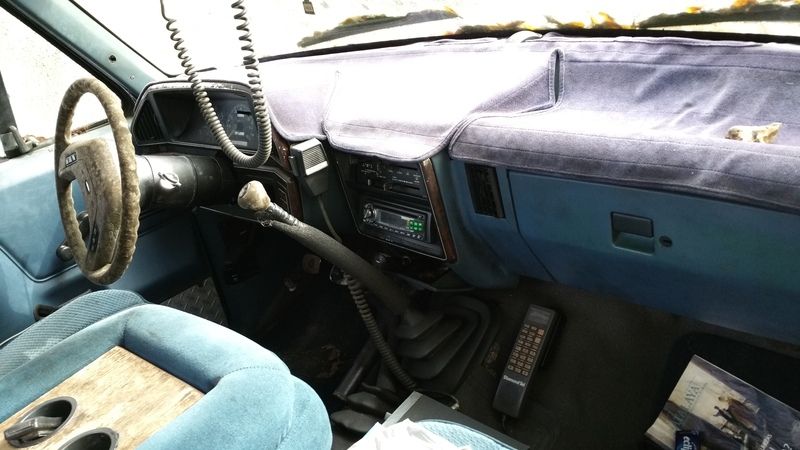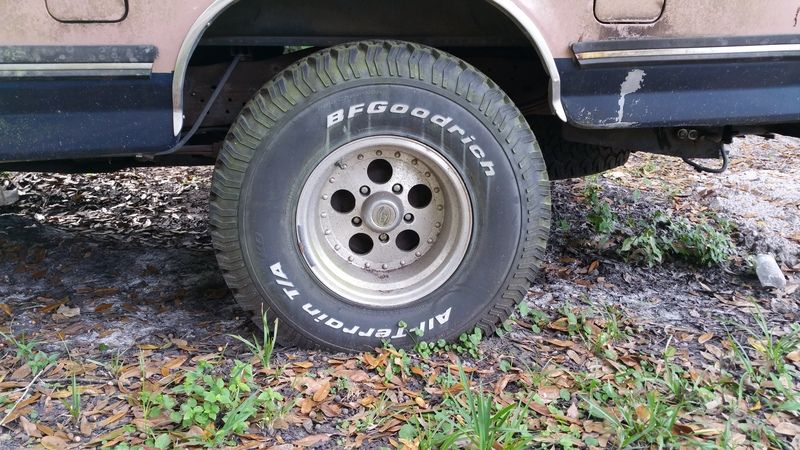 12-05-2015, 05:45 PM
So I'm getting the truck for 800! Cant wait. First thing I'm gonna do is give it a very thorough cleaning inside and out, and remove those front auxiliary lights and the bug guard and those plastic tail light covers.
12-10-2015, 08:07 PM
Well i got it today, first thing im gonna do is give it a GOOD cleaning. I can't do much as i had neck surgery 3 weeks ago but i can carefully wash it and vacuum the interior etc. More pics to come as i clean it!
towing home the f150 with my f350. keepin it ford!
it was right around the block, the door is open because it's musty inside from sitting and the drivers window is shattered from a BB hitting it (tint held it together) so it can't roll down, my uncle was steering the truck and needed airflow lol