I converted my 89 Ford van to MAF injection a few years back. This required me to get creative in coming up with ducting from the air filter to the throttle body. Three years on since the swap my home-brewed intake is starting to fall apart.
There was a one year only factory air intake setup that will work perfectly with what I m trying to do. It is the 1996 Ford van air intake assembly that was installed on California emissions package vans with MAF fuel injection. Not all 96 Ford vans had MAF injection. This is a hard assembly to come by.
If anyone out there has what I am looking for and is willing to sell it, PLEASE let me know! My intake tract leaks and is causing my motor to run bad since unmetered air is getting in behind the MAF sensor.
I need everything in this diagram, preferably for a 5.8:
With the square air filter box removed the system looks like this: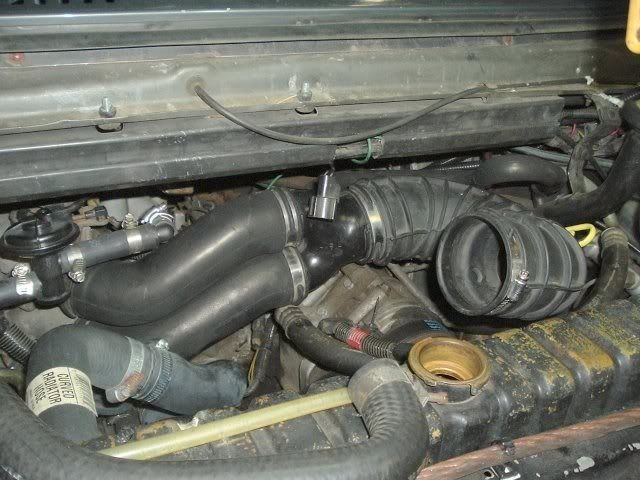 I NEED this system because I have to use the two barrel throttle body with the single barrel MAF sensor.
HELP!