Aussie back on the forum with a new truck :) Pics
02-11-2013, 06:09 AM
Aussie back on the forum with a new truck :) Pics
---
Hey guys, i used to be on here years ago with a 1991 F150 which i sold.
Couple of days ago i got my hands on a 79 4x4 with a 4-5" lift
Its got 31" tyres at the moment
but should have 33 or 35 on there soon, my mechanic keeps telling 35s put too much strain on the steering components ?
All the shocks on it are way too short and topped out. Having a bit of trouble finding suitable shocks because of the lift in australia.
if anyone knows part number which would suit, i'll buy a set from the US.
workshops over here want to charge me $950 just to change the shocks :S
I've been scouring this forum and the web but having trouble making sense of all the different info.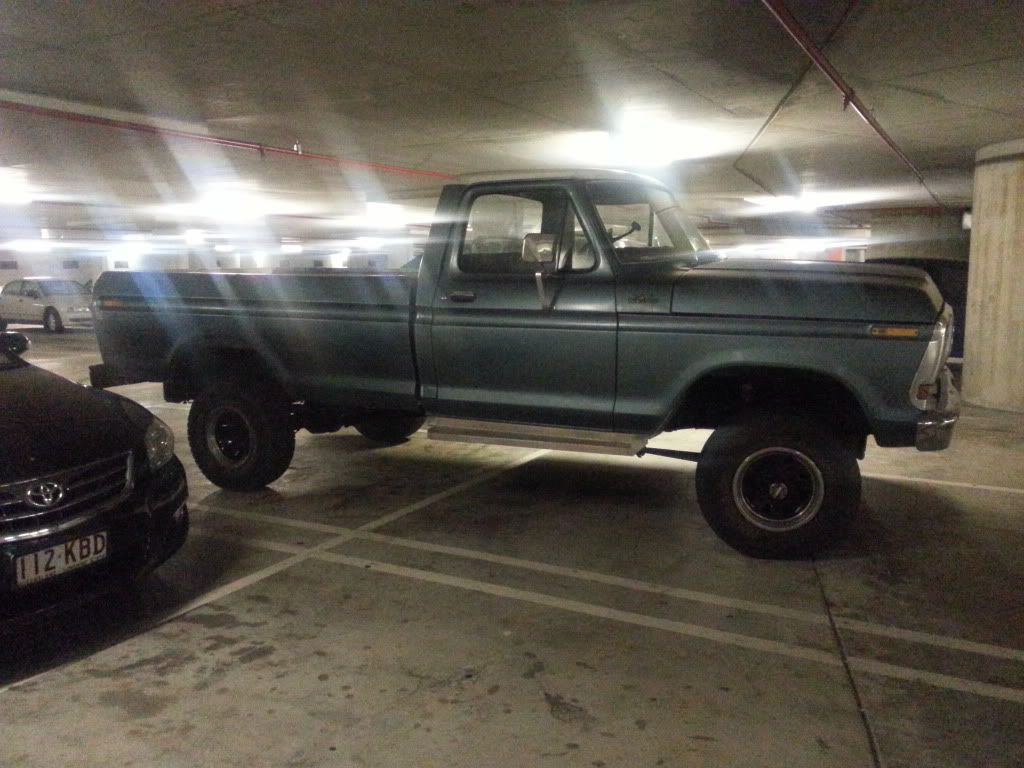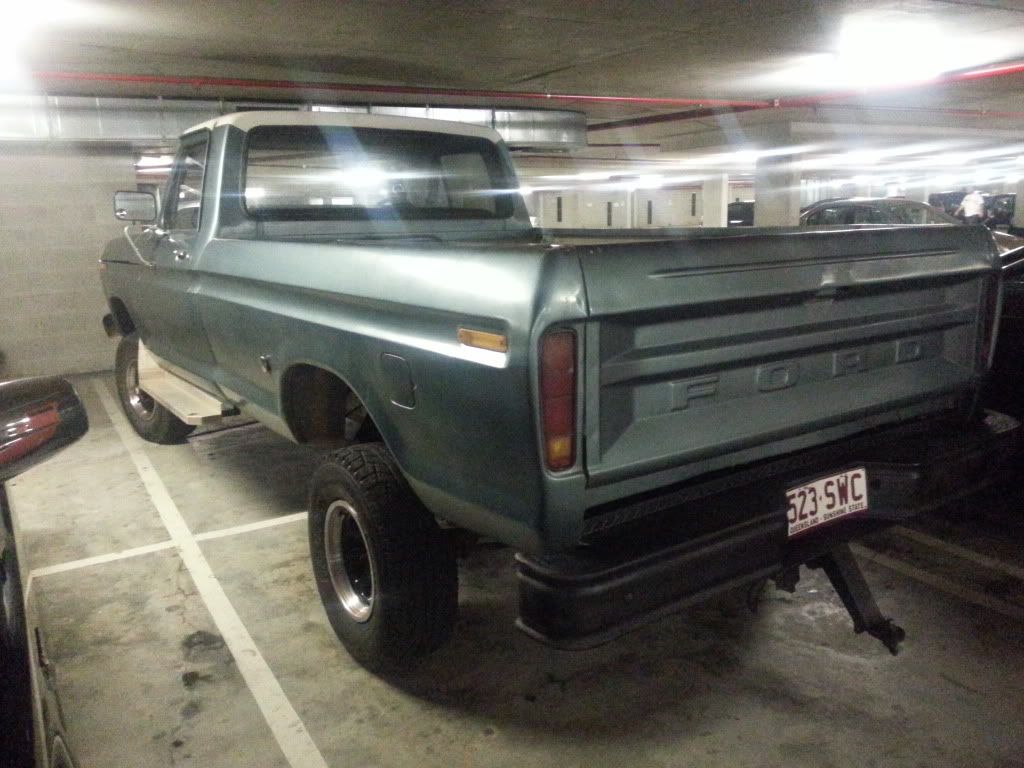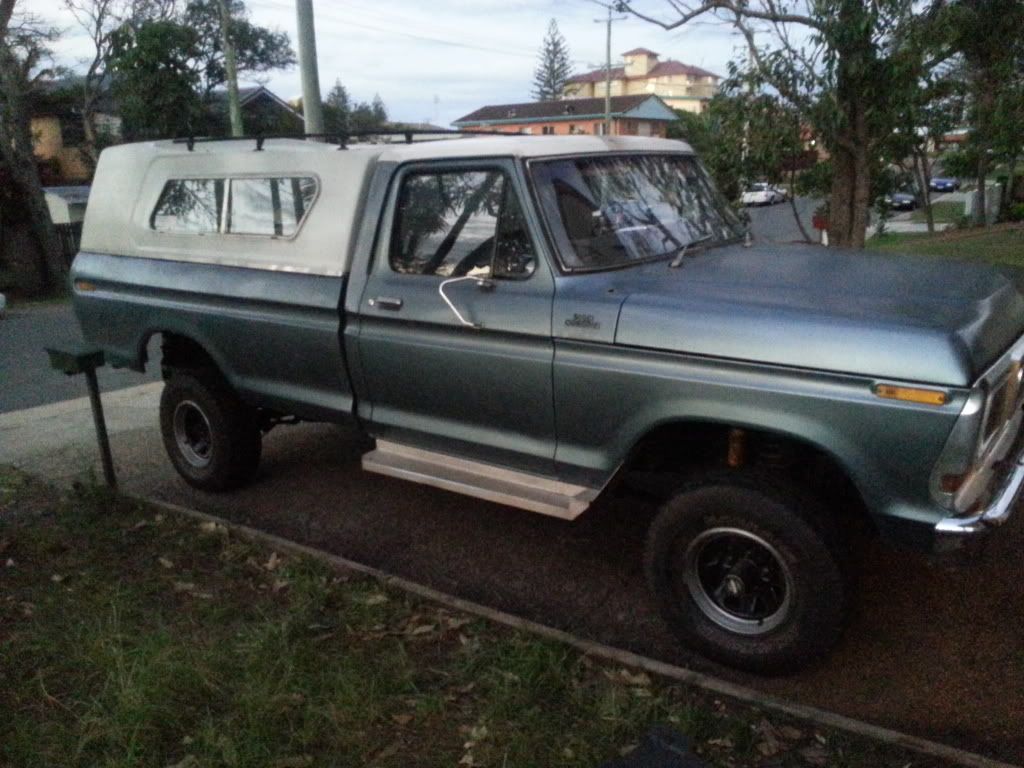 FYI This is my daily driver
love US cars!
02-11-2013, 06:40 AM
G'day mate. Nice truck.
I'm in WA
We get robbed for parts for these trucks in Australia hey. I get all my stuff from Broncograveyard.com much cheaper than I would locally. As for your shocks, try this mob http://www.wildhorses4x4.com/category/Full_Size_Ford_Bronco.
I haven't bought anything from them yet but its worth a shot.
Cheers
Elliott.
02-11-2013, 07:20 AM
You can put 35's on your truck without issue because your truck should have crossover steering and a single steering stabilizer already. Once you go up to 35" tires though, you need to put a dual steering stabilizer on it. After that, you should be good to go. I've already built trucks with 40" tires as daily drivers and never wore out steering components. (more than normal wear)

You got a nice looking truck there. Have you tried Summitracing.com for the parts you need? I'm not sure if they ship overseas, but it's worth a shot.
02-11-2013, 05:52 PM
Cheers guys - I'm in Gold Coast
If you're near, come for beer!
Ill have a look on summit racing
Jas -yeah its still called a cougar
they were never released over here at all. so this one came over from the US last march. It's a 69 sport special
earthquake - cheers mate, good to know. I think cops would give me a hard time if i went 40" but i'll have a look for a dual stabilizer kit, any you would recommmend?
elliot - cheers i'll check them out
more cougar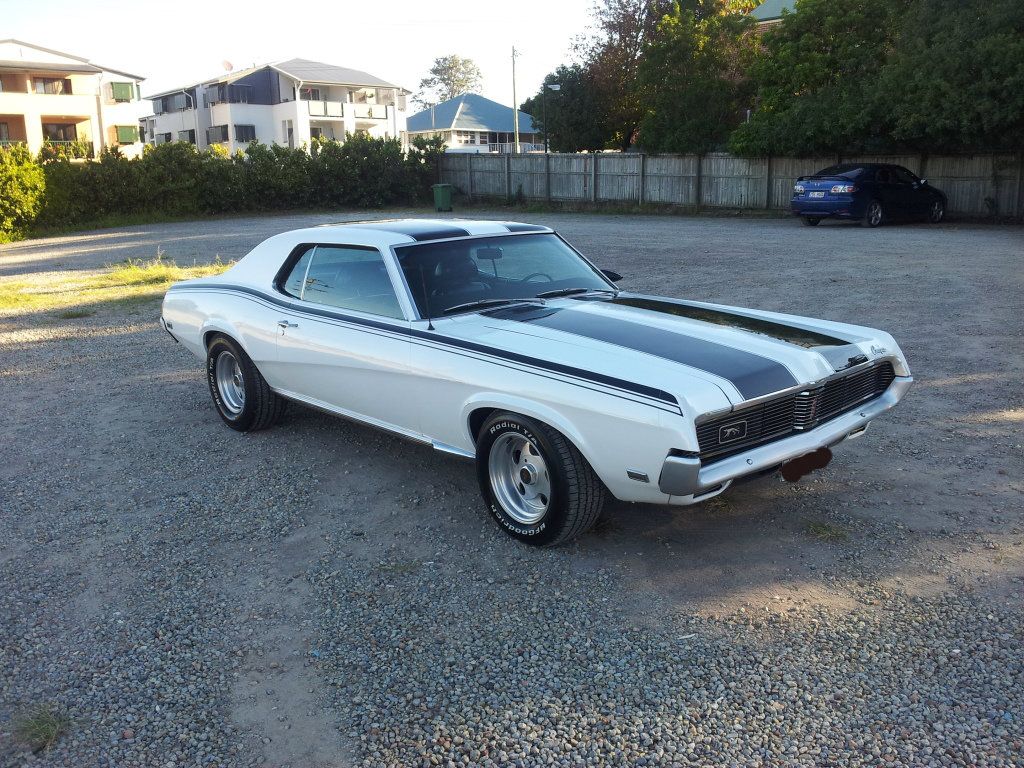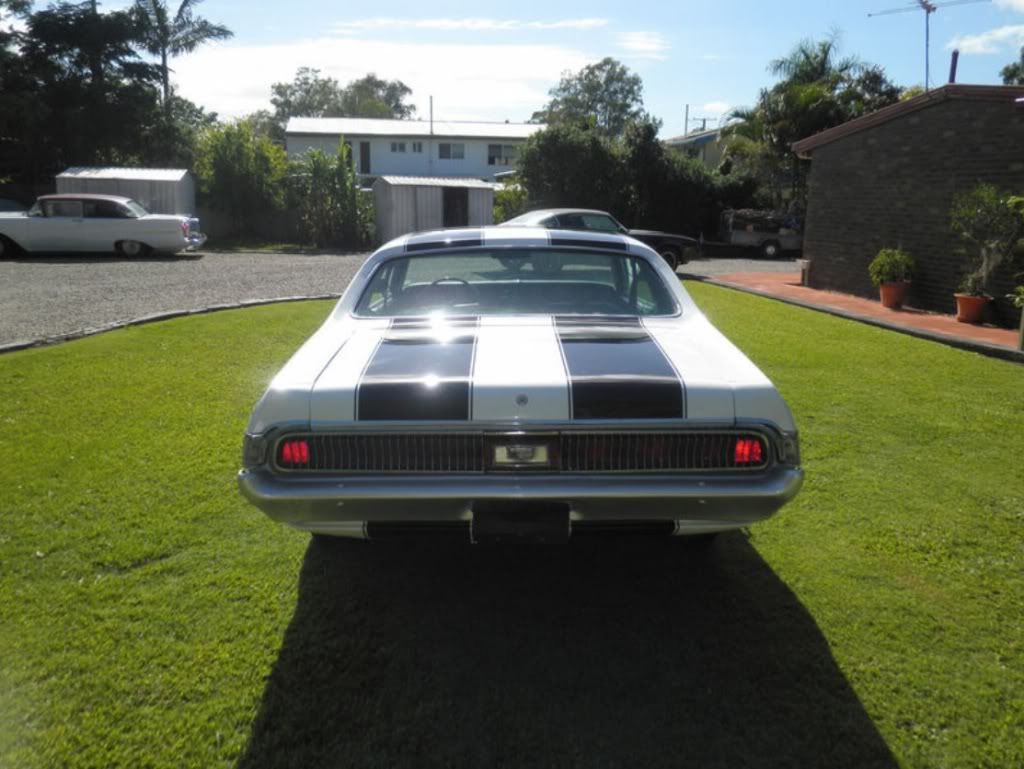 02-13-2013, 09:03 AM
06-03-2013, 09:22 AM
Just done a few little things to my truck including changing the 6cyl and 4ps manual to a 351 clevo and c6. Pic of engine not done - i also put a alloy single plane manifold and holley on it and a few other bits
and got some 15x10 rims with 35" all terrains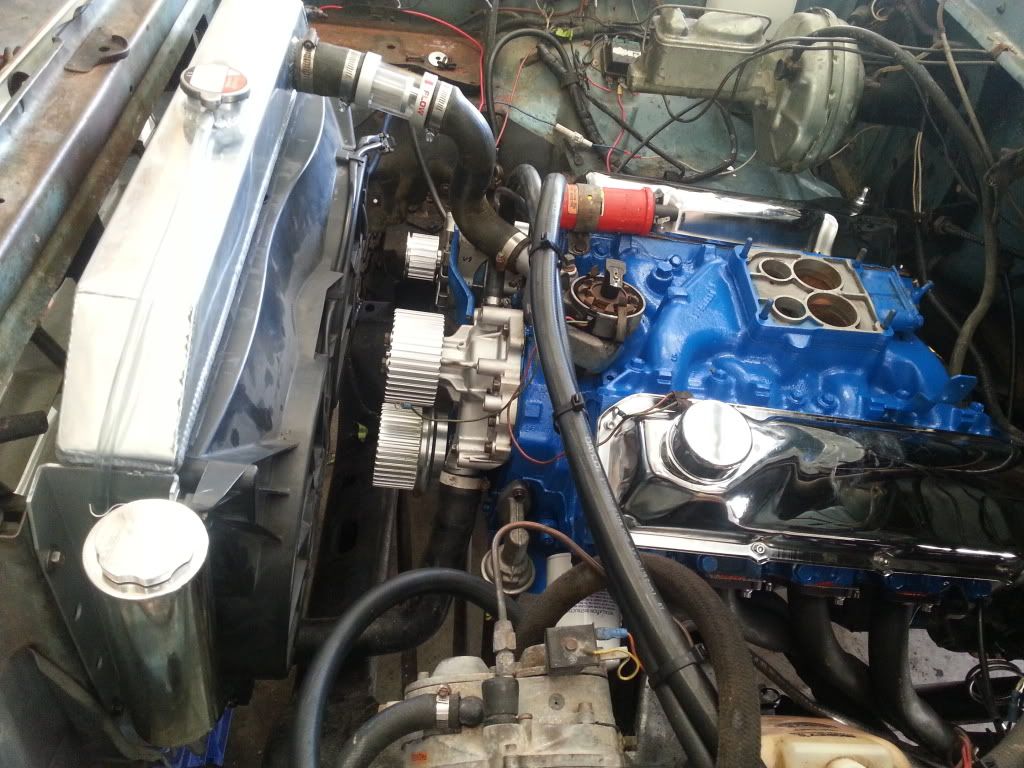 06-04-2013, 05:56 PM
Wow,that things really coming to life. Love the new meats on it. Ohyou mention you love American muscle and drive that Cougar everyday. I'd gladly drive a 72-78 Falcon coupe here in the USA. Those are my favorite cars.
Thread
Thread Starter
Forum
Replies
Last Post
1948 - 1956 F1, F100 & Larger F-Series Trucks
General Automotive Discussion