Mamma's Sled '74 F450 CrewCab 6.7 Cummins P-Pump
01-02-2018, 10:58 PM
Join Date: Jan 2018
Posts: 1
Wheels and studs
---
Originally Posted by
houseofdiesel
I can't wait to post these, even though I haven't put the core support hood and grill back on yet. Got my Aztec 22" Direct Bolt-on wheels loaded on 285/55R22 Nitto Trail Grapples bolted up. I've gotta source longer rear studs but other than that clearances are huge. Closest thing was the valve stems to calipers. Had to run 90* stems on all inward mounted wheels. Ran stubs on the rear outers cause I think it looks cleaner. Other than that here's the poon: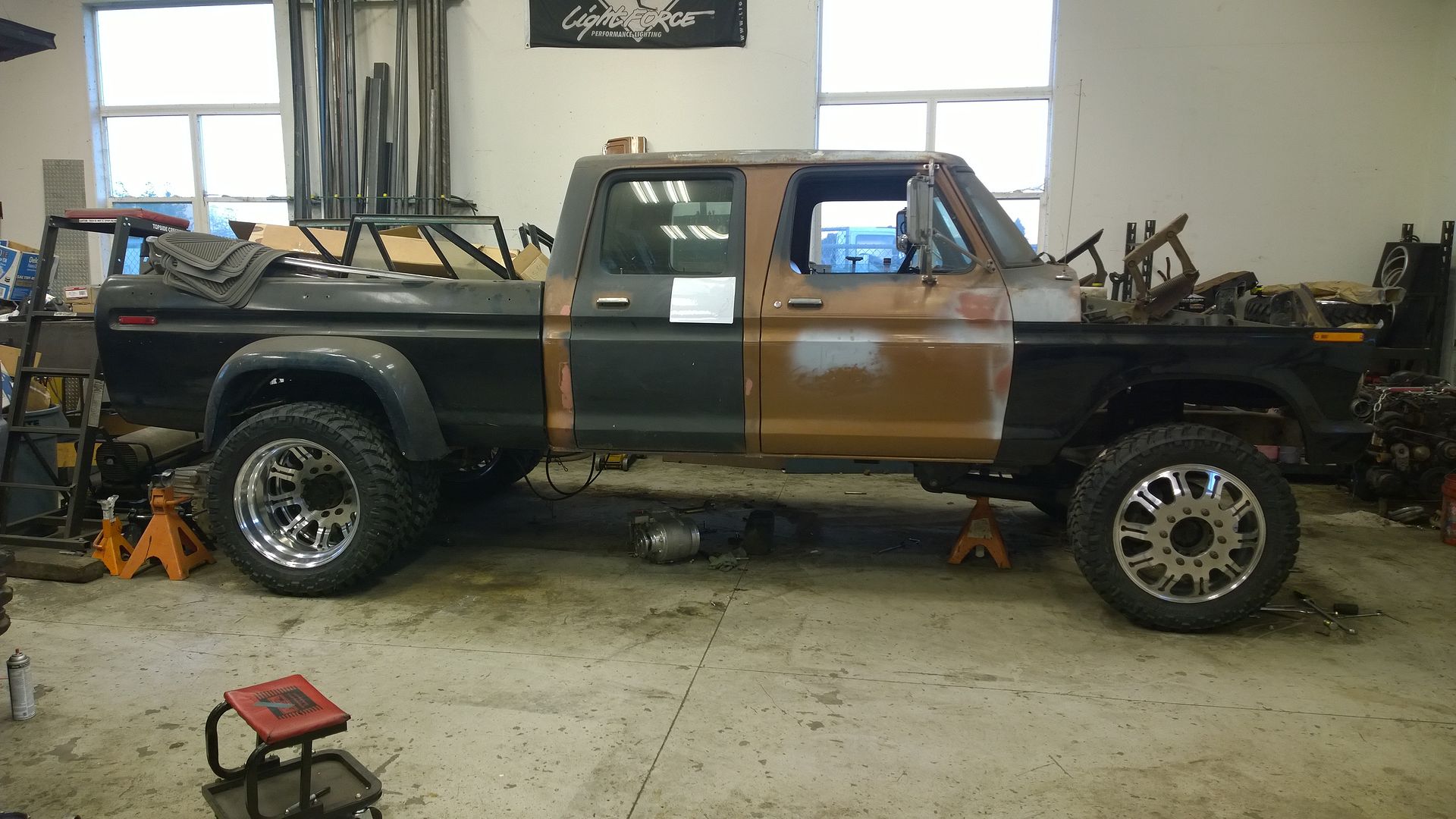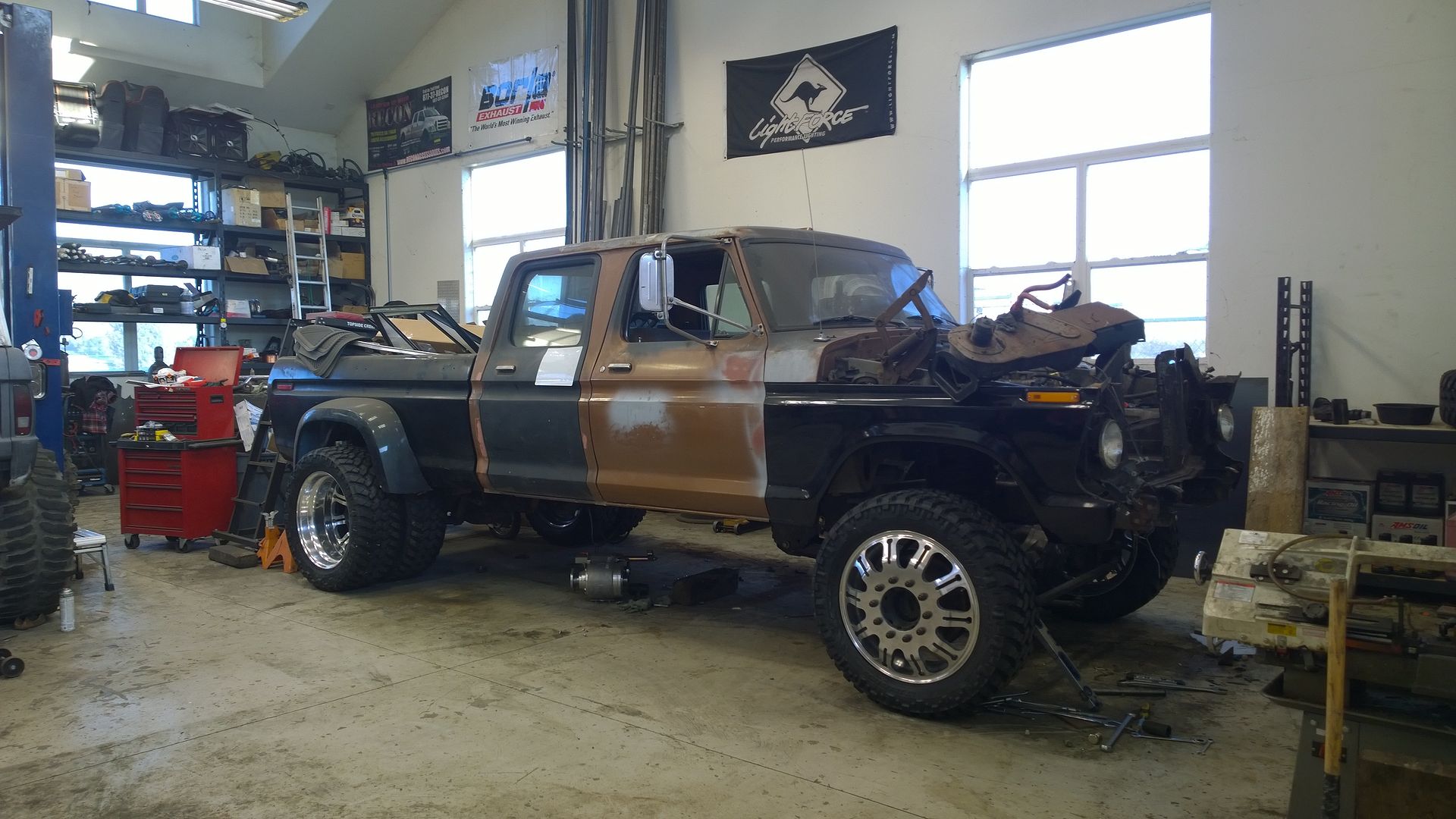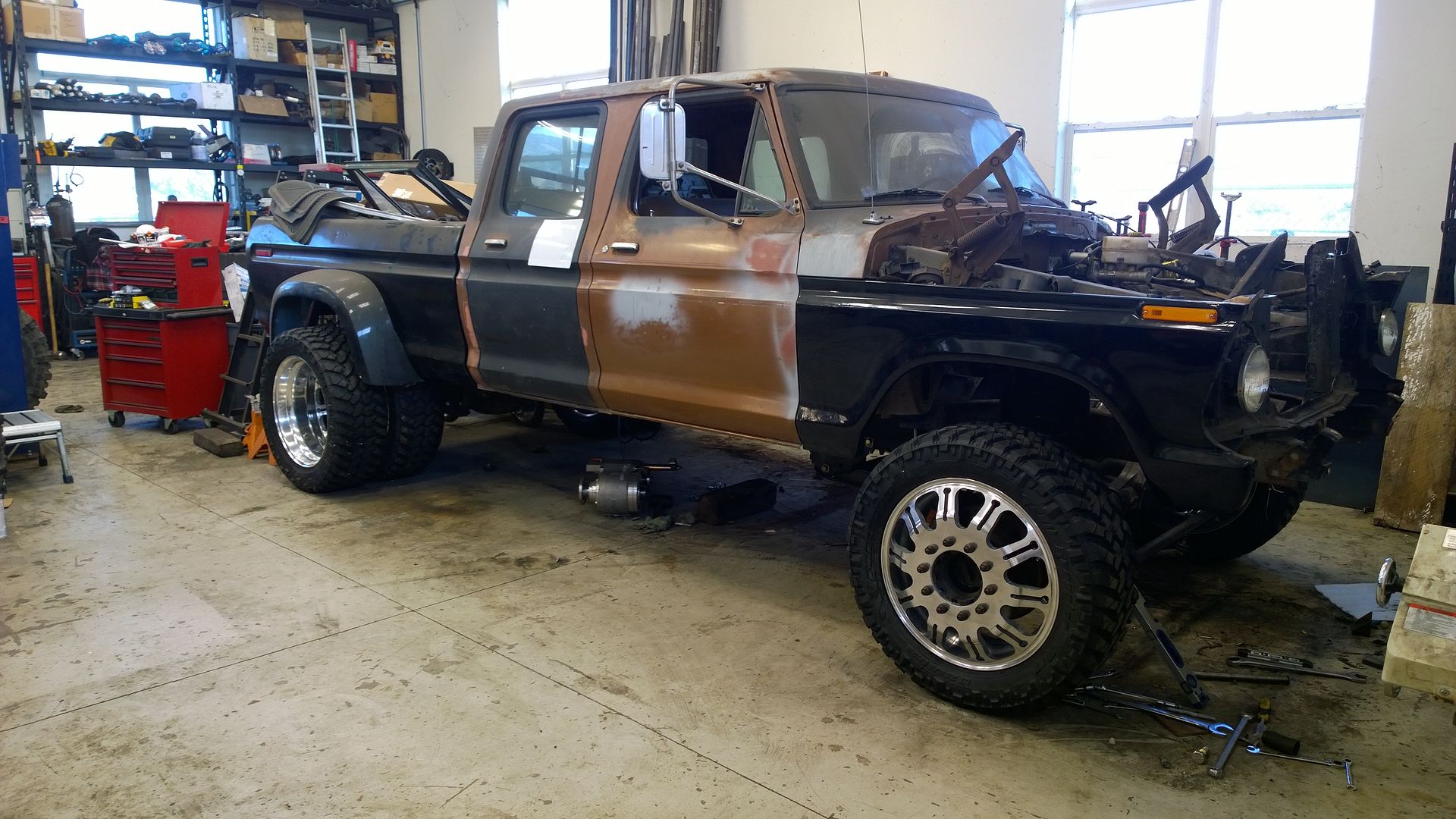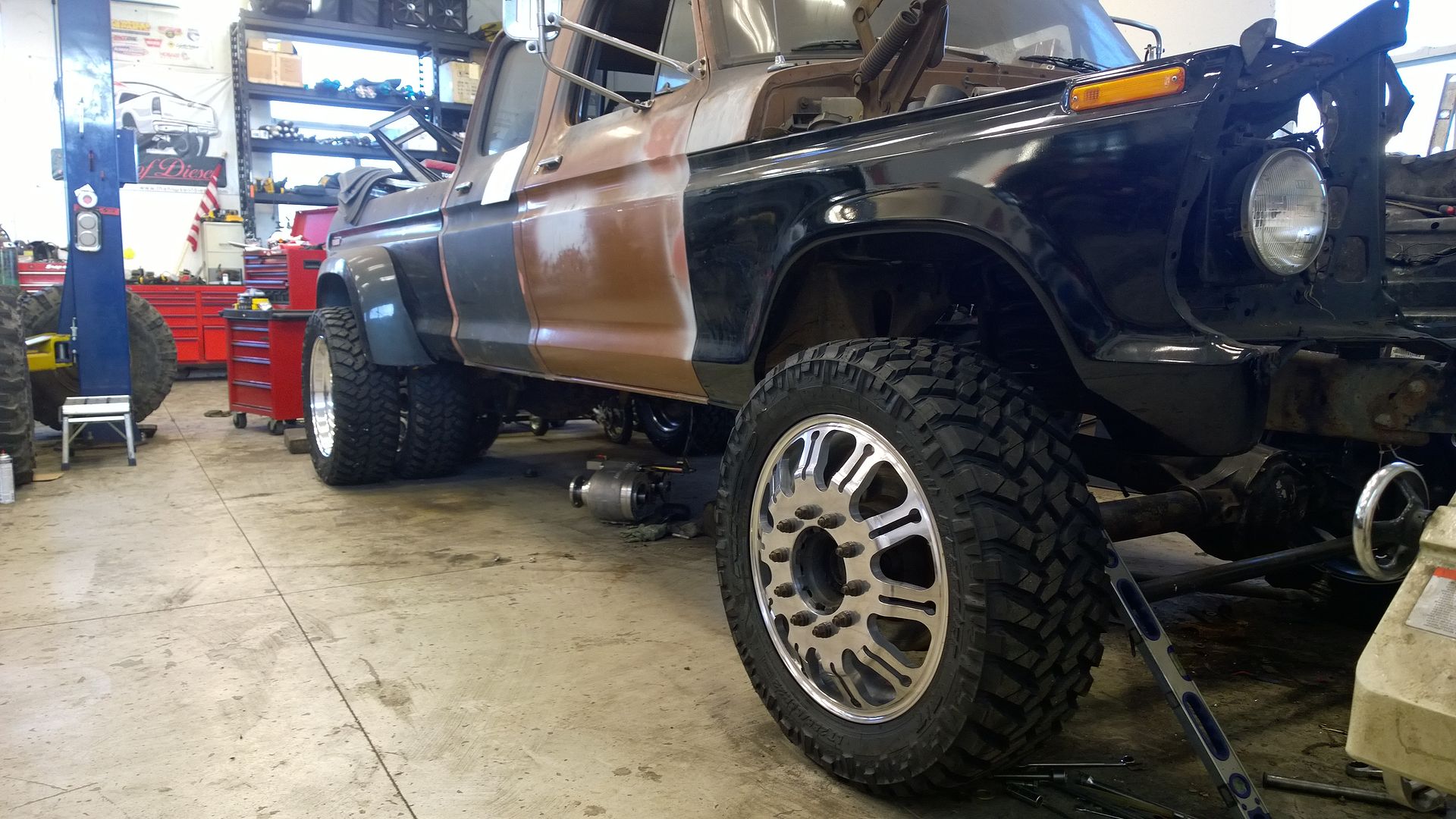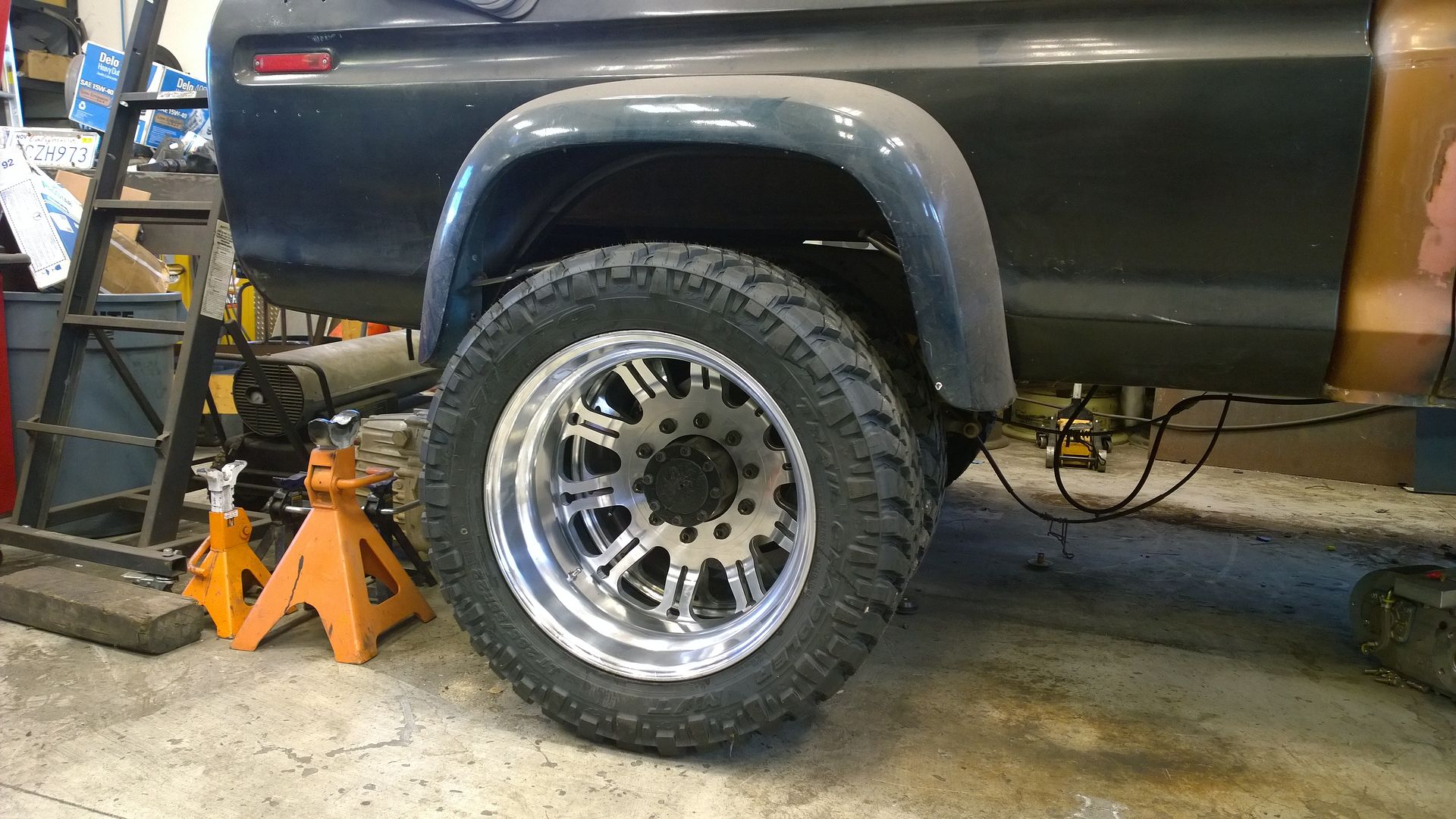 where did you source the rear studs from?
01-05-2018, 07:52 AM
I've been wondering if there has been any more progress on this one, been just over a year since the last post.

Just sitting here drooling still......
01-08-2018, 02:42 PM
01-09-2018, 01:12 AM
just found this and man this is an amazing build
01-09-2018, 04:23 PM
Actually I found some dually fenders from a 2011 Ford on Craigslist last night. Good thing you guys gave me a poke so I looked on Craigslist yesterday. These are the fenders I really want to run so I hope they look aesthetically good so I can have them modified rather than the Dodge retro fender flares.
01-21-2019, 04:55 PM
I am glad someone brought this to the top of the forum again. I have never stumbled upon this build before. Do tell us if there is any chance it might get finished.
Thread
Thread Starter
Forum
Replies
Last Post
1948 - 1956 F1, F100 & Larger F-Series Trucks
1957 - 1960 F100 & Larger F-Series Trucks
1973 - 1979 F-100 & Larger F-Series Trucks
Ford Truck Parts for Sale