...that my 6.2 V8 performed quite well after its first test.
I purchased a used 2011 F-250 XL crew cab 4x4 with 3.73 gears to replace my 2005 6.0 that I basically had to junk with a bad engine.
I took it upstate NY on a trip to Ct pulling my car trailer with my antique on it to a show.
I liked the way it performed on the hills and the 6 speed transmission is great with the manual mode.
The truck is not nearly as nice as my 2005 XLT but will do the job...
I added CC and a used set of wheels.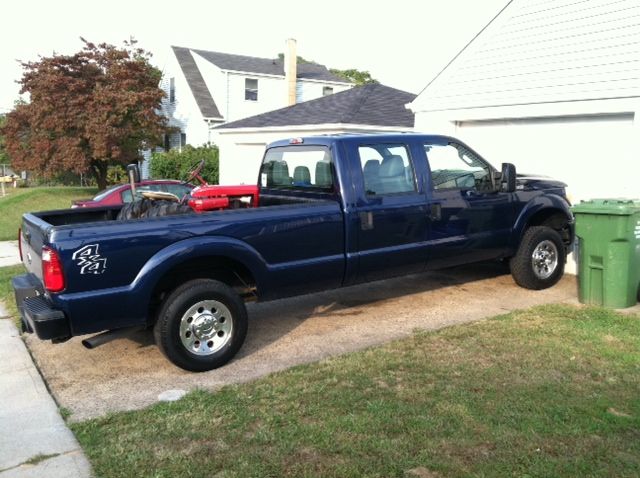 The old truck and trailer...
I just wish now I didnt let the salesman talk me into the diesel when I ordered it...because I still would have it .