Recommend Any Scenic Cruises for Motorcycle Rides?
09-01-2012, 09:14 AM
Recommend Any Scenic Cruises for Motorcycle Rides?
---
I was thinking a cruise from Owasso to Skiatook Lake would be fun. Maybe stop at Ron's Hamburgers on the way back.
Eventually, I'll make the trek down and up Rte 66 also.
Can anyone recommend any nice scenic cruises in Oklahoma?
09-02-2012, 08:26 AM
09-03-2012, 06:12 PM
09-03-2012, 06:35 PM
Thanks ya'll. We havent seen Barnsdall yet. That could be a nice diversion from Skiatook.

I'm dying to check out south east oklahoma too. We've been here since '98 and havent seen that part of the state. My boys and i will be camping out there this fall. Cant wait for the cooler weather.
09-03-2012, 07:07 PM
Woolaroc is Frank Phillips' country estate. There are several species of wild animals, inc buffalo, and quite a museum. You don't actually go into Barnsdall, but turn north off of 11 onto 123 on the east edge of Barnsdall. Check out the hours on the Internet before going as they aren't open the same in the fall as summer. But, it is well worth the effort.
09-04-2012, 09:06 AM
OETA had a show that featured motorcycle rides, and this was one of them. Looked like it could be fun. I don't know if the show is still aired, or the name of it.
09-18-2012, 09:36 PM
Ron, what motorcycle do you have? I just sold a Kawasaki KLR recently. Would be fun to ride together if I get another bike. We could meet at my place in Collinsville and head out. I rode to Jet OK this year to take some pics out on the Salt Flats....was fun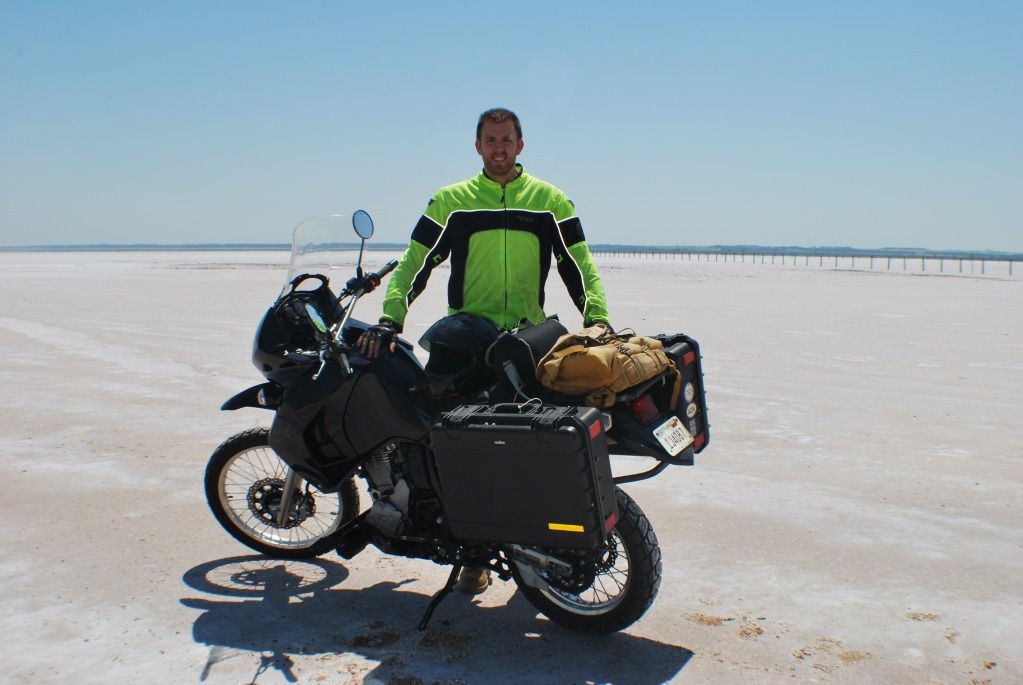 09-18-2012, 11:44 PM
Nice bike you had, Ray. Looks like it was good for long treks. Lots of storage. I had no idea there were salt flats in Oklahoma? Are they long enough for auto speed runs?
I have a 2001 Suzuki Marauder cruiser style bike. It has an 800cc engine and I'm lovin every minute of it. I've been takin it to/from work every day that it doesnt rain. I have yet to take it for more than a 20/30min ride.
I'd be up for a cruise anytime. Just as long as i clear it with my wife's work schedule too. lol. Cant leave our two young sons alone in the house to run loose.
09-19-2012, 08:20 AM
09-19-2012, 08:48 AM
Thread
Thread Starter
Forum
Replies
Last Post
1973 - 1979 F-100 & Larger F-Series Trucks
1973 - 1979 F-100 & Larger F-Series Trucks