I have a 99 XL superduty dually crew cab. Love the truck but it came with a terrible front bench seat.
I lucked up on a set of lariet leather seats and console. There are two issues with the seats.
1) the drivers seat is ripped up.
2) the color is tan, my interior is blue.
So I have a project on my hands. Fix the tear and re-dye the seats navy blue to match the interior.
Today I started with the leather repair. Here is what I started with.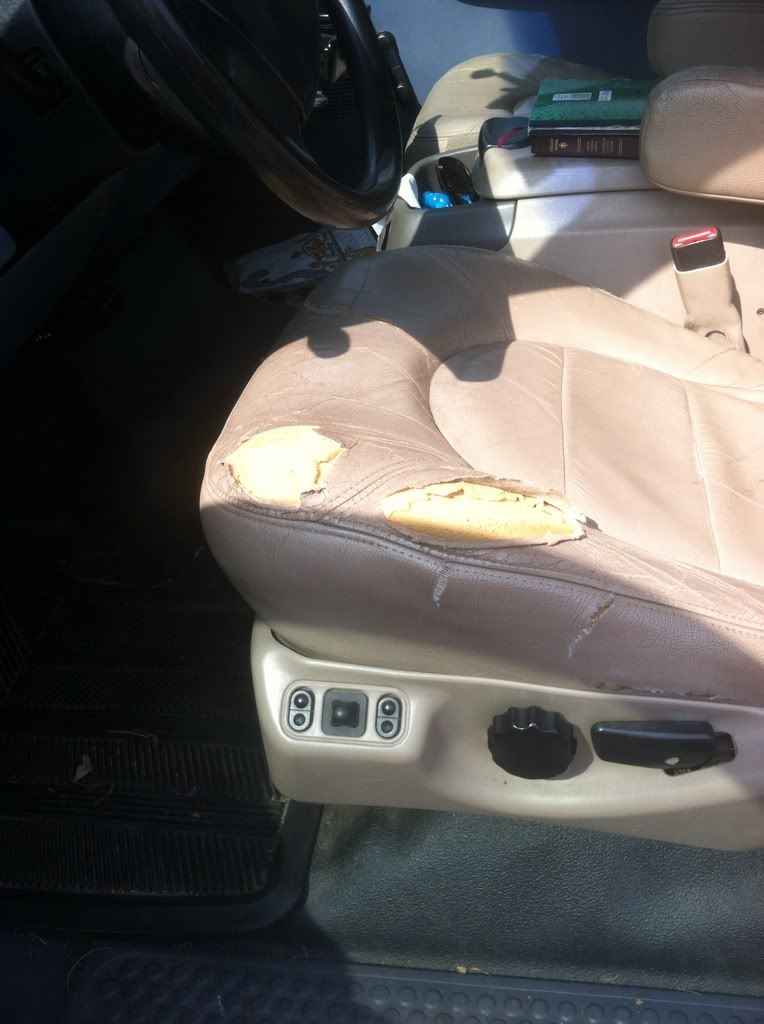 How you approach a project like this is several step process
You have to back the repair area with either canvas or leather. What do you use to secure the leather? Super/crazy glue.
Cut any curled area off the edges of the holes then insert your backing material and glue it down. Here is a picture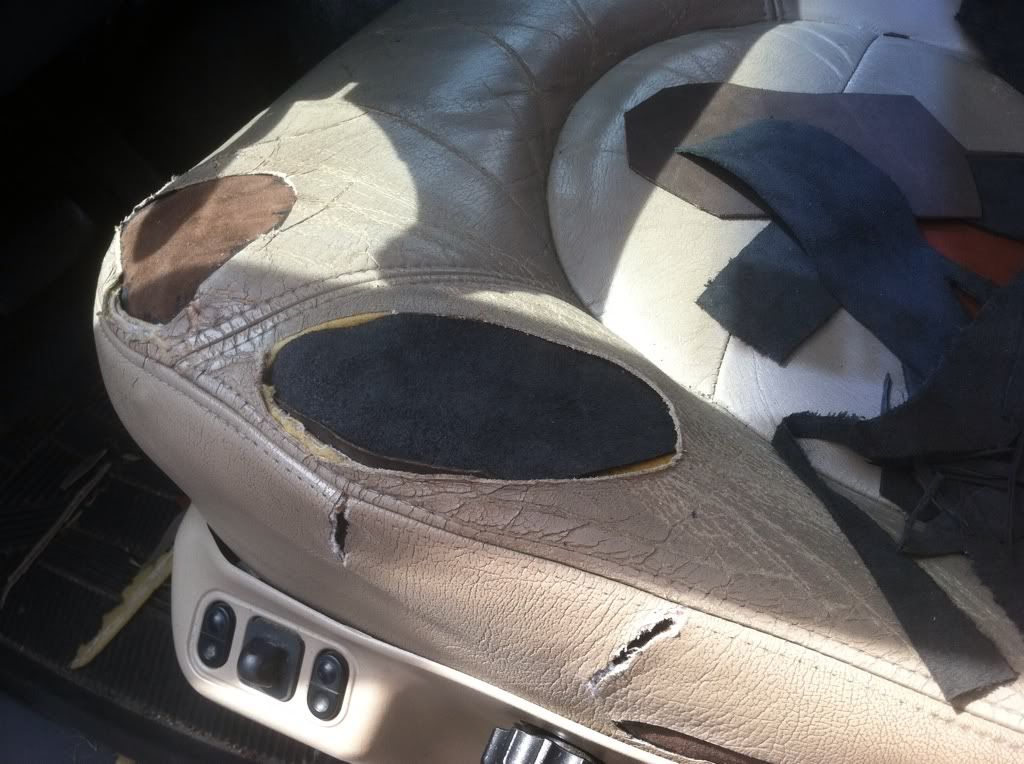 Now you have to put in a patch panel that will be part of the finished surface. Cut to fit but make sure the edges of the hole and the patch panel do not touch. You don't have to be perfect here because you are going to use leather crack filler to make the surface smooth. Here is another picture.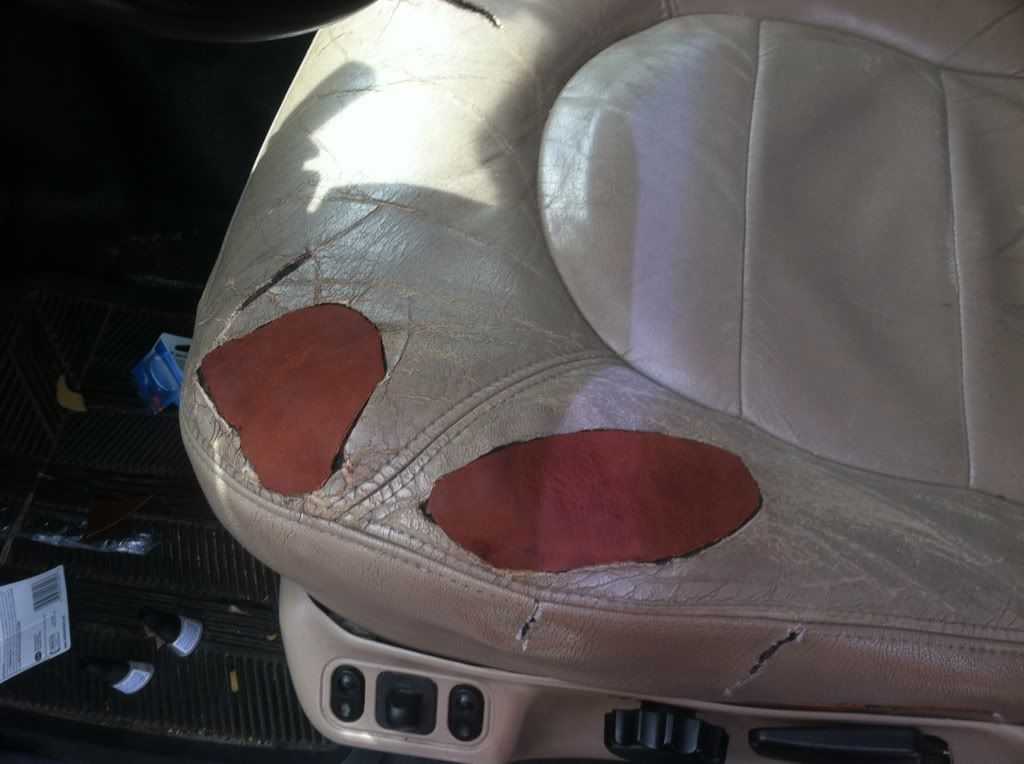 Now all my edges are down and I am not tearing up the seat foam. If you want to run it as it is then no problem. It should be very durable the way it is.
The next step for me is to fill in all gaps and cracks with leather crack filler. Allow it to dry and then sand it smooth, remove the dye currently on the seats and apply the navy blue dye.
We will see how it goes and if y'all are interested I will document everything here, even of it doesn't turn out the way I would like.
Thanks!
Jerem