Lifting my 1979 F150 thread, with lots of pics
08-15-2012, 08:56 PM
Lifting my 1979 F150 thread, with lots of pics
---
Hey guys/gals
I thought I would start this thread to show yall what I've been up to lately. Im lifting my truck by doing a shackle flip in the rear and getting 'like new' 2 inch lift coils for the front.
Truck stats:
1979 F150 Custom 4x4 swb
460
C6
Holley 4 barrel carbuerator
460 Performer high-rise intake manifold
Edelbrock air filter
Dual glasspack exhaust
30 inch tires
Dana 44 front axle
Ford 9 inch rear axle
3.50 gears
I bought the truck a couple months ago for $1300. She's my first 4x4.
Here's a list of things I've replaced:
new Tires
carb. rebuilt
thermostat
chrome thermostat housing
4 inch air filter
valve cover gaskets
new battery
power stearing pump
and p/s hoses
in-line fuel filter
I also got the oil pan gasket, transmission pan gasket, front and rear axle gaskets, but haven't gotten around to that yet.
Here are some pics that I've been taking over the past couple weeks to get ready for the lift..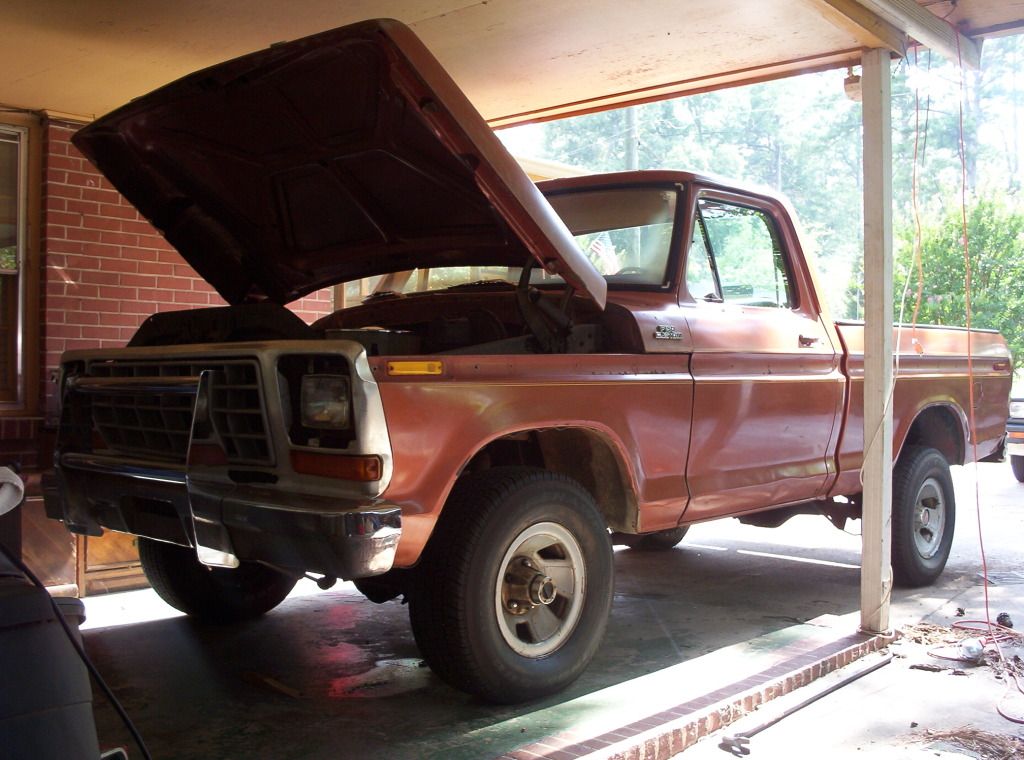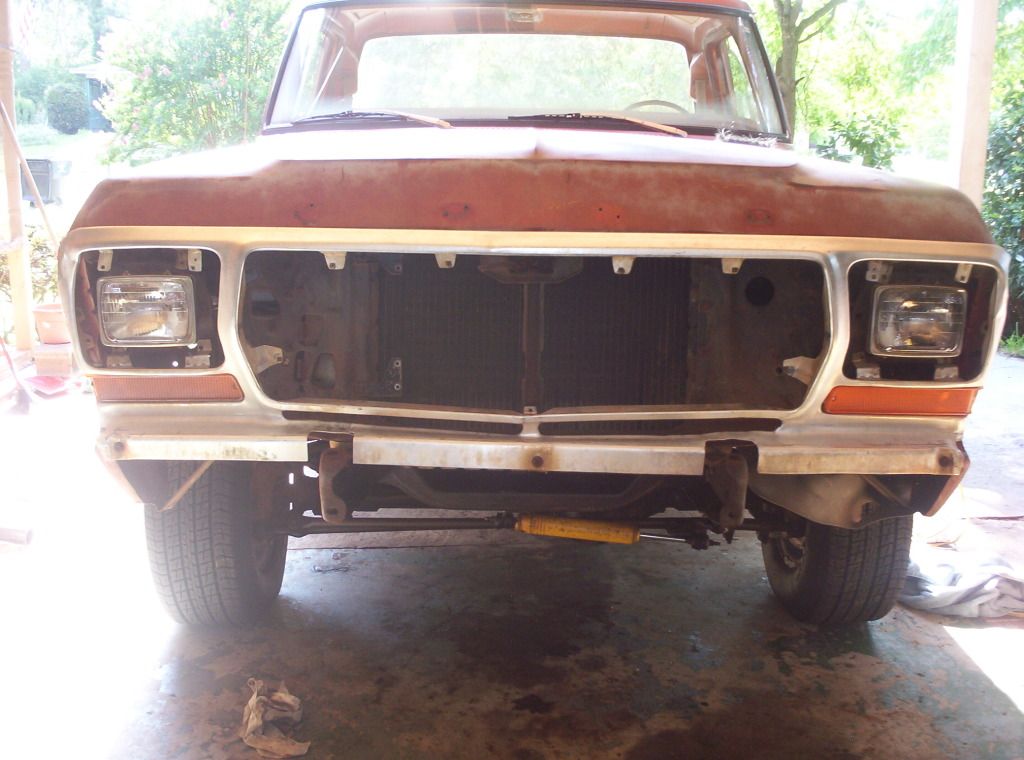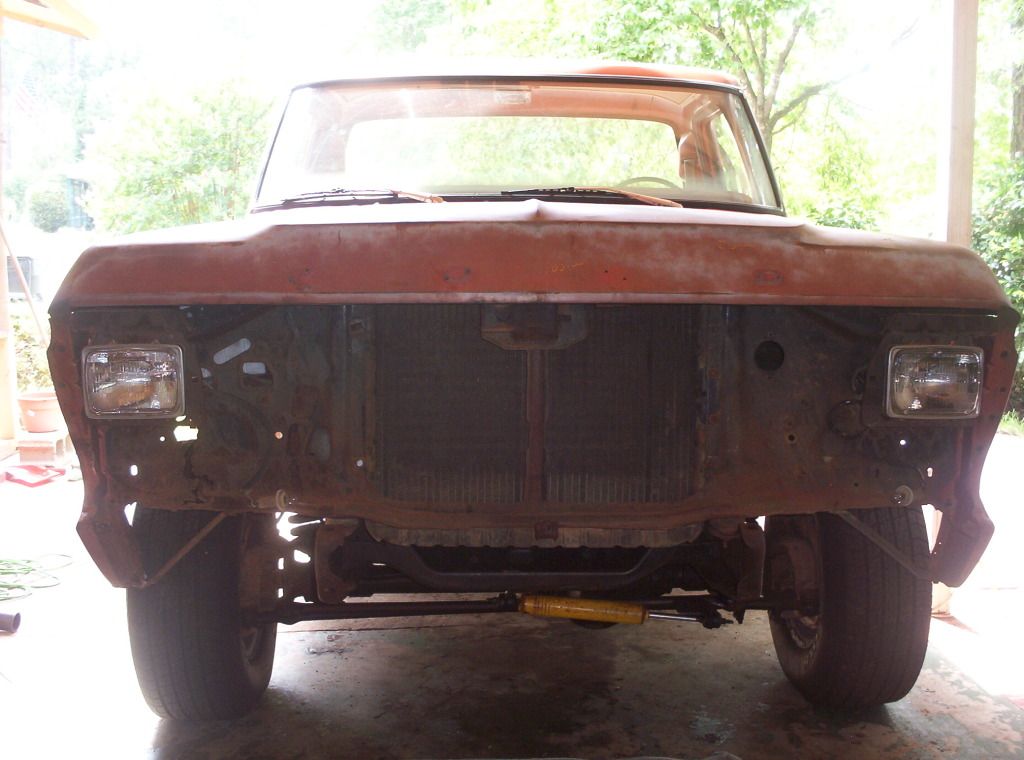 I just used a wire brush to get the surface rust off. Planning on either repairing the core support or getting one from a j/y.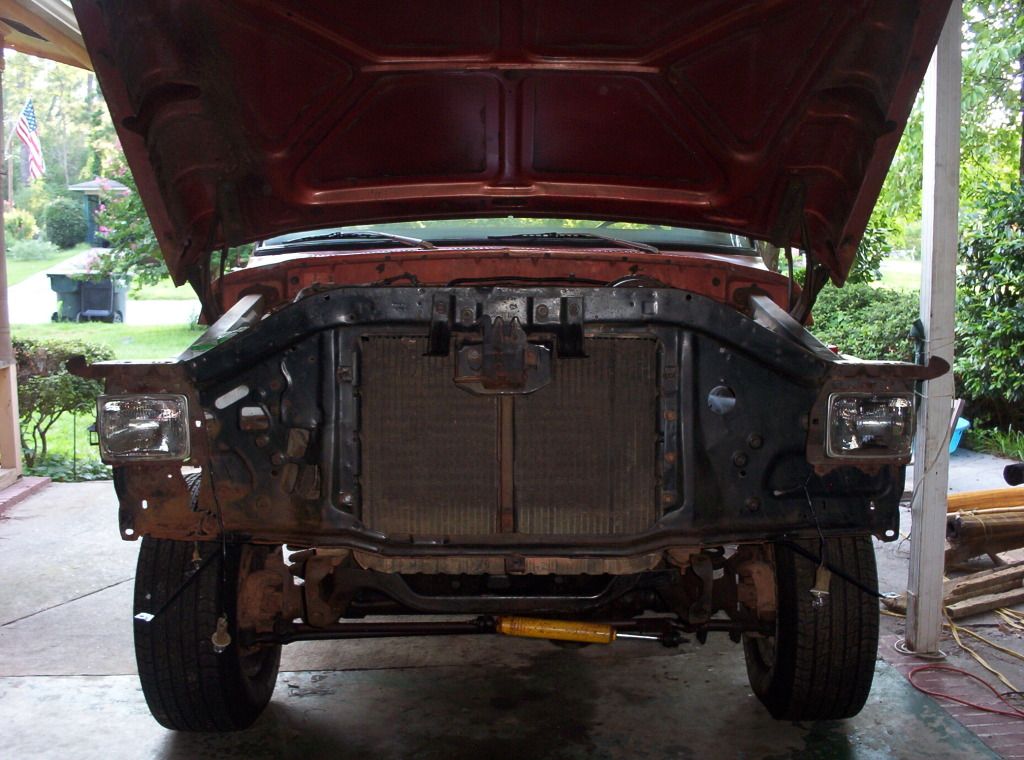 Next off is the fenders..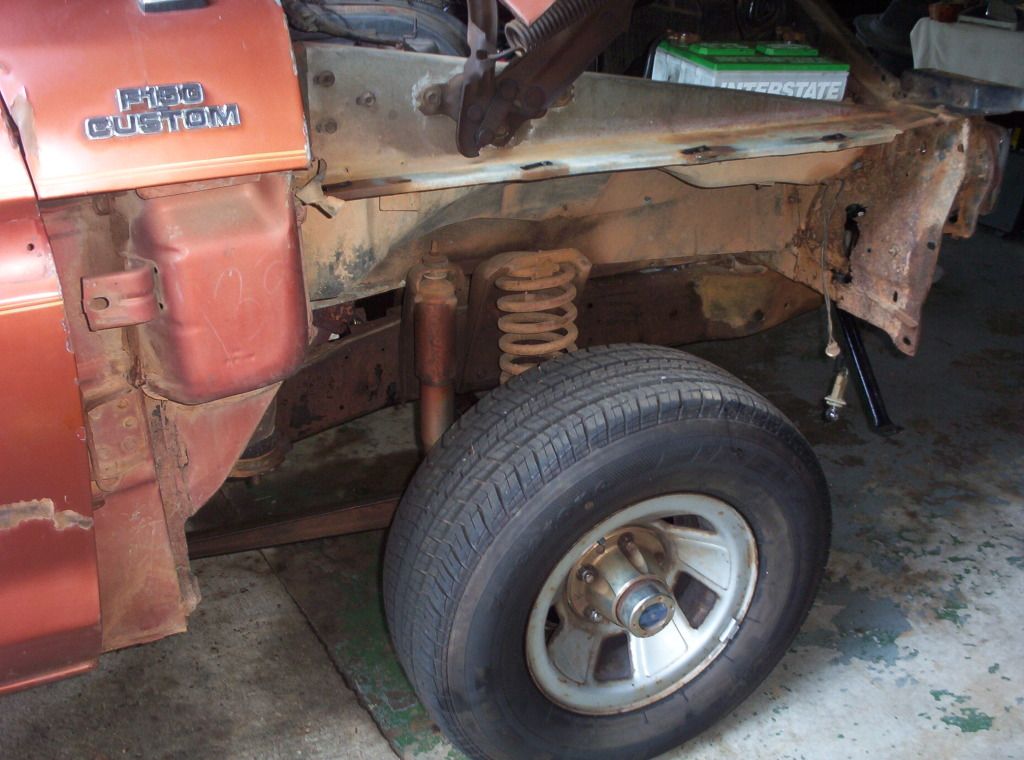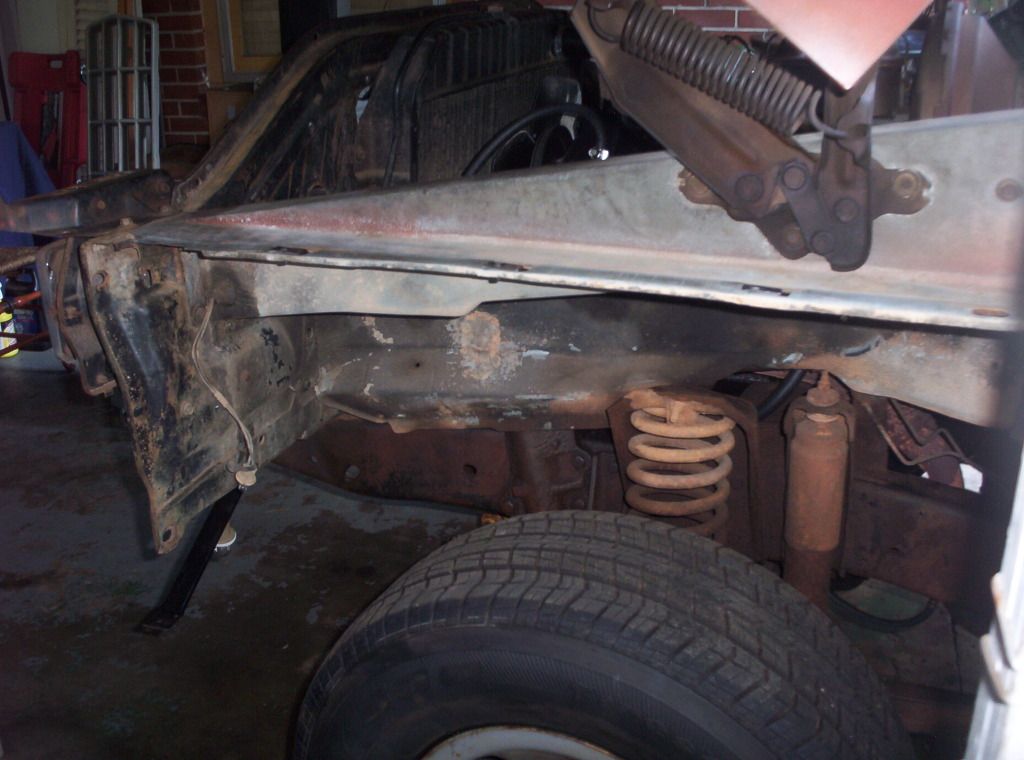 Then the hood and inner fenders..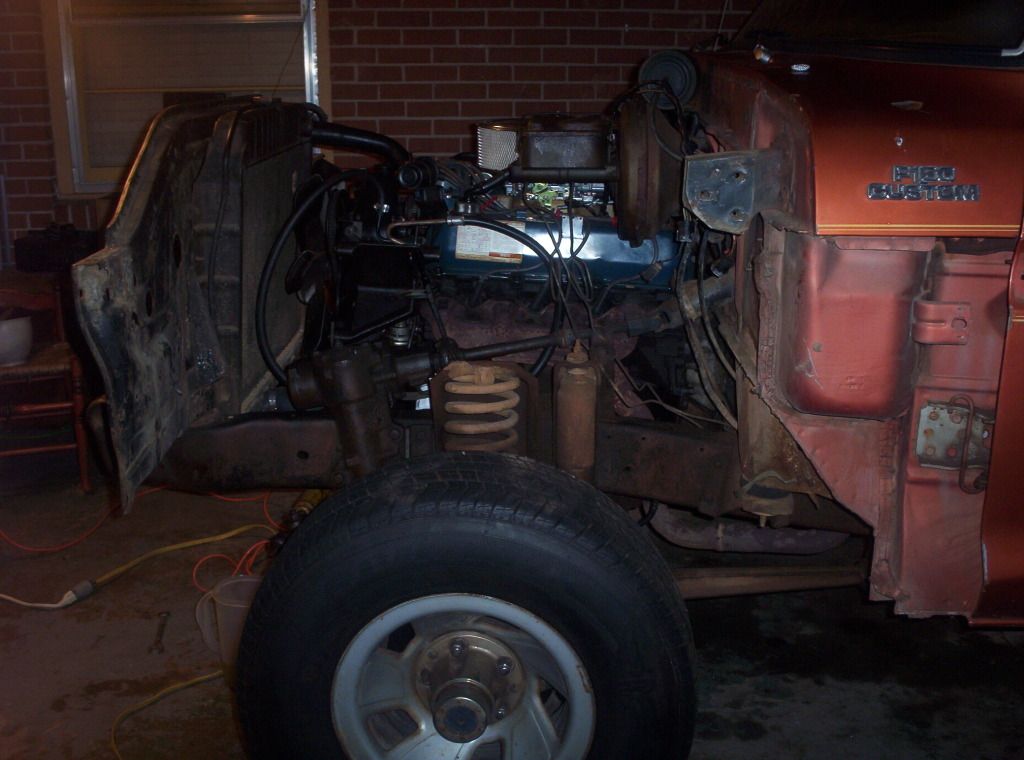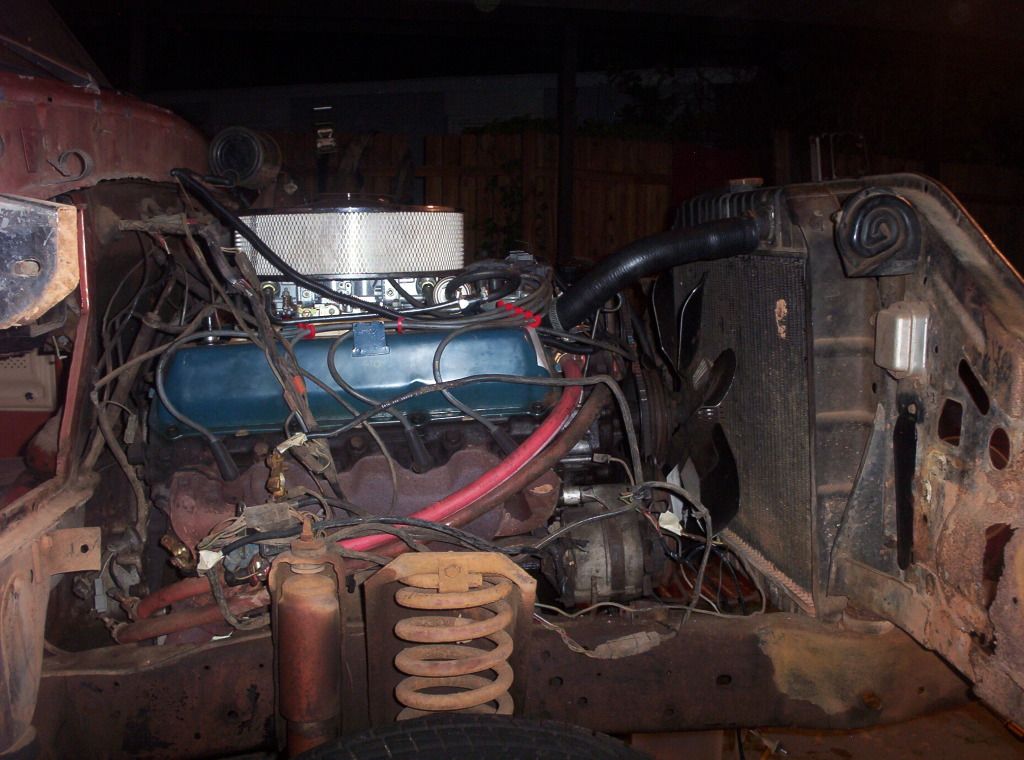 Removed the A/C . I didn't have the compressor anyway.
I gotta weld the hole up.
Then off came the bed. I'm still wire-wheeling the frame.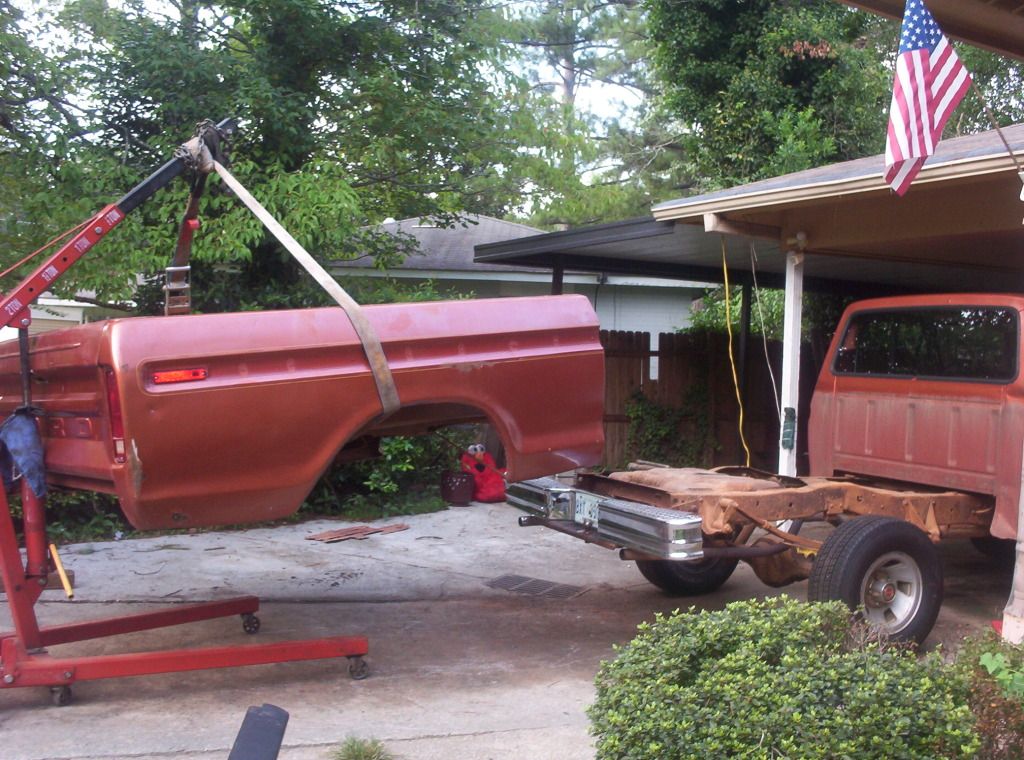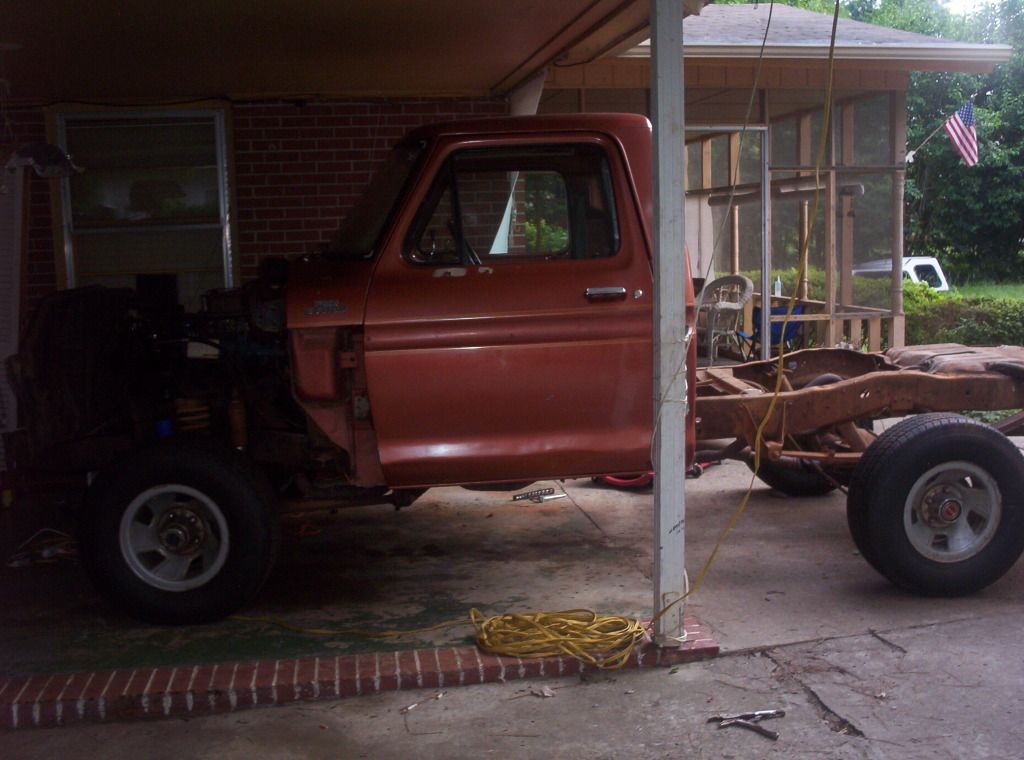 Here's the before and after I partially wire wheeled the shackles just to see the condition of them..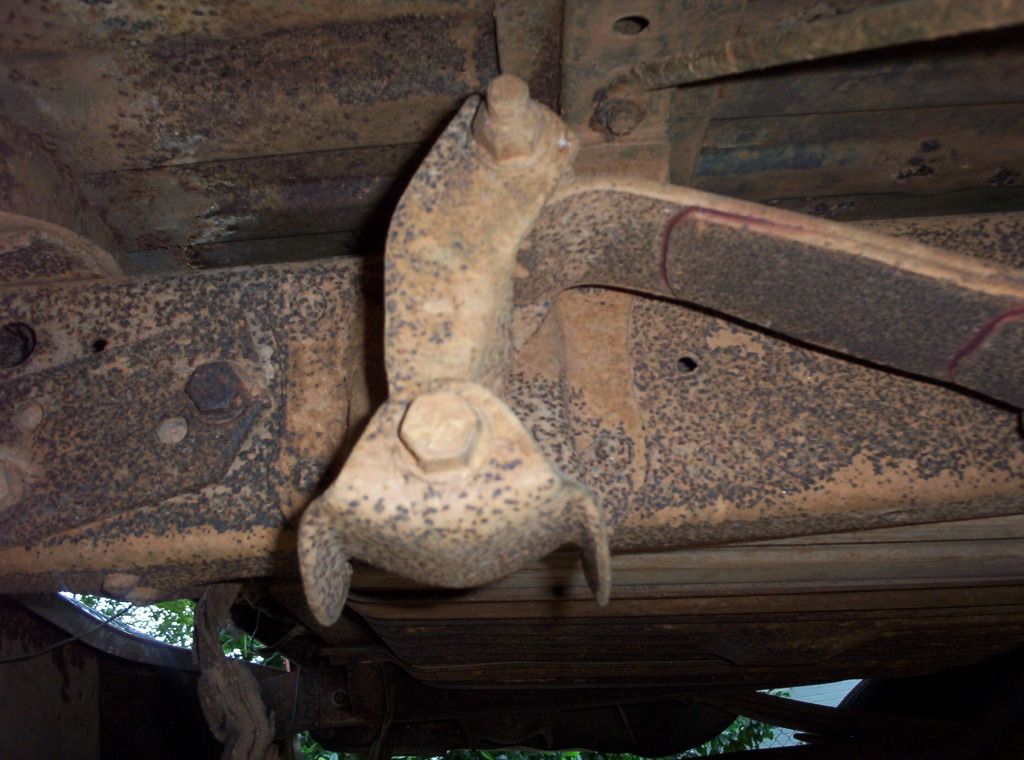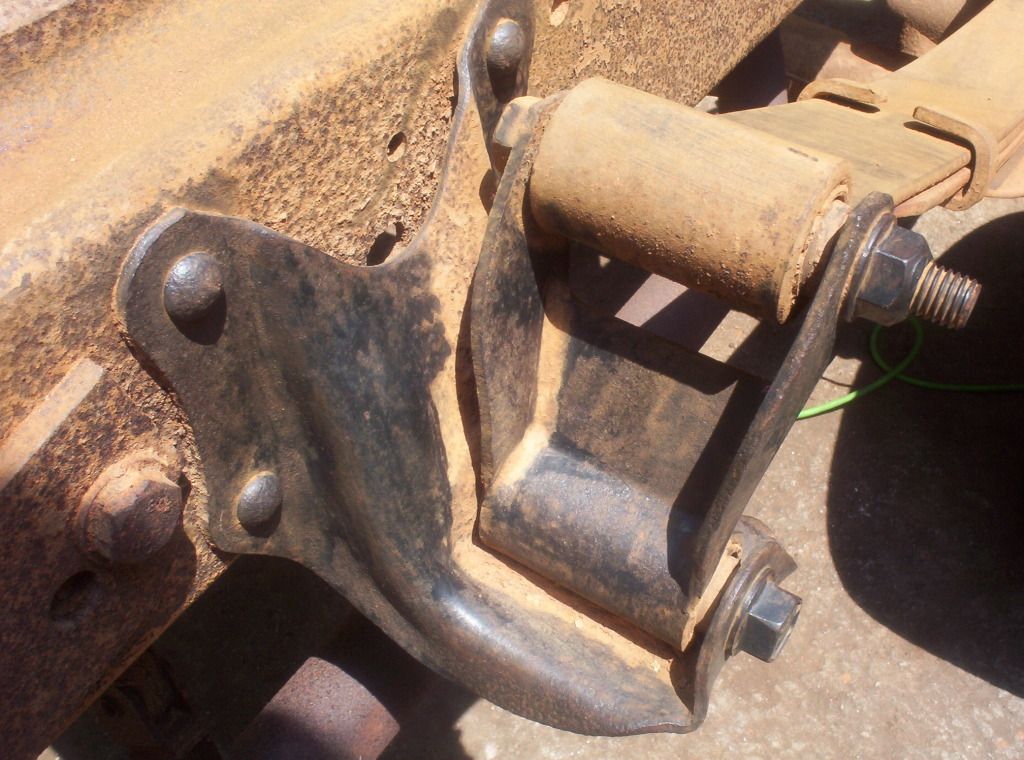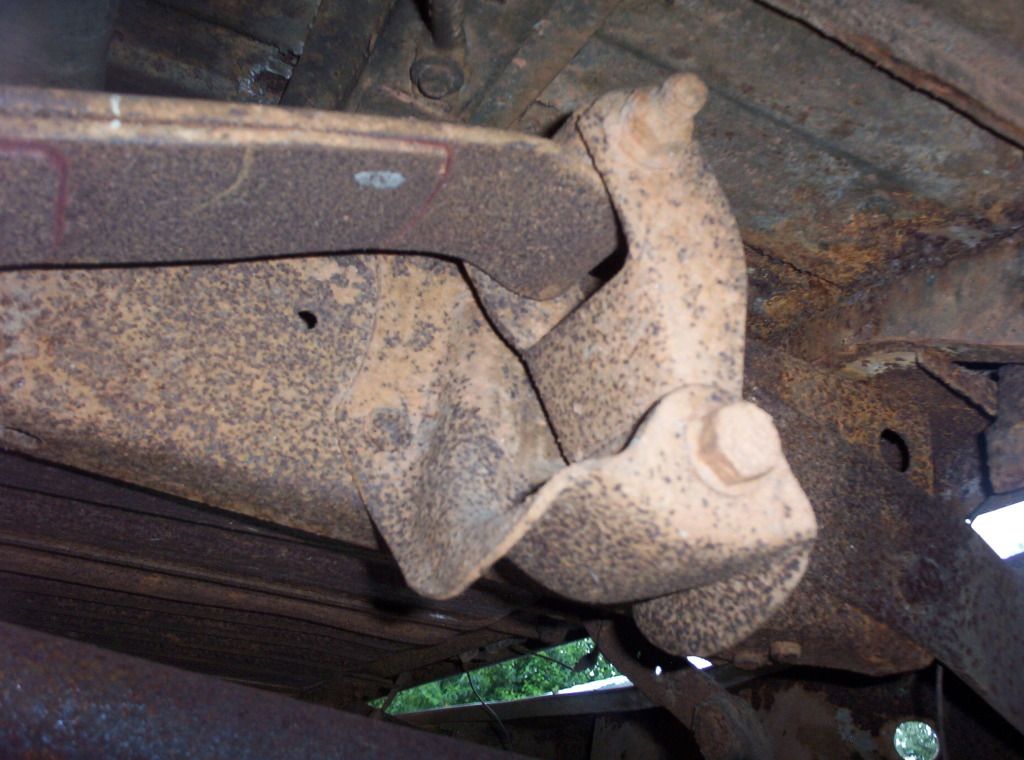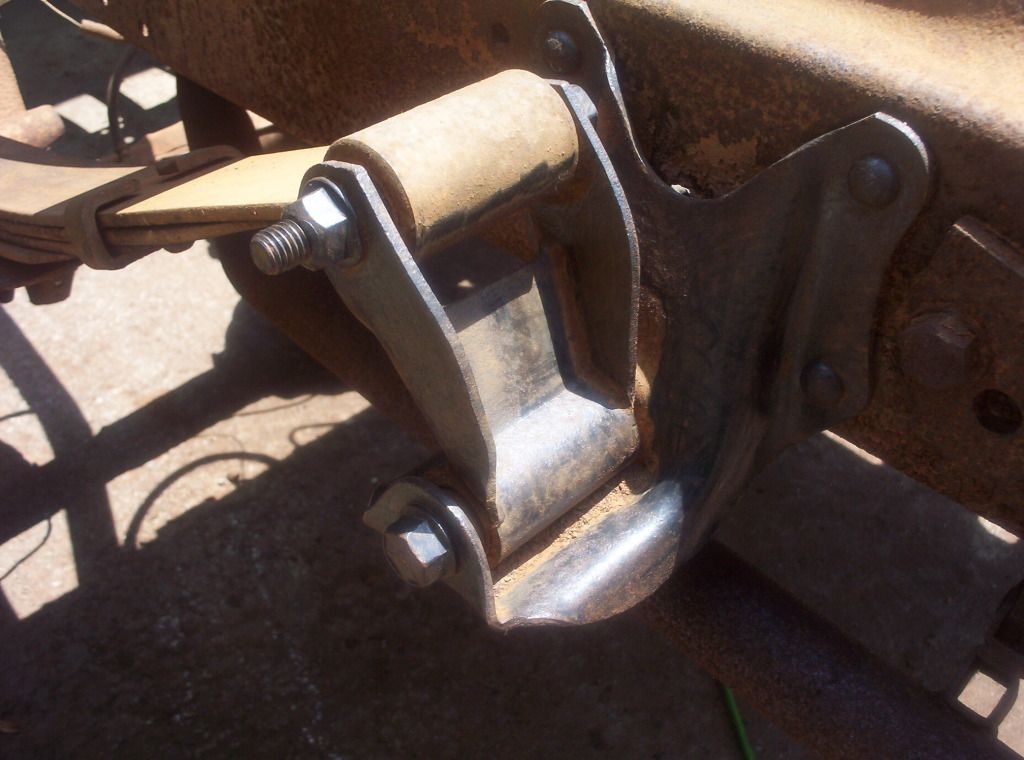 That was yesterday. Today all I had time to do was get the rear wheels off and put her on jackstands. More pics to come as I make progress. I usually work on her everyday. Tomorrow I plan on dropping the tank and start cutting the rivets off holding the leafspring hangers on. Let me know what y'all think and if you ever see anything I'm doing wrong please let me know.
08-15-2012, 09:09 PM
Only doing 2 inch springs in the front?


I've found taking a cut off wheel and cutting a "x" in the head and than cutting the remainder off with a air chizzel, and than use a puntch on the air chizzel, and knock out the rest of the rivet.
08-15-2012, 10:17 PM
08-15-2012, 11:18 PM
Imma probably just relocate the front hanger to center the wheels.

Am I gonna have to change anything else to accommodate for the lift?
Like brake lines, drop pitman arm, radius arms, etc?

I'v been told I need to get 2° C-bushings for the radius arms.
Is that correct for a 2 inch coil spring lift?