Bought a '66 F250 4x4
11-20-2012, 08:47 PM
You are about as nuts as I am collecting NOS parts! I may have that extra park light housing.

Do you have the correct battery hold down clamps? I had two boxes of NOS ones. Not sure how many left. Was getting 200.00 a pop on ebay as the 69 Boss 9 Mustang and other big buck ones use same hold down.

I found them online and ordered two. That meant two boxes! I think there were 4 to a box . . . LOL

Were you able to find a NOS floor mat? I found one and purchased but when it showed up it had a small tear . . .
11-20-2012, 11:42 PM
I think the 4x4 *might* use different battery clamp bolts than some other models. Those should be the correct clamps in my last post for the tray that bolts to the right outer frame rail that is in one of my previous posts. They look right compared to the illustration and part number should be correct.

No floor mat yet. There's got to be a way to salvage a torn mat...no?

Let me know about that housing. PM me if it looks like a go.
11-21-2012, 12:03 AM
That sounds apocalyptic. I imagine that was not fresh water, either.
We had a storm roll through last night and dumped between 4-7 inches in most locations. 70mph gusts snapped one tree that landed on an unsuspecting camper. He was not happy. My driveway was flooding some. Typical November in Seattle.
11-21-2012, 12:36 AM
C6TZ-4676-B .. Pinion Seal ~ Dana 60/60.3 / Rear axle parts lists 93 & 94.
C5TZ-13206-H
.. Right Parklamp Body / 1965 F100/750, 1966 F100/750
before
serial number 788,001.
GREEN SALES CO. in Cincinnati OH has
2
= 800-543-4959.
--------------------------------------------------------
C3TZ-8121464
-
A
.. Right Vent Window Pivot Bracket
FRED GRANDE FORD in Casco MI has
1
= 586-749-3141.
MANDERBACH FORD in Temple PA has
1
= 610-929-3683.
------------------------------------------------------
Headlamp bucket retainer basic part number
13062
.. there are two different types.
11-21-2012, 07:18 AM
11-21-2012, 07:36 AM
Originally Posted by
1_ton_bronco
160
available NOS and here are the Dana part numbers
34022
or
35724
for the little charmer.
So, if y'all don't care if it's gen-u-ine Ford...or not, whiz down to a local autoparts store and buy it there.
11-21-2012, 10:18 AM
You're attention to detail is very much appreciated by me.
Must watch those Before and From a bit closer
*
At least in my zip code Napa wants $26 for the rear pinion seal, plus nearly 10% sales tax. Figure about $28.50 out the door for me. I bought mine on eBay for $9.99 and free shipping. It's worth a try. Package has never been opened, but maybe it's as hard as a rock and not worth it.
http://napaonline.com/Catalog/CatalogItemDetail.aspx?R=NOS18888_0073746507
This is supposed to be a couple of C2TZ-13062-B. I see he still has two more, but the price has gone way up. Here's what I bought. About $14 total shipped for the pair.
http://www.ebay.com/itm/190733716138...84.m1497.l2649
And now he wants $21.55 plus $4 for shipping
EACH
and that's with the 10% sale!! Hmmmmm
11-21-2012, 01:04 PM
11-21-2012, 04:22 PM
i got my nos door locks..
but wtf.. i lost one clip.. so the lock works but the rod missing the clip.. it doesnt lock..
i gotta get a pic
11-21-2012, 04:29 PM
It's
not
an invalid part number, it's obsolete. Grande listed the part number on the parts locator, so how could it be invalid?
These are the only sources that have it. I called Grande to find out what's going on at 2:12 PM PST, too late, they're closed till Friday.
C2TZ-13062-B
.. Headlamp Door Retainer-Top / Parts catalog sez
2
required / Obsolete
How many would'ja like?
WESLEY OBSOLETE PARTS in Liberty KY has
8
= 606-787-5293.
FRIESEN FORD in Aurora NE has
9
= 402-694-3111.
KLIMESH MOTOR SALES in Calmar IA has
10
= 563-562-3241.
CARPENTER
NOS
OBSOLETE
PARTS in Concord NC has 10 = 800-476-9653.
GREEN SALES CO. in Cincinnati OH has
82
= 800-543-4959.
---------------------------------------------------------
C2TZ-13062-A
.. Headlamp Door Retainer-Bottom Center / Parts catalog sez
4
required / Obsolete
FRIESEN FORD has
7.
WESLEY OBSOLETE has
34.
GREEN SALES has
51.
================
1_ton_bronco: C3AZ-6222050-B
.. Door & Ignition Cylinder Lock Set w/2 Keys.
1961/66 F100/1100 / 1963/69 N/NT/T500/1000 / 1967/69 F800/1000 // 1960/64 Galaxie.
The link rod clips are right (

C1TB-8121952-A

) and left (C1TB-8121953-A) specific. Which side do you need?
1957/63 Ford Truck Parts Catalog available on a CD from hipoparts.com
11-28-2012, 10:07 PM
I think someone said these taillight gaskets were $8 a pair for reproductions at DC. I got two pair of NOS for $8 from Miller.
My originals were dry as a bone. Brittle.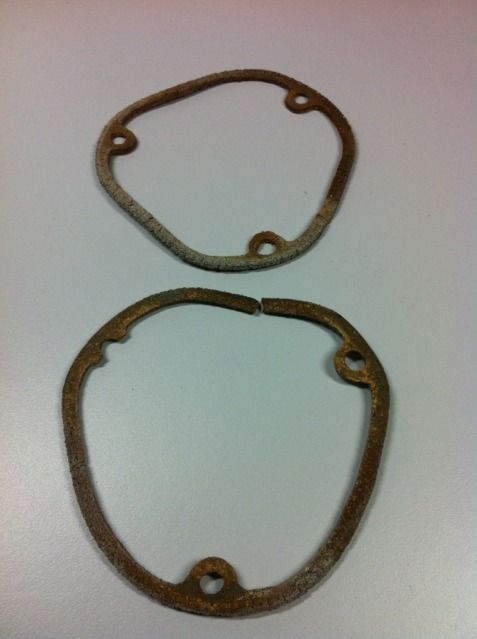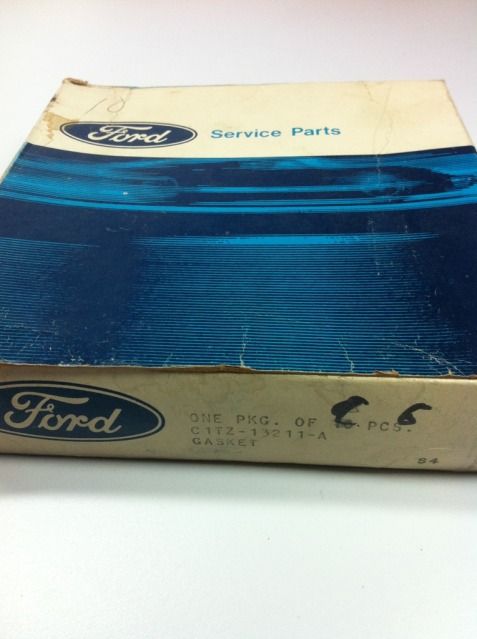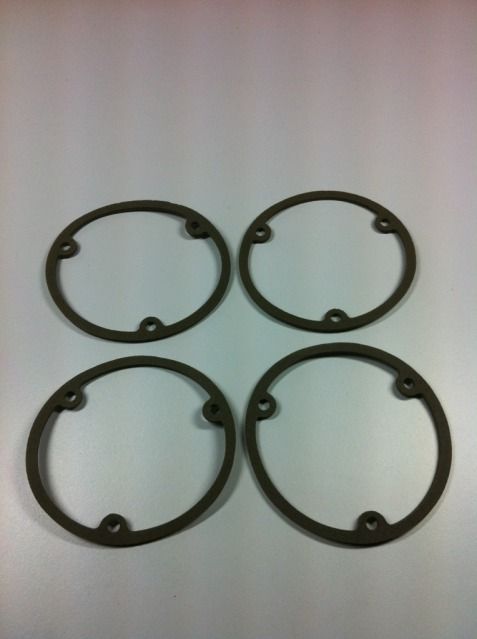 Then my buddy with the 66 F250 4x4 he's owned since 1967 handed me these over Thanksgiving weekend. Some vent window weatherstrips he had and figured he would never use.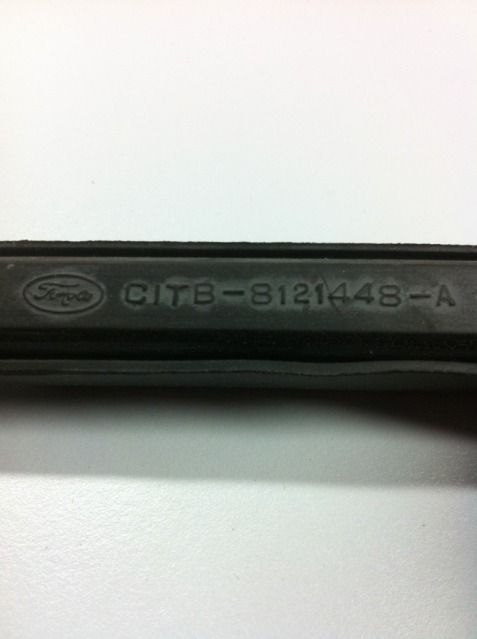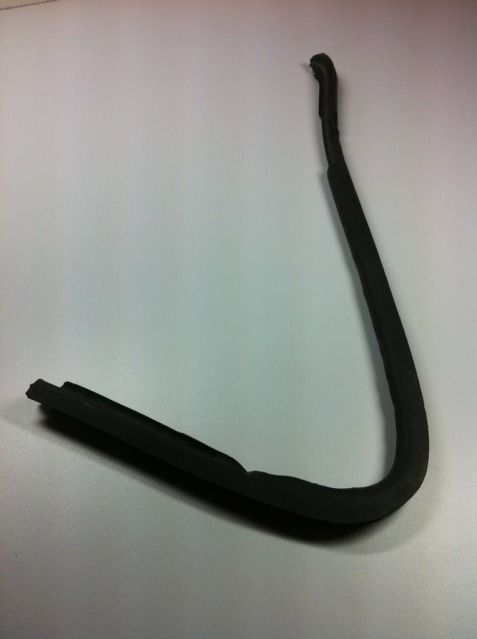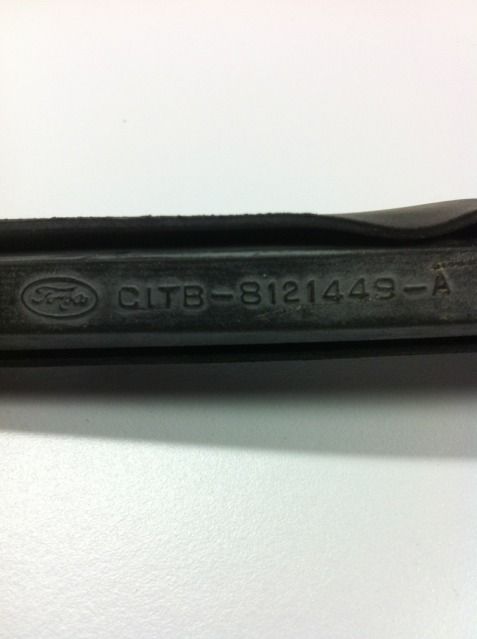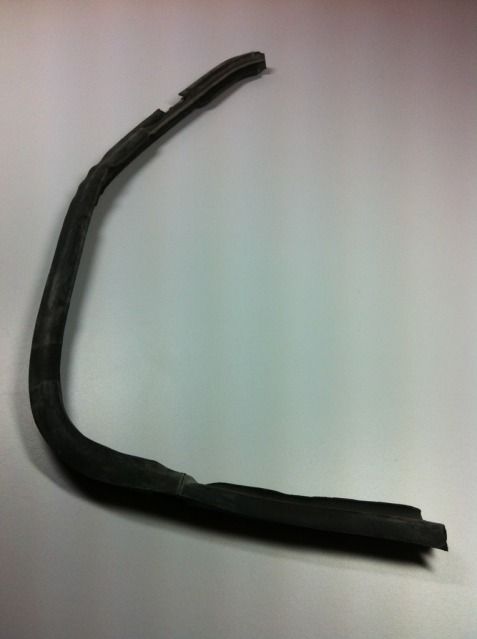 They still seem nice and pliable. Hopefully they work out OK.
11-28-2012, 10:45 PM
11-28-2012, 11:40 PM
I bought my door locks from the same seller. Really nice to be able to lock the doors and have just one key for everything, too. I removed the E-clip from the back and swapped the little arm on the back of each to my originals so all I used was the cylinder itself. My drivers door still has the tar paper water shield behind the access cover so I had to be very careful with that one to not destroy it, but was able to reach my hand up alongside it and get to the lock but I had to do it by feel only.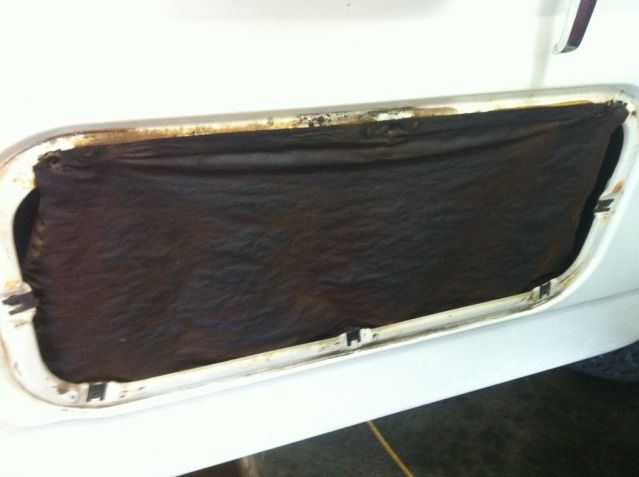 11-29-2012, 01:48 AM
Originally Posted by
1_ton_bronco
You bought these? What are you going to do with them, use them to hang xmas tree ornaments?
These are
not
link rod clips (which are right & left
specific
~ see post 160) and these are
not
for any truck!
ebay seller only listed the part number, doesn't say what its applications are. I have parts catalogs, so I know these are for 1960/64 Ford Custom/Galaxie
only.
Trucks use
B9AB

-6421954-A
..
Control
Link
-Attaches to the door lock cylinder, the link rod
itself
attaches to it. R/L specific clip attaches to the other end of the link rod-then to door latch.
If you had the 1957/63 truck parts catalog, you could look and see how everything fits together and you can verify part numbers. So you won't buy the
wrong
parts from
clueless
ebay sellers.
12-03-2012, 10:08 PM
I picked up a rear view mirror. Seems to be in decent condition.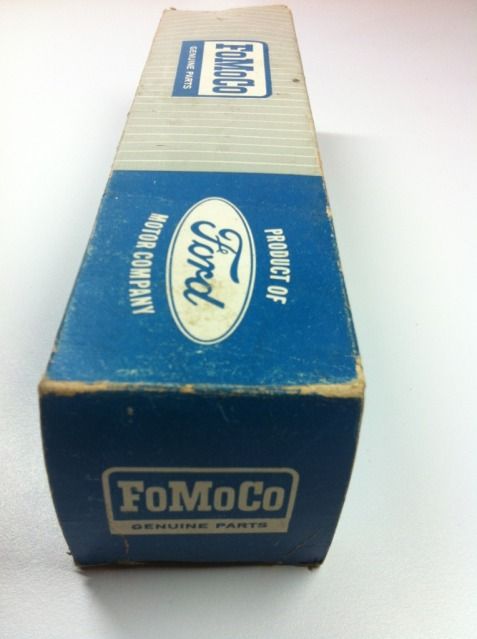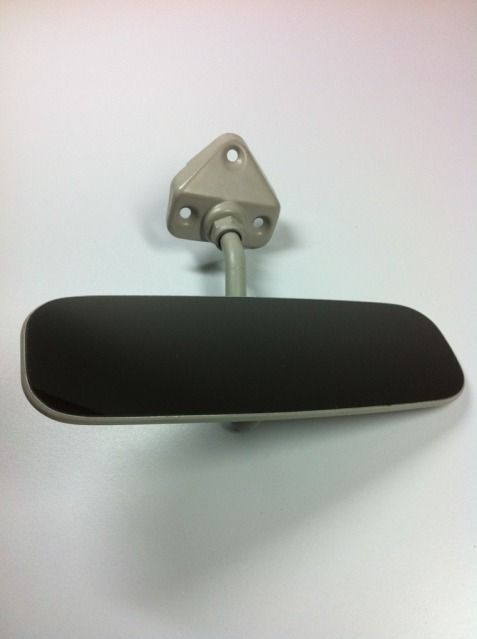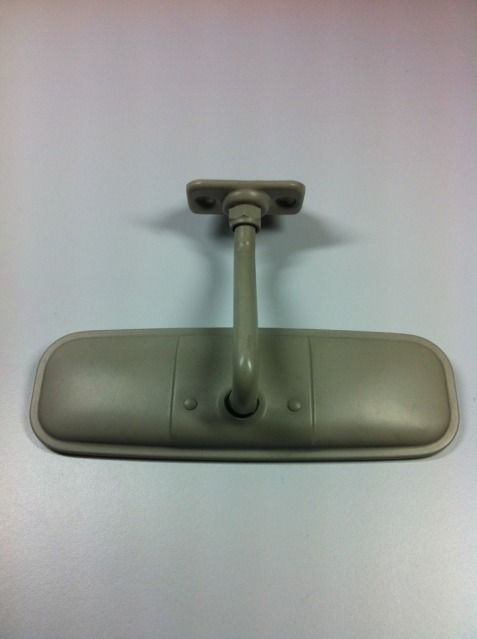 Next I swapped out the Hub-Lok hubs with the Warn hubs. They look a lot nicer. Now I need to get the rims repainted...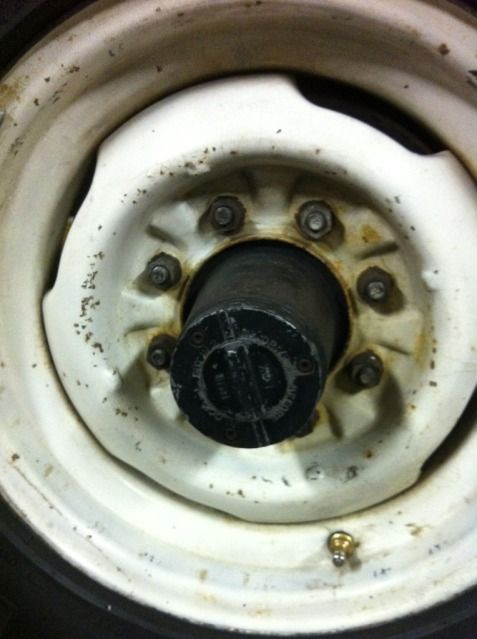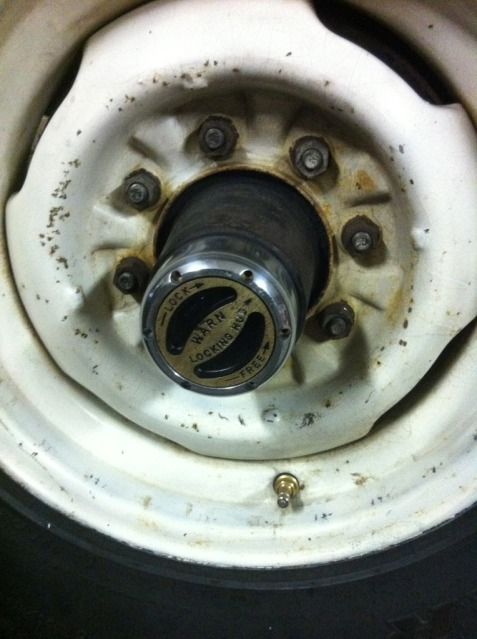 I was also able to make enough time to pull the seat and clean some of the floor. Still some to do, but it's looking good so far. The old paint still has a bit of shine left.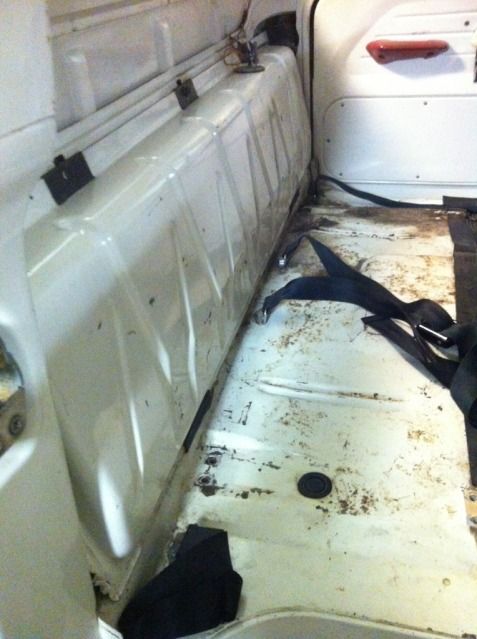 Just behind the driver's seat on the top of the gas tank (never noticed it until I was cleaning there) is another instance of the ROT number 152. That's the third instance of it so far.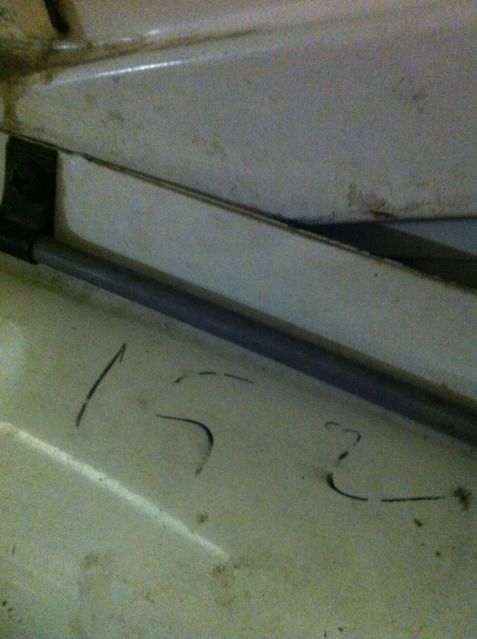 Three of the six Wittek inch and one sixteenth heater hose clamps were original. I really wanted to replace the heater hoses and there was no way they were coming off without a fight. They do have a date code on each of them of 1/66, which is first quarter 1966 as I understand it.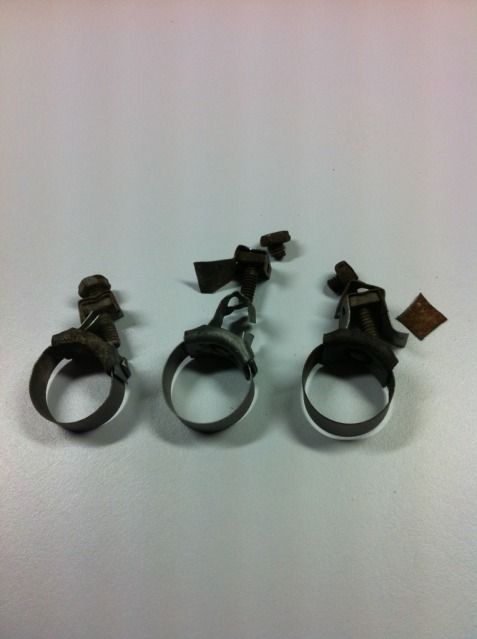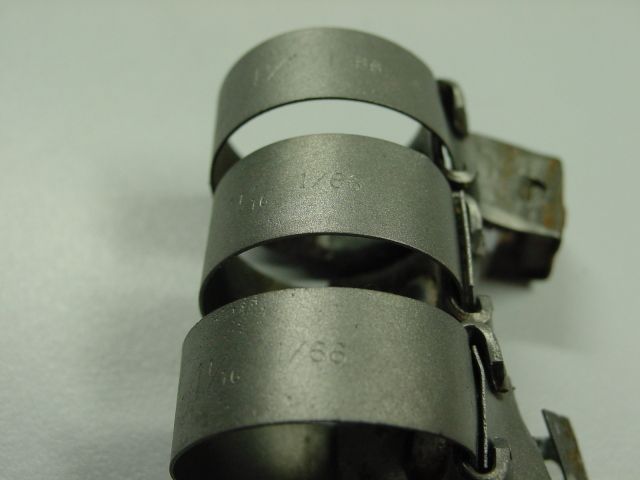 I had to switch to my normal digital camera to get this close-up. The phone camera just doesn't focus that tight.