Taught I'd try this here, cause i'm not sure where else to go.
I was on the internet looking for tires for the fun of it, and came across these "1980 F150 rims", with 235/85R16 tires on it. The rims look mix matched, from older gen trucks.
heres a pic.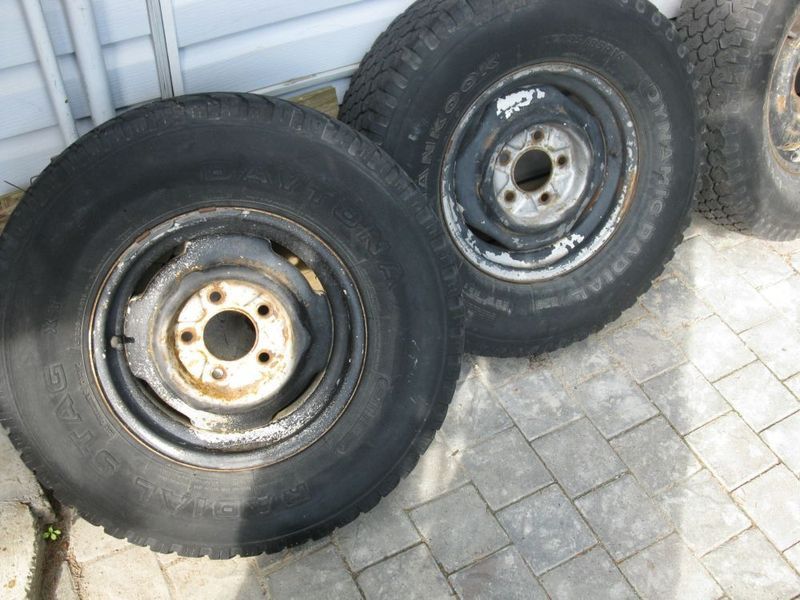 Anyone here knows what generation, if any had 16" rims on half tons?