1990 f150 leveling kit
05-07-2012, 08:03 PM
F250 (Moog CC844) coil springs, 33x12.5x15's, 3" body lift, MY Truck:
2" leveling kit, 33x12.5x15's: (NOT my truck)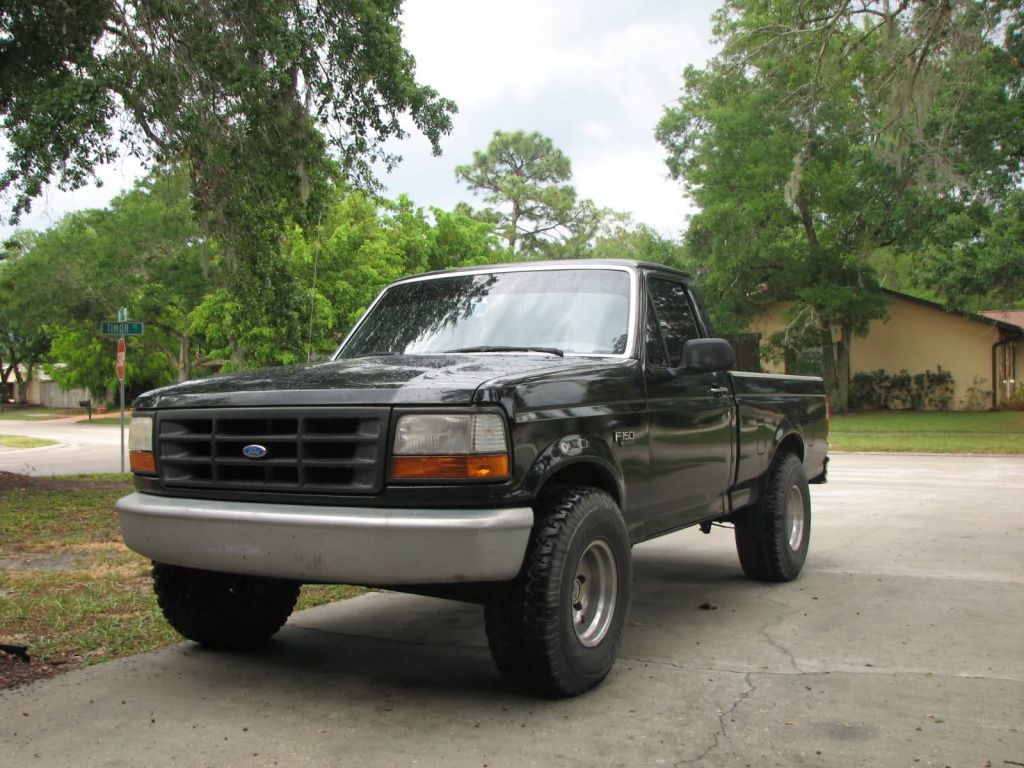 BOTH are 2WD's
05-08-2012, 02:12 PM
Here's my $.02 since I JUST went through this last week...

MOOG CC844 springs up front which brought it up exactly 1.5" ('95 F-150 in my sig).

I saved about $50 by getting the castor/ camber adj bushings myself at Napa vice buying them from the alignment shop. The shop gave me the part# they were going to use, Napa cross referenced it & gave me their brand of bushings (about $30 each w/ military discount).

So to recap, I installed the springs myself and purchased the castor/ camber bushings. Alignment cost me $196 out the door. This was to install the caster/ camber bushings & the subsequent alignment.

Oh yeah, TIRES! I was running 32x 11.5x 15s until one went bad last week (yes, 1 day after the alignment was done!). That size seems to be hard to come by out here and getting limited from the mfgs. I decided to drop down to 31x 10.5x 15s and am very happy with them! Super quiet. Surprisingly so as aggressive as they are. Kelley Safari TSR radials.
05-08-2012, 03:41 PM
Join Date: Mar 2012
Posts: 50
Kool, looks clean and can notice a difference, handling- better or worse??
05-08-2012, 05:17 PM
Yeah after I installed mine it completely eliminated the body roll around turns.

2WD with F250 coil springs won't sit as level as his, though. 4x4 sits a bit higher in the front. I still have a bit of lean to my truck, been thinking about tearing them out, putting some stock height coil springs, and 2" coil spacers in.

I can post some before/after of mine when I get a chance.
05-08-2012, 07:49 PM
Yes. When lifting the front end you change the geometry of the steering linkage so an alignment would be highly suggested to keep from wearing your tires and linkage out.
Thread
Thread Starter
Forum
Replies
Last Post
Toy Hauler Towing; Fifth Wheel & Bumper Pull
1999 - 2003 7.3L Power Stroke Diesel