1954 f100
03-05-2018, 12:08 AM
I feel like I am in the home stretch. I've got most of the truck painted now and am assembling the truck bed. I assembled the box and then moved it to the truck. I feel like it would have been easier to assemble the wood separate as well but it is all together now. Next on the list is to finish the rear electrical (tail lights and turn signals and gas sending unit.) Then I'll hang thew rear fenders. At that point I will need to change my exhaust a bit as it is currently a bit high and I want them to turn out below the running boards. With all that done all I am lacking is an alignment and interior.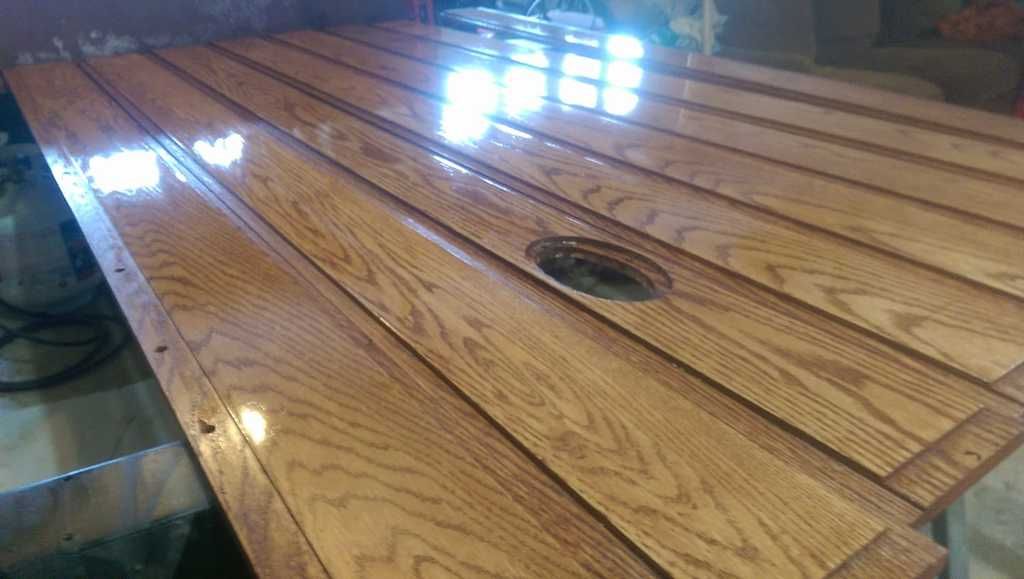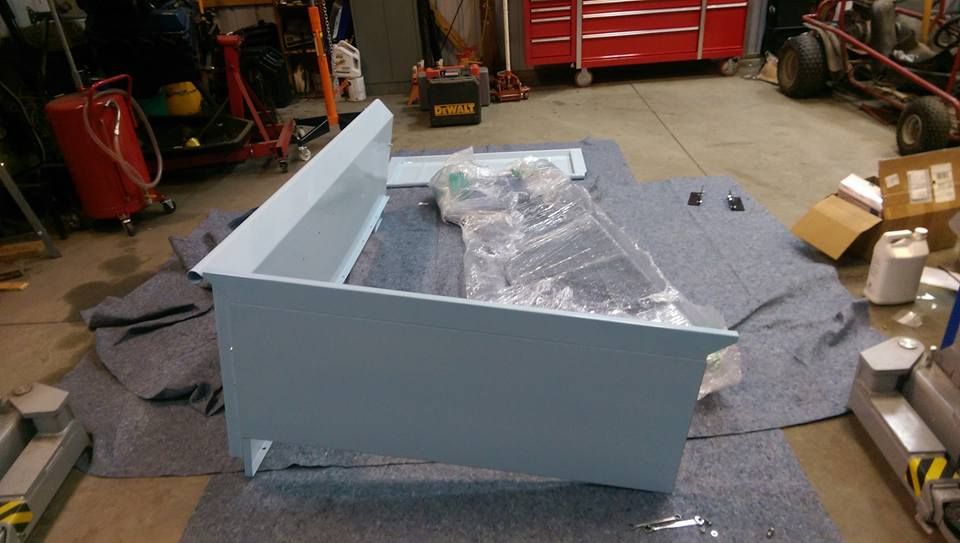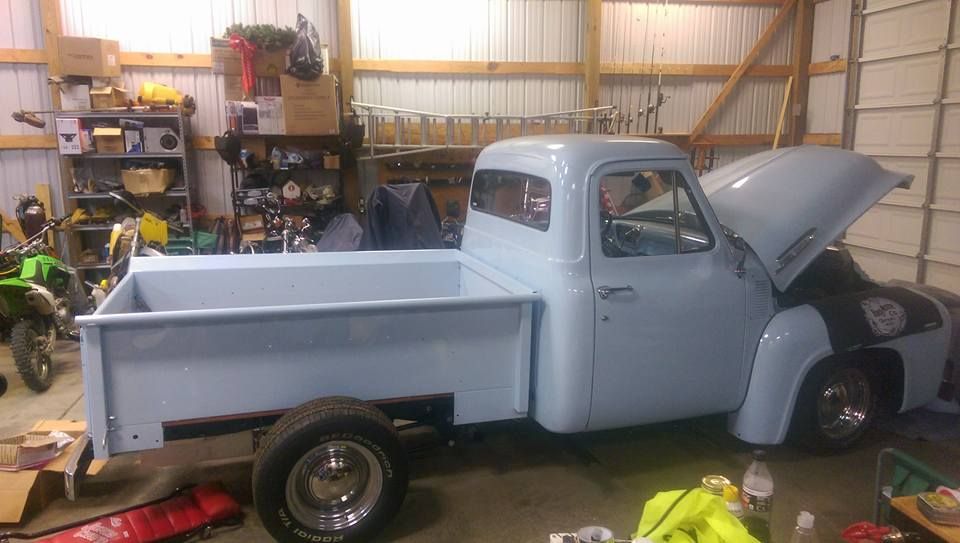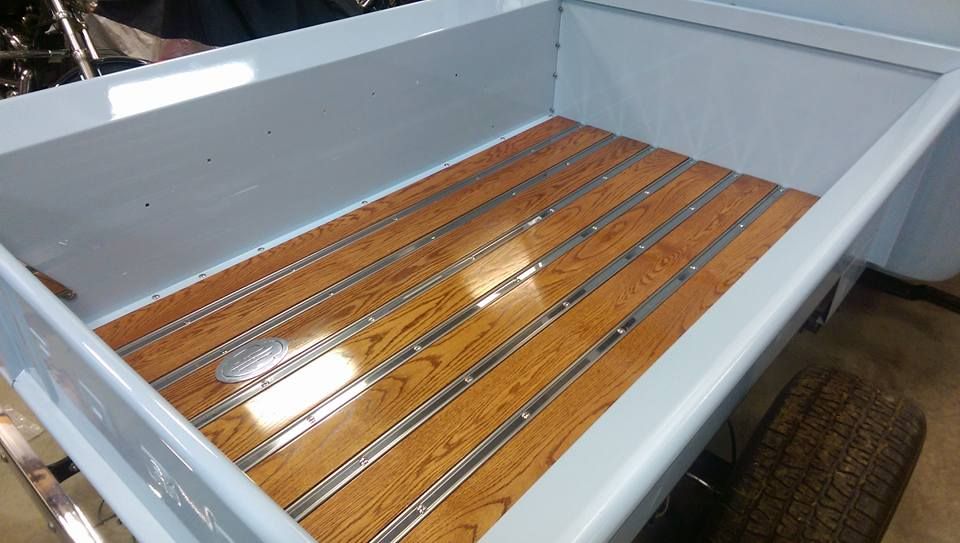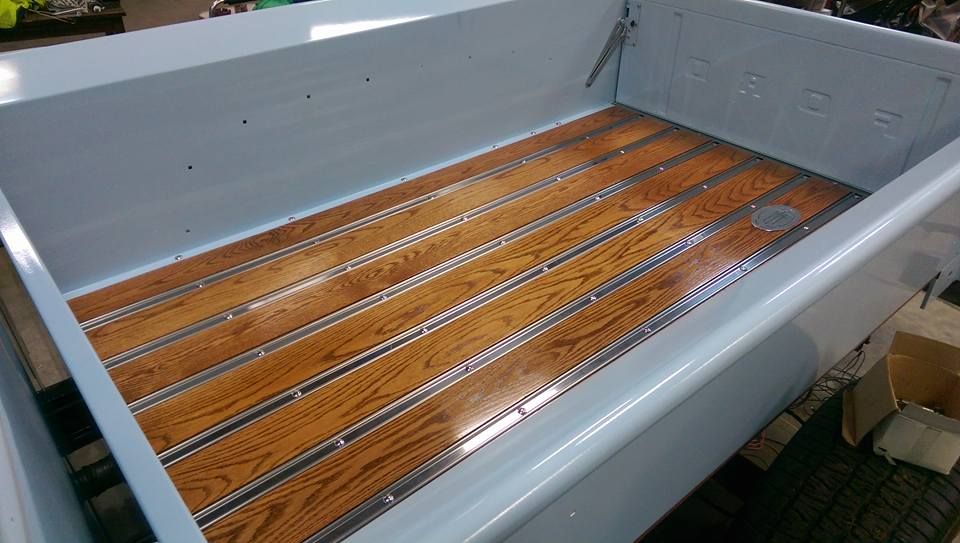 03-05-2018, 07:54 AM
03-05-2018, 07:58 AM
The stain is Minwax Red Chesnut. It was darker before the finish coat went on I wished I had stained it twice. I put 9 coats of spar Urethane on. The first 6 wire 50/50 mineral spirits and rubbed on with a cotton rag. The last 3 coats was thicker, only diluted 1/3 and applied with a finishing brush. I am a novice at finishing wood so all together very happy with the results. I hope it holds up for a while.
03-20-2019, 08:28 PM
Been a while, I drive the truck all the time now. I feel like I work on it at a steady pace but there isn't much to show in pictures or even update. I added a PCV system recently. Here is a few pictures we've taken since I last posted.
Ive ordered ABS kick panels and headliner and have 5 yards of of vinyl left over from the seat (I had someone else upholster the seat). Once that is done I don't have anything planned to work on. I am going to hold off on door panels and see how I like it. I'll post pictures when I get all of that in.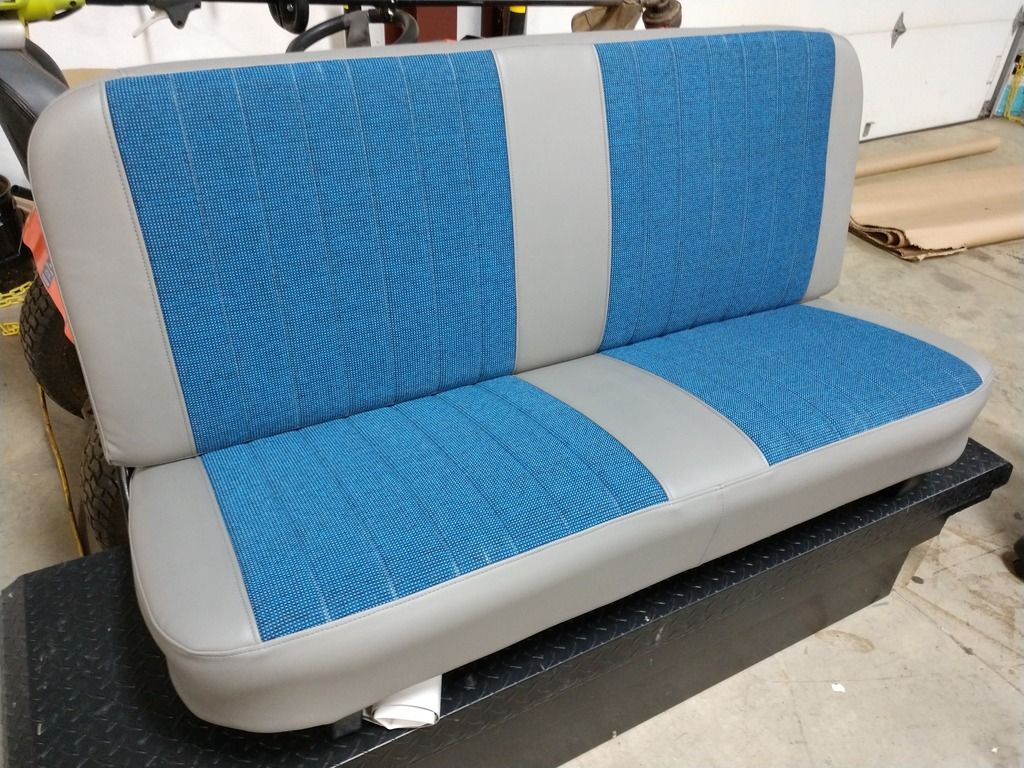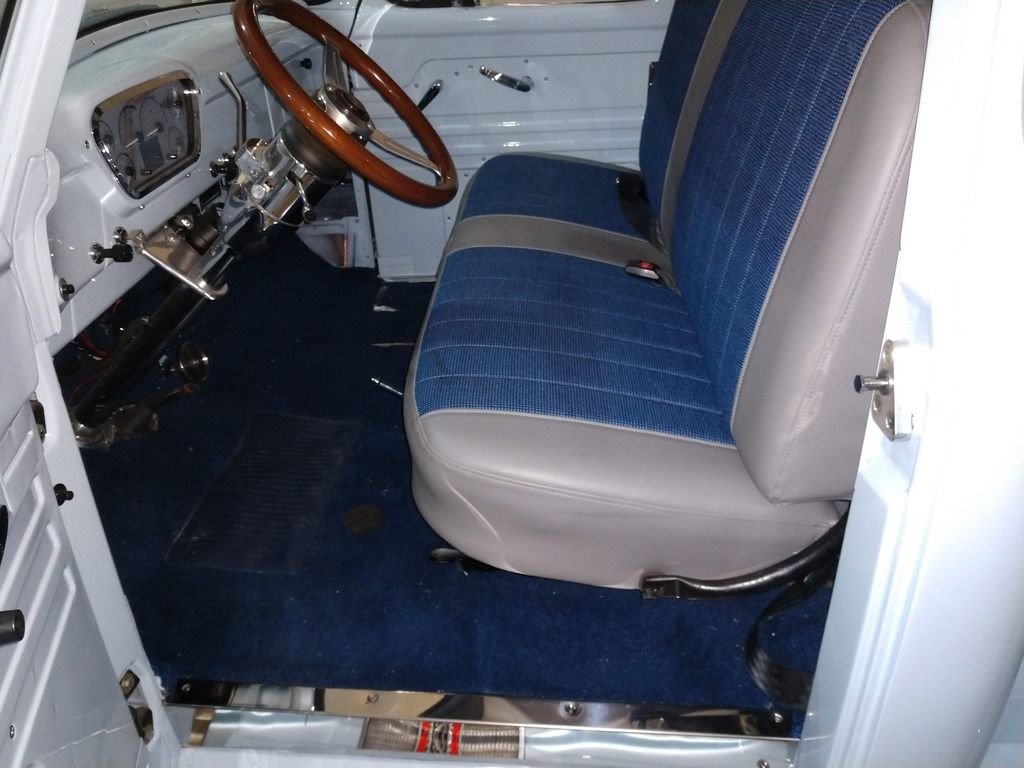 03-25-2019, 09:43 PM
The AC lines are Aeroquip. They are pricey but can be assembled with no special tools. The local rubber shop wouldn't press fittings onto braided line so this was the only way to go. The heater hose is standard braided line. I made all the hose myself. Inside the cab I used another one of their hoses but it uses a clip system. Both are made by the same parent company, Eaton. I used a vacuum pump from harbor freight for 30 minutes before filling. 2 years later I still have cold air.

The hose brackets are something i found on summit they are labeled as tubing clamps and are made of two billet pieces with a bolt the threads them together. I run the bolt through the inner fender and it keeps the hoses from chafing.
Thread
Thread Starter
Forum
Replies
Last Post
1973 - 1979 F-100 & Larger F-Series Trucks
1987 - 1996 F150 & Larger F-Series Trucks
Conventional (Bumper Pull) Towing; Travel Trailers & Pop-ups
1987 - 1996 F150 & Larger F-Series Trucks