Starting a project thread for my truck....its a 1997 Ford F250HD XLT, RCLB, 4x4, rebuilt auto, 7.3L Powerstroke. Hunter green and white 2 tone.
This heres about 2 months after I bought it. It was originally purchased new at DOnell Ford in Youngstown, OH. Had 2k on the rebuilt tranny when I bought it. Body is pretty straight with alittle rust and runs great! I removed the moulding off the cab, rookie bars, and the bed rails.
Hauling 425 gallons of water...
painted the grill inserts
Stripped the stock alcoas,
Some used tires that were better than my old ones...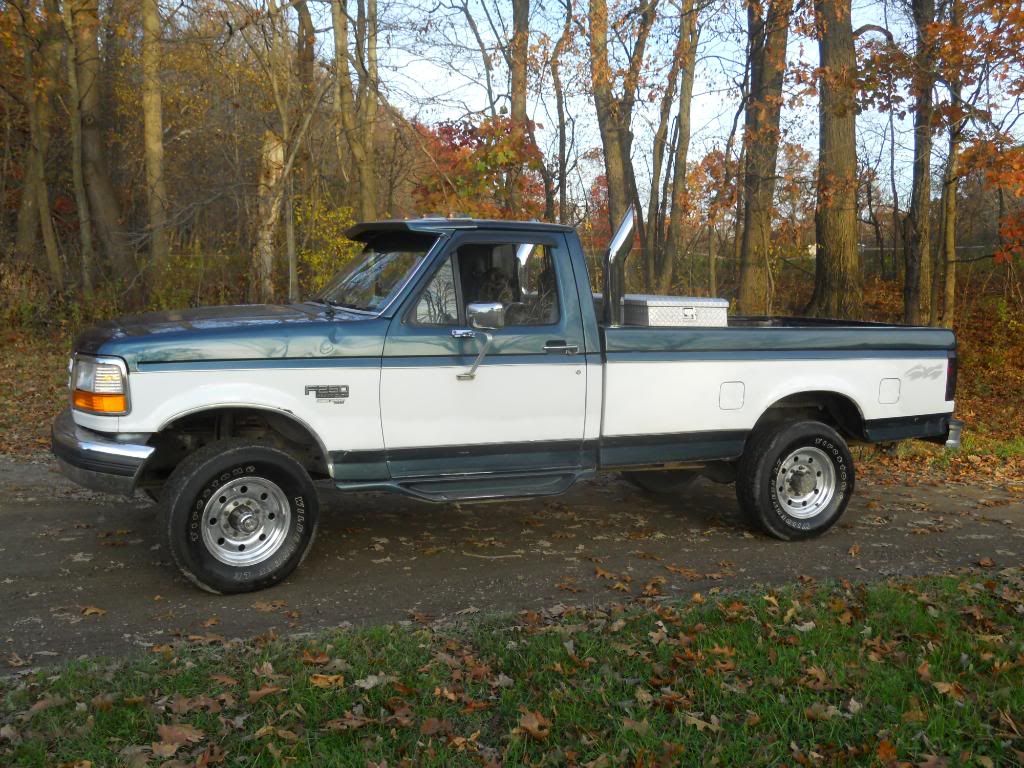 Hit a mini-van
Also got 33" Kelly Safaris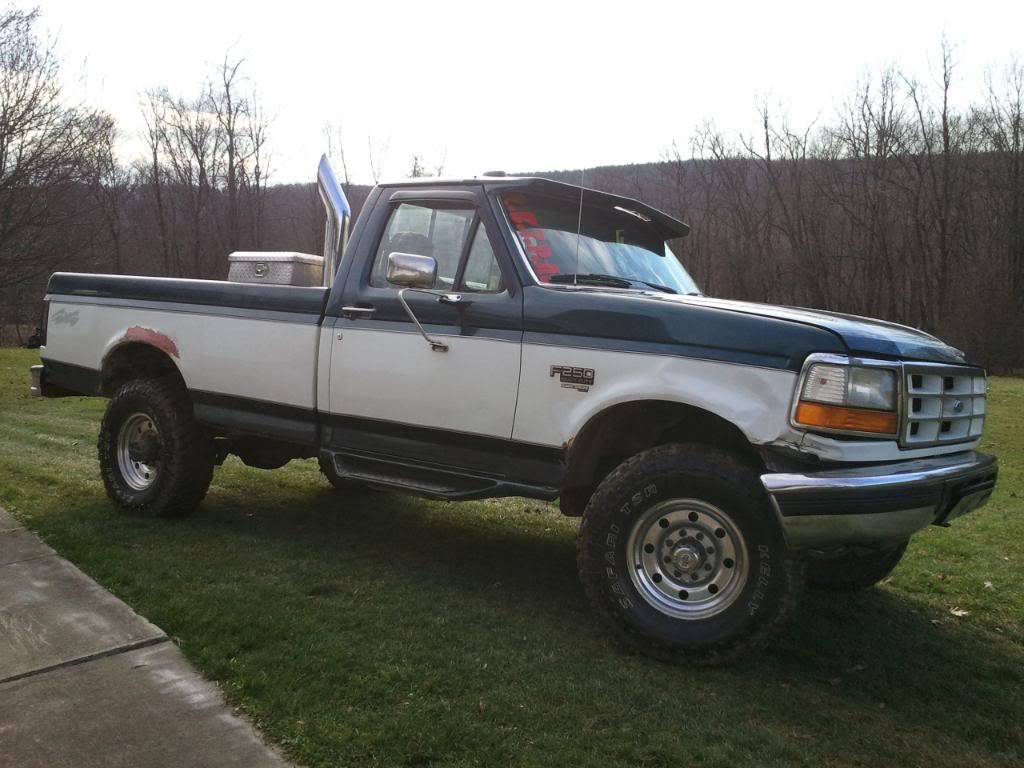 Got some guages
New fenders
Body damage fixed with some new headlights.
New rims with Nitto tires, going to put the Kellies on em soon.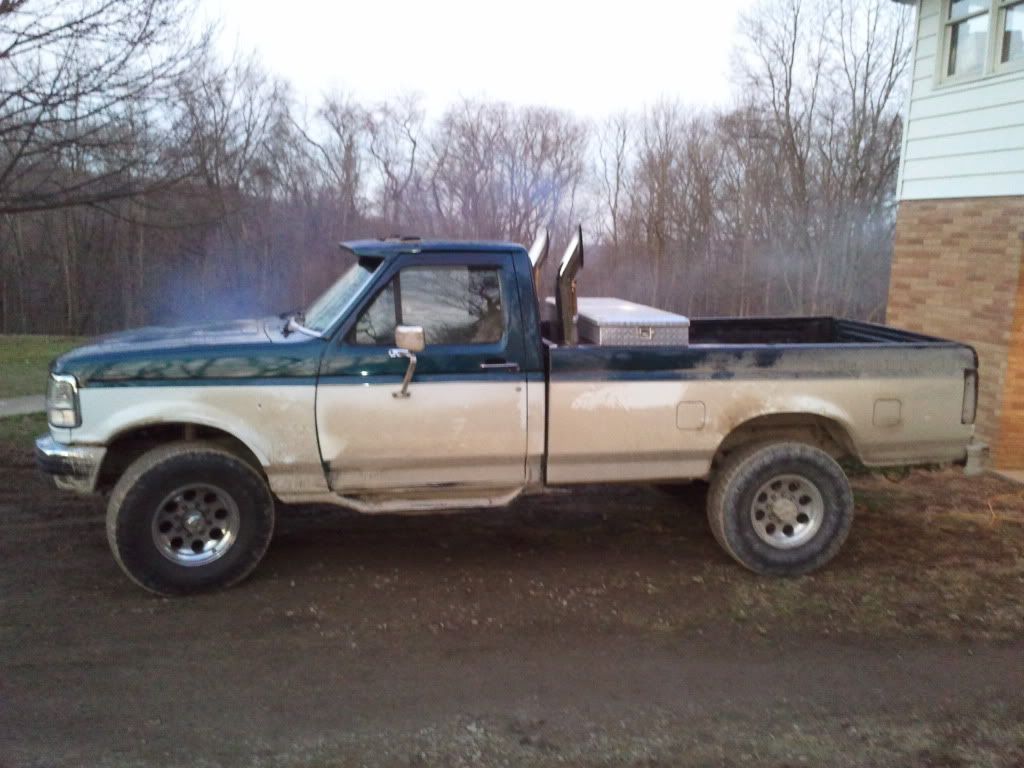 Removed the running boards
Also has a TS 6-pos chip, getting stage 1 injectors in the next few weeks with custom tunes, going with a single 6" stack. ALOT more to come power and looks wise!