Year: 1978
Make: Ford
Model: F-250
Price: $1000
Mileage: 150000
Color: Silver & Black
Private or Dealer Listing: Private Listing
Location (State): OH
Transmission: Automatic
Drivetrain: 4WD & AWD
Color: Silver
Engine: 400m

The following is from my CL ad, so don`t be insulted if it seems dumbed down. You can PM me for more details, phone numbers, etc. Price negotiable, trades considered. Mileage as stated on title.
Here`s what I know about the truck:
It has a 400m engine that runs good, might need a fuel filter($3). C6 automatic transmission and np205 part time transfer case. Dana 60 rear end, and an 8 lug Dana 44 front end. Stock suspension, clears 35 inch General Grabber MT`s(included). No battery. The body is kinda rough, it would pobably make a good firewood or beater truck if you didn`t want to fix it up. The thing welded to the front bumper has been cut off.
The main problem with it is the transmission. It slips pretty good, I was going to get a different transmission for it. You could try and drive it, but I don`t know how far you would get, so I would trailer it.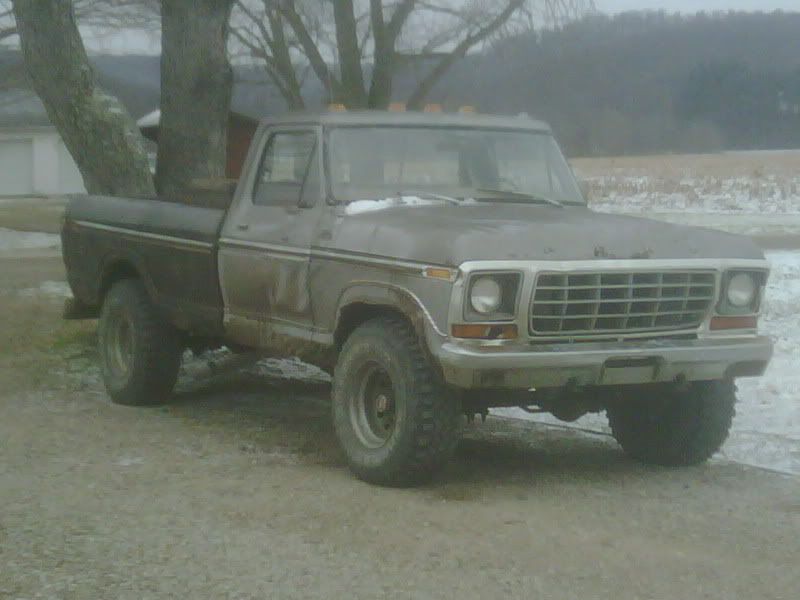 More pics in my thread(signature).