Who Would Like a FREE... (NOT A "FOR SALE" thread)
04-16-2015, 12:58 AM
Join Date: Dec 2014
Posts: 1,698
Front console cup holders and rubber insert?
---
Hi!
Figured I'd throw this one out here.
Does anyone have the original rubber cup holder inserts and the rectangle rubber mat for the front console cup holders and coin holder/storage/ash tray thing?
I'm in the Philippines, so need to drop it in a USPS package, but I'll cover all expenses of course, and even buy you a beer..
04-16-2015, 02:04 PM
Join Date: Dec 2014
Posts: 1,698
'05 Ford Expy EB 4x4
Here's a few pics I found online, it's the two rubber inserts for the cup holders, and the rubber mat going into the coin holder/storage bin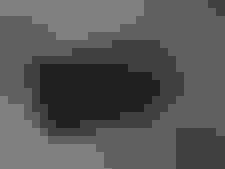 04-16-2015, 05:41 PM
I found these on eBay. Are they the correct ones?
http://www.ebay.com/itm/381225291796?_trksid=p2055119.m1438.l2649&ssPageName=STRK%3AMEBIDX%3AIThttp://www.ebay.com/itm/221743912561?_trksid=p2055119.m1438.l2649&ssPageName=STRK%3AMEBIDX%3AIT
04-17-2015, 01:21 AM
Join Date: Dec 2014
Posts: 1,698
Yep, those are correct, but they ship with the "global shipping program" on ebay that makes each order cost close to 100 bucks, as it charges a quite high "import fee". That's why I thought I'd throw it out here, to see if I could get it a little cheaper than that.
04-17-2015, 09:14 AM
I wouldn't mind getting them and shipping them down to you, but my concern is liability. If the package were to get lost, stolen, or damaged on the way, or customs slaps some unexpected import fee on it, then it becomes a question of who takes the loss. You know...no good dead goes unpunished and all.
04-17-2015, 09:27 AM
Join Date: Dec 2014
Posts: 1,698
That would be great! Import fees are the name of the game, so that's my cost of course. Shipping as a "gift" without any invoice in the package and a 10$ item value would lower the risk of that though. And shipping with USPS is usually quite reasonable, though it takes 6 to 8 weeks. I've shipped lots of things here, so far I haven't lost a single package. Last package I received with USPS was the workshop manuals, and I paid $2 in import fees on it..
04-17-2015, 09:55 AM
04-30-2015, 04:02 AM
Join Date: Dec 2014
Posts: 1,698
I have a friend with a 1997 or '98 Expedition XLT 4wd with the 4.6 engine. She managed to crack the dashboard instument panel bezel when she hit it with her knee getting in to the car. I've looked at ebay and found some but they don't ship to Philippines and won't allow me to buy them, so, does anyone know where to get parts for the dashboard on the older Expedition?

Here's the part I'm looking for, same color and options (4x4 switch, power adjustable pedals)

http://www.ebay.com/itm/2001-FORD-EXPEDITION-XLT-TRITON-V8-INSTRUMENT-CLUSTER-RADIO-BEZEL-GREY/161683566856?_trksid=p2047675.c100005.m1851&_trkparms=aid%3D222007%26algo%3DSIC.MBE%26ao%3D1%26asc%3D30002%26meid%3D69b10596ed25450a87ffe2aa15ee96c3%26pid%3D100005%26rk%3D4%26rkt%3D6%26sd%3D121629575705&rt=nc
09-15-2015, 01:41 PM
Join Date: May 2015
Location: Big Sky, Montana
Posts: 4
Anyone have a plate for window switch for 98 expedition rear passenger side door. I took door off to fix the damn lock, and snapped the little plastic piece that holds the switch down. Not sure what to call it. grey or dark grey, but at this point, any color. Husband is tired of catching the window switch on things.
Kind regards,
Kinga
09-15-2015, 03:47 PM