I got 2 parts for "sale" but i am giving them away to whoever wants them. The catch is i am not going to drive far and i won't ship. They are cost free to whomever wants them and they are in useable condition. I didn't know if this was ment for the sell/trade section since it isn't going to really be profitable but if i am in the wrong a mod could be so nice as to move it for me
Anyways onto the items in question. I had 1 round headlight bezel i got from the junkyard if i recall correctly it came from a 79 F-100-150 reason i got it was cause i was going to do a conversion on my bronco but after seeing the difficulty i had just getting the one off i decided to not go through with it. This could be used as a replacement or whatever. It has the little chrome trim ring thing that hold the light itself in but somehow one of the 3 tabs broke off. I assume while it was floating around in the back of my bronco. It has no bolts and could use a good cleaning but it seems to be in good shape. Here is a picture of both items: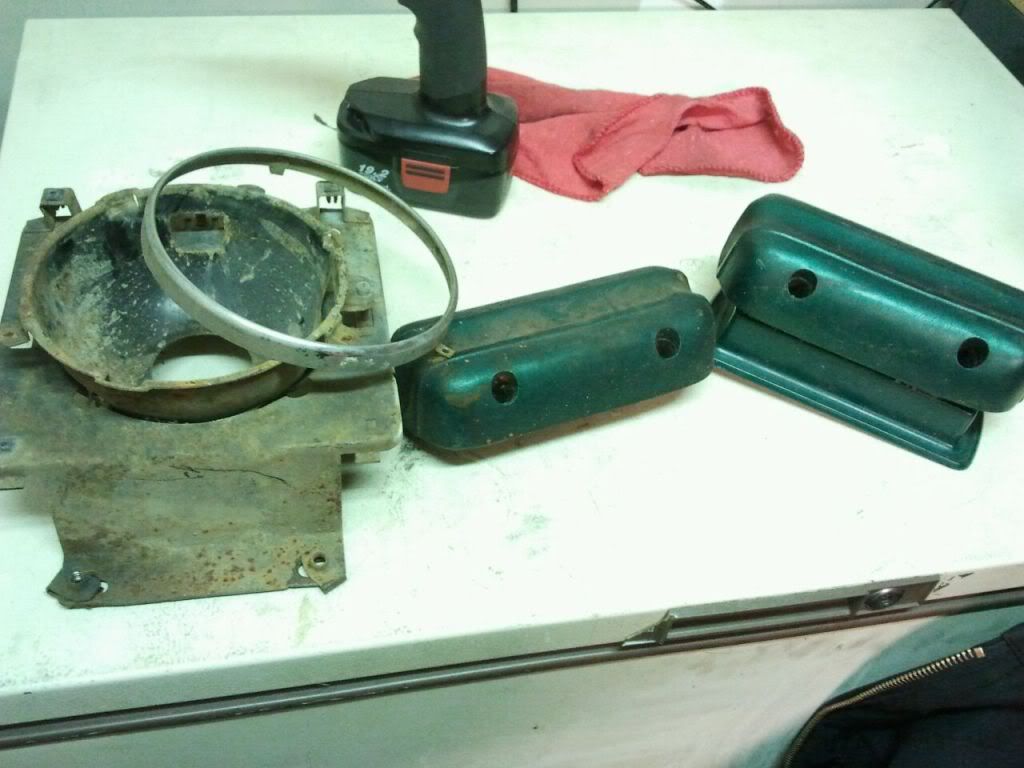 ****DRILL NOT INCLUDED****
Next are the green arm rests from my 78 bronco. they go on the rear panel next to the back seat. I found them in the back when i bought it and i don't feel like trying to get them on so i will give them to someone who wants it. I only have one of the plastic housing looking things and it appears only one bolt with it. They are kind of dirty but otherwise in ok shape.
I would be willing to meet someone near by or whatever i just need to be contacted and set up a time first so i can throw them in my truck first. The Supermall parking or Chevron gas station near by would be good for those close by and for others we will have to think of something. Like i said these are free so the only benefits are me getting rid of them and someone getting some finishing touches for a resto or something. If anyone is interested you can PM me or post here. You never know this could also turn into some sort of swap meet or GTG. Anyways thanks for reading and if it gets moved thanks to mods for not killing me