Ford Motorsports Watch
01-21-2012, 09:59 PM
Ford Motorsports Watch
---
Category: Non-Automotive
Price: $30
Private or Vendor Listing: Private Listing
Part fits (you may select multiples): Hybrids
Item Condition: VA
Shipping Information: Item can be shipped
Engine: Part suitable for gas truck, Part suitable for diesel truck

Ford Motorsports watch. . .nylon strap with Velcro adjustment. Was a Christmas Present many moons ago, never wore it though. . .looks cool, but I don't wear wrist watches. I'm upity and sofistykated and have a belt loop watch
Has warranty card and comes with the aluminum case. Needs a battery.
Make offer if you feel I'm asking too much
Thanks,
~Steve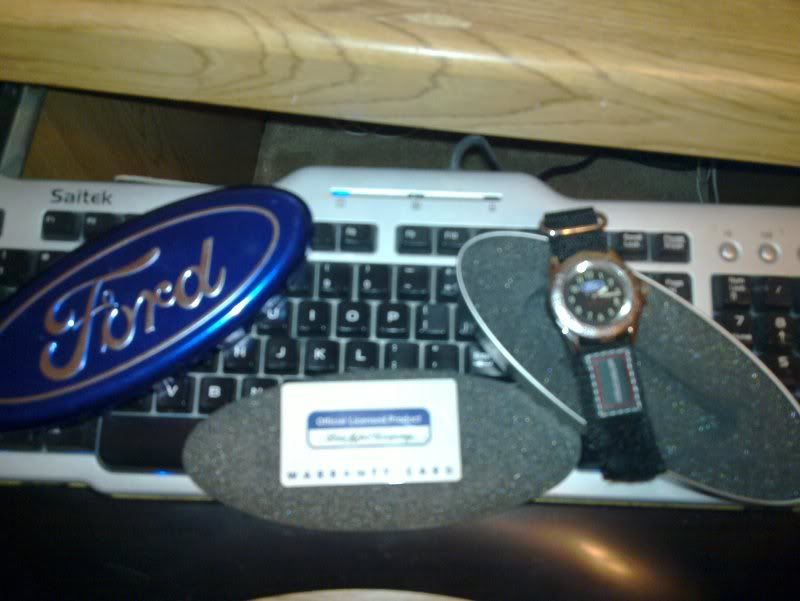 01-21-2012, 10:56 PM
Join Date: Feb 2002
Location: Portage Twp, PA
Posts: 636
Any chance you can take a better pic of the watch itself?

Thanks,
Pat
01-21-2012, 11:16 PM
Not sure if I can do better than this. . .my phone and camera don't like close ups. . .and I don't know how to turn off the stupid flash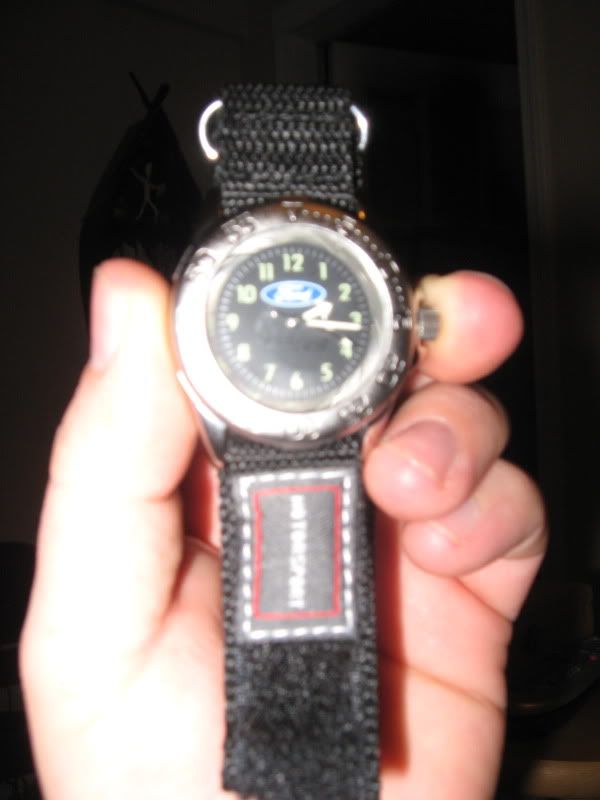 02-18-2012, 09:45 AM
Watch is still here. . .
Any takers? Bakers? Candle Stick Makers? Rump Shakers? Fakers? Los Angeles Lakers?
Offers are welcome
04-05-2012, 08:28 PM