My homemade glowplug harness puller.
11-05-2011, 06:55 PM
My homemade glowplug harness puller.
---
I have seen several posts about glowplug harnesses and various tools whether homemade or bought. Here are a couple pics of mine that I made a couple months ago. I had some small wooden file handles and I broke the flux off of a 3/32 welding rod. I dont remember off the top of my head the drill I used (I think around 13/32 as .400 sounds familair) but I had measured my harness and I got a drill bit a little bigger than the diameter of the boot and wrapped the rod around it and then bent it back and slid both ends into some holes I drilled into the file handle. I believe the pics give enough info. It worked flawlessly and didnt even crack the harness.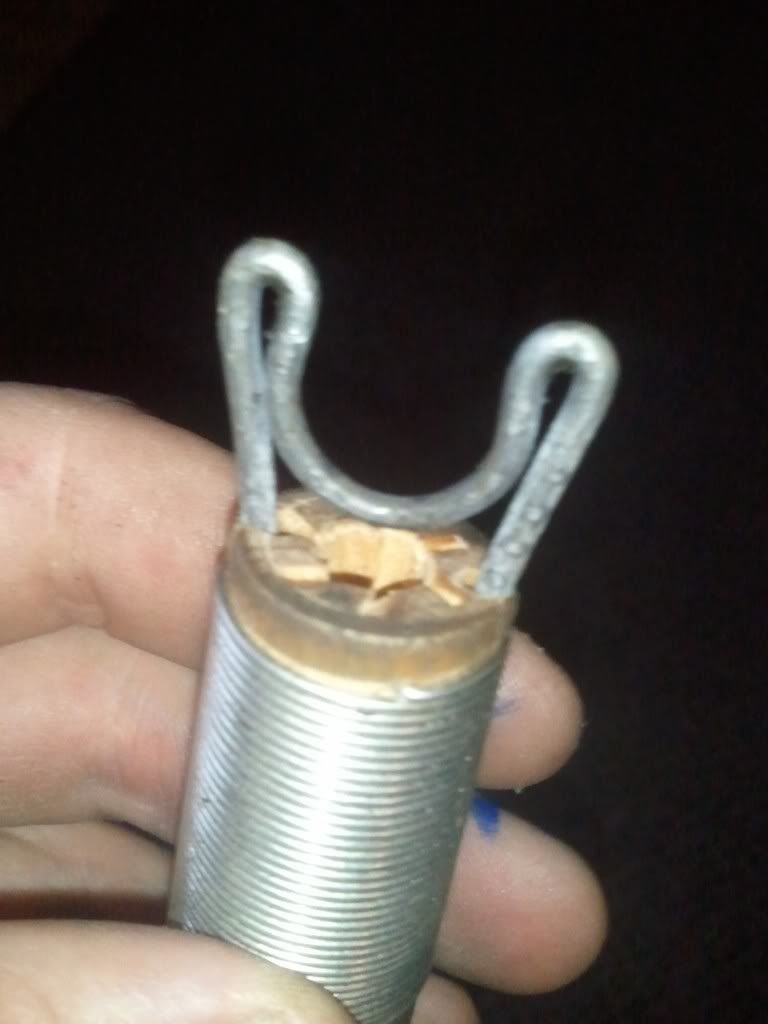 11-05-2011, 07:07 PM
Worked like a charm for me. How long it lasts I dont know, I only removed the passenger side harness with it (twice) but all came out a-ok. Slide it around the boot and pull up and the boot pops right off the glowplug.
Thread
Thread Starter
Forum
Replies
Last Post