cheap a$$ f250 build
10-31-2011, 09:21 PM
Join Date: Oct 2011
Posts: 174
cheap a$$ f250 build
---
Well I never thought in my entire life that i would get a Ford because ive been a mopar fan ever since. Im 17 and i got into 4 wheeling, then one day i saw this ford at my friends grandpa's house so i asked him how much he wanted for it. This ford has been sitting in one spot for 20 years so he said he would take $150, and thats how i got my first Ford. Its a 1976 Ford f-250. Im trying to build this thing up as cheap as possible, it will be built for mud and offroading.
So far i got the ford for $150 and it runs and drives, got a 15 gal fuel cell for $25, Chevy 63" leafs for $70, steel and bushings to mount new leafs for $50, and $150 in body parts.
plans are to shorten the wheelbase, cage it, fab up a flat bed and put some 39's on it. I know you are all going to hate me for this, but i plan on putting a 451 mopar stroker motor in it later on. The motor is almost done.
10-31-2011, 09:43 PM
Cheap is OK.
Cheap and unsafe is not OK.
Cheap and deadly is plain stupid.

Just keep this question in your head: "Would I let my _________ (fill in the blank with your most beloved relative) ride in this at 50 mph?"

Personally, I don't care what powers it so long as the rig is built with workmanship and forethought. Please avoid being a "hack"!

Post up your progress on this build thread!!!!
10-31-2011, 09:46 PM
11-12-2011, 04:45 PM
Join Date: Oct 2011
Posts: 174
you ford guys are a lot nicer then i expected, on a mopar forum if you said you were putting a ford motor in a mopar they would eat you alive.
i started tearing the truck apart the past few days. got the dash, bed, and rear axle out so far. Anyone know the wheelbase of a shortbed f250? maybe 117"?
startin it up for the last time before its in pieces.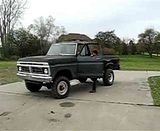 new parts
cuttin the rivets off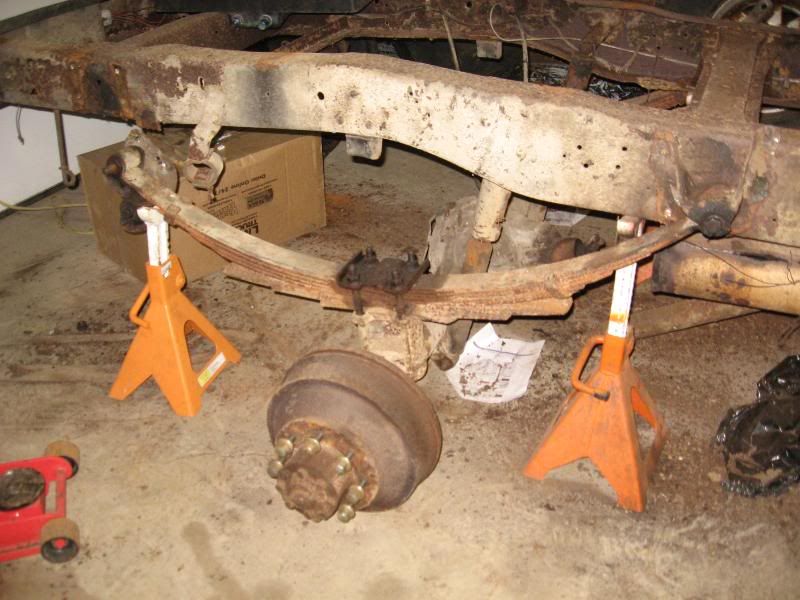 axle out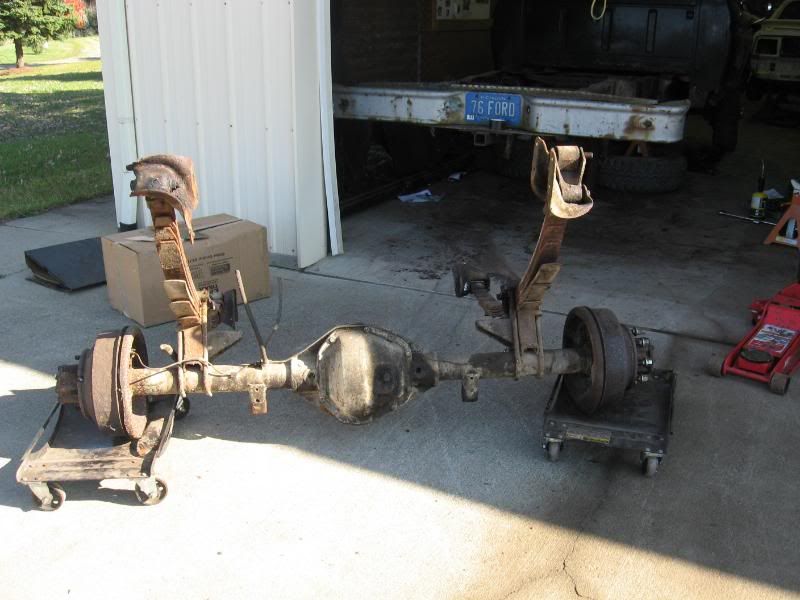 I started machining some shackle hangers on my bridgeport. i just need to get some DOM tubing and weld that on there and then box the hanger up. I still have to get started on some front hangers.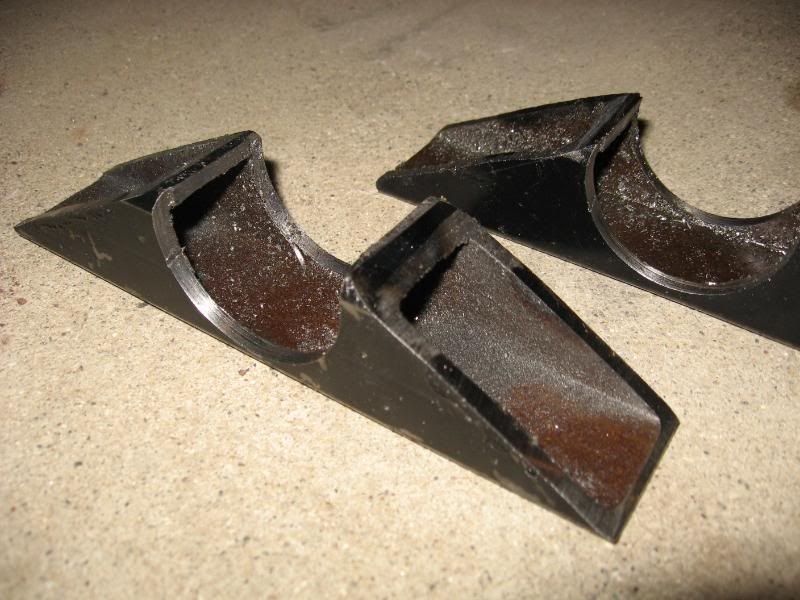 11-12-2011, 06:06 PM
While I think it's sacrelige..... lol I'll offer a bit of help. There were no short wheelbase F250s I'm pretty sure, but the short wheelbase halftons were 117. Regular whb 133. You might try a search for shortbed conversions to get the exact measurements of how much they took off the frame, moved the axle, etc. I assume you'll be getting rid of that 80s bed? I'd start looking now, they can be kind of hard to come in most parts of the country.
Why is it always a Ford that has some brand X motor swapped in. I never see a Chebby or Dudge with a Ford motor. smh
I'm sure that 451 is plenty bad, it's just the principle of the thing. Rant over. Good luck with it
11-12-2011, 06:09 PM
Join Date: Jan 2010
Posts: 226
That's because Mopar people are crazy in the head.
The truck is looking good. I know what you mean about trying to go cheap, but just take your time and dont rush it and I think you will end up with a truck you can be proud of.
I'll be the first to say it, lose the 80's box.
11-14-2011, 08:26 PM
Join Date: Aug 2005
Posts: 19
hey sleepy445fe, i too have ideas on a "switcheroo", but you'll like this one. i have a ford 302 that i have plans on sticking in an 82 chevy s-10. it'll look GOOD with that blue oval in the grille. and i like the cc there teds74ford, lookin' GOOD!!!!
11-14-2011, 10:17 PM
Join Date: Oct 2011
Posts: 174
11-15-2011, 01:23 PM
Depending on what you are using it for, i wouldn't shorten the wheel base. Looks like you have a highboy also I think, so that'd be another reason why I wouldn't do something like shortening it. Lucky find. Also i'd sell that truck before I ever put a mopar in it. That's almost as bad as putting a chevy engine in it. Both are off limits. Ford made more than enough engines to make more than enough power.