Year: 1993
Make: Ford
Model: F-250
Price: $3000
Mileage: 194000
Color: White
Private or Dealer Listing: Private Listing
Location (State): TN
Transmission: Manual
Drivetrain: Rear Wheel Drive
Color: White
Engine: 300 6cyl

93 ford 250 XL. CLEAN TITLE!!!!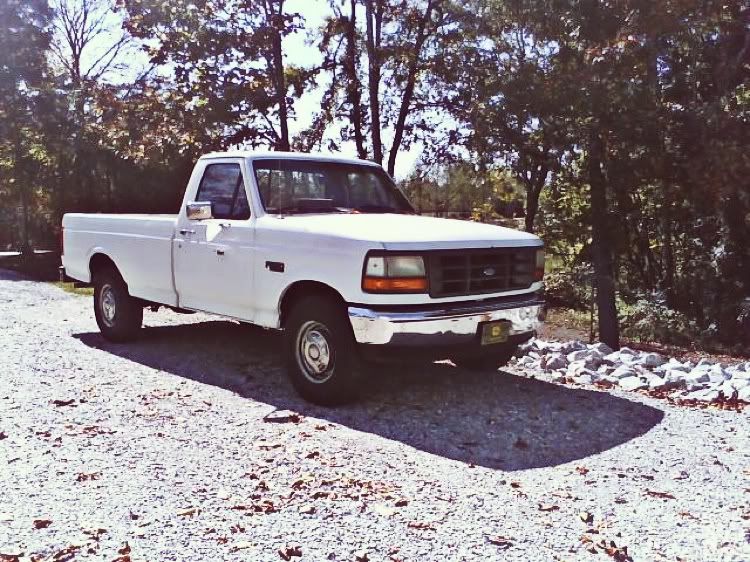 this truck has the 300 inline awesome six cylinder with 4 speed with granny low with over drive (Well its a 5spd if you want to get technical)
every to do with the trans is new and its out of a 96 f250.
The truck has a new valvecover gasket , new rod's. hose's, new slave cylinder, new master cylinder and line. truck has COLD AC & GREAT HEAT. sliding rear window with lock, no goose neck but it has the holes in the bed for one.. has a brand new REESE hitch with receiver. pretty new 10 ply tires,truck has some paint nicks an dents in the back where the rear fuel tank is and the back bumper as well. dual fuel tanks but the back one only works. VERY CLEAN INTERIOR with new carpet down. clean old truck for a 93. it's got plenty of power to pull and go anywhere. it has 194xxx miles but runs great ,these old 300's run for ever if you take care of them!!
Crank windows and manual locks. Tinted windows. The Odometer is Digital so the miles are correct and original.. the gauges all light up green.
Every light works and runs like a top... just has regular am/fm radio and all the speakers work.
New exhaust with chrome tip.
Always been taken care of and had fluids always changed on the right time.
it's been a farm truck all its life, never abused.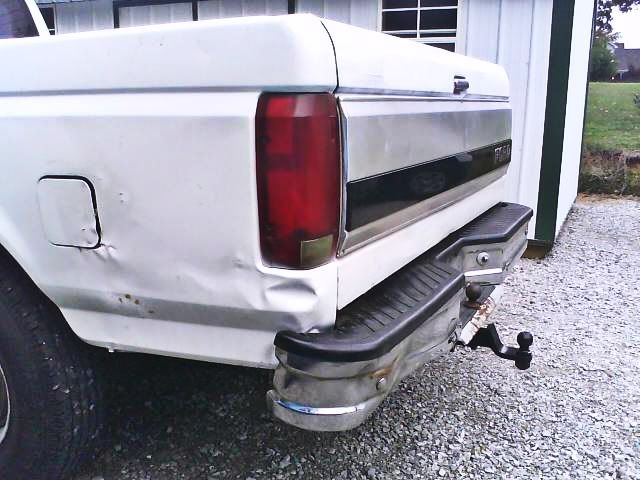 TRADE FOR ANOTHER FORD TRUCK or BRONCO.
This truck is a daily driver and isn't junk.
More pictures upon request.
-TJ